Well you've done it! You've survived nine challenging months of pregnancy morning sickness, swollen ankles, gherkin cravings and stretch marks and now your baby is earth-side, lighting up your world and making the whole experience worth it!
To support your journey and this next chapter of your life, we've compiled a host of Central Coast activities you can do with your baby – from newborn stage through to their first birthday. Plus, we've also included a heap of postnatal services that will be there to help you celebrate the exciting times and support you in those more challenging moments.
From newborn photographers and baby music classes to breastfeeding support groups and exercise classes with an on-site nanny, we've got a list you'll just want to keep revisiting again and again!
JUMP TO: Support Services | Postnatal Exercise Classes | Playgroups, Parents and Mothers Groups | Baby Classes| Free Immunisation Clinics for Children | Nursery and Baby Stores
---
Central Coast Postnatal Support Services
---
The Breast Help
Have you recently had a baby and would like help with breastfeeding? Maybe you'd like to understand more about the challenges of breastfeeding and how they may affect your baby's sleep. If this sounds like you, then you need Harriet from The Breast Help!
Harriet is a maternal, child, and family health midwife specialising in breastfeeding, lactation, and evidence-based infant sleep support. She understands infant oral function and the role body and oral restrictions play when mums encounter breastfeeding difficulties. She also has a wealth of wisdom on the interplay between good sleeping and good feeding. Sounds like new mum gold if you ask us!
Harriet offers a range of services to support mums and mums-to-be, including pregnancy and postnatal education and support, help in preparing for the birth of your baby, baby care, and breastfeeding. And it doesn't stop there. Harriet can support your family across a range of early parenthood challenges right up until your child turns four.
If this sounds like just the support you need or you'd like to find out more about Harriet's services, visit The Breast Help website.
LOCATION: Home visiting services are provided all over the Central Coast.
PHONE: 0468 627 686
WEBSITE: www.thebreasthelp.com.au
EMAIL: [email protected]
---
The Restful Mumma Sleep Consultations
Are you the parent of a baby or young child who's experiencing difficulty with sleep? Maybe your bub has been a settled sleeper until now but has just reached an oh-so-challenging sleep regression stage and you're wondering how you can go back to catching some desperately-needed zzzzzz? Whether your baby is having difficulty settling or they're a chronic daytime catnapper, we've found just the person to help!
Certified Sleep Consultant Rennae at The Restful Mumma offers individual consultation services to families experiencing difficulties with their baby's or child's sleep. By working holistically with you (the parent) in a way that doesn't compromise your parenting style, Rennae can help to resolve your little ones' sleep challenges so that you can both start getting the rest you need.
Starting at just $99, there are four different packages to choose from depending on your individual needs. Go with a basic telephone consultation to discuss minor issues or choose from one of The Restful Mumma's more comprehensive packages covering a tailored sleep plan along with two weeks of plan implementation support.
So if tiredness has well and truly taken hold in your family and you're ready to take the plunge to get back to a good night's rest, get in touch with Rennae via The Restful Mumma website.
LOCATION: Consultations are via phone and email.
WEBSITE: www.therestfulmumma.com
---
If you're a mum or dad with a newborn then you're going to want to hear about this incredible NEW wellbeing space from NurtureMe on the Central Coast!
A NurtureMe 4-hour Newborn Retreat offers parents a warm and inviting space where they can enjoy some well-earned rest and time out. When you arrive, you'll get to slip away to one of their super cosy sleep pods to catch up on some uninterrupted sleep, read a book, journal, study, or simply call a friend for FOUR whole hours while a team of trained baby cuddlers hold your baby – all for just $90! PLUS, there's a cafe on site too, so parents can order coffee and lunch and have a hot uninterrupted meal – Amen to that!
AND, NurtureMe does gift vouchers too so if you're looking to send someone a baby shower gift that's worth its weight in gold, get them one of these! What we love about these is that recipients can opt to use their voucher for any one of the other services offered by NurtureMe, including their Baby Massage and More program, pregnancy massage, and after-birth remedial/relaxation massage.
For parents everywhere, this sort of support is so needed, so valuable, so wonderful. Share this essential resource with your friends who are expecting a baby, thinking about having a baby, or have a newborn in arms as we speak! Seriously, tell everyone: every new or prospective parent will be so very grateful to know about this.
LOCATION: Tumbi Umbi
Self-care fallen off the priority list lately? Let's face it, it's the first thing to go when babies get born and life gets busy! But as mums, to give our best we need to be our best so it makes sense that we take some time out for a little relaxation from time to time. Which is where these dreamy post-birth or remedial/relaxation massages from NurtureMe come in!
Sessions are suitable for all women no matter what their age or stage of motherhood, so whether you've just had a baby or your kids are on their way to uni, there's always good enough reason to block out a bit of time in your calendar for some rest and relaxation. So book in a post-birth or remedial/relaxation massage with NurtureMe and we promise, your body will be ready for whatever life is thrown your way!
LOCATION: Tumbi Umbi
---
Postnatal Exercise Classes on the Central Coast
---
Healthy Bumps VHAB (a.k.a. vagina and core rehab) sessions are postnatal exercise classes with a difference! This 6-week outdoor program is run by accredited Exercise Physiologist Alison and gives women (from 6 weeks postpartum) the opportunity to re-build their pelvic floor and core strength as they return to exercise properly and safely.
Alison places a firm focus on the rehabilitation of pelvic floor ligaments and abdominals that have gone through the stress of vaginal childbirth or C-Section. During a series of 40-minute sessions, she will work with you to rebuild strength and confidence while decreasing your chances of incontinence and prolapse later in life.
Here's why we love this class:
It's an evidence-based program run by accredited university-qualified exercise physiologists.
VHAB's exercise physiologists help you to re-engage and rebuild both your pelvic floor and deep core muscles.
It helps reduce long-term complications, such as prolapse and incontinence.
They assist with abdominal separation so that you can return to more strenuous exercise without further weakening your body.
VHAB is allied health accredited, plus they take Medicare care plans and can rebate through private health funds.
Multiple locations across the Coast.
PLUS, did you know they'll even create a new group specifically for your mothers' group! Yep, we were excited by this news too!
We recommend you tell your mothers' group friends and do it too – believe us, your body will thank you for many years to come.
LOCATION: Classes run in Terrigal, Kincumber, Bateau Bay, Holgate, Killarney Vale and Avoca. Some are indoors and some are outside in the sunshine.
PHONE: Alison, 0405 150 240
Website: https://vhab.com.au/
Email: [email protected]
---
Images ©BUMP
If you're struggling to find the time to exercise because, well, kids… We've found the perfect place for you. Located in Erina, BUMP is a gym with not one but TWO on-site creches for little ones aged six weeks to six years. They also offer an extensive timetable that allows even the busiest of mums to fit exercise into their schedule. With over 60 classes a week, you can try things like Pilates, Reformer, Barre Attack, Tone & Define, Sculpt, Yoga, Strength and more at a time that suits you!
Each time you visit BUMP, you get access to a 90-minute creche spot. Classes run for 45 minutes, so you can use the extra time to shower in peace, catch up with your new gym friends, and/or unwind with an interrupted hot coffee. Yes! While you're having your well-deserved 'me-time', your little ones will be looked after in an age-appropriate creche. Their first creche looks after babies aged six weeks through to 18 months, while their second creche is from 18 months up to six years. And good news – use of the creche is included in your membership!
We also love that BUMP is a judgement-free space that's dedicated to building a supportive community. It also gets two big thumbs up from us for its comfy corners, snuggly nooks and social spaces where you can take the time to relax before or after your workout session.
Special offer: Purchase a one-week trial for $19!
LOCATION: 310 Central Coast Highway, Erina.
PHONE: 0499 773 991
WEBSITE: bumphealth.com.au
EMAIL: [email protected]
---
Considering returning to exercise after the birth of your bub? Maybe you had your baby a few years ago and want to feel fitter, healthier and stronger so you can keep up with your little people? No matter what stage of motherhood or fitness level you're at, Lou at Strong Mums can help you safely return to exercise and restrengthen your body so that you start to feel like you again!
Lou is a Pregnancy and Postnatal Corrective Exercise Specialist as well as a MumSafe Trainer and works hand in hand with local women's health physiotherapists, meaning you're in expert hands when it comes to rebuilding your strength and fitness after having a baby. You can choose to attend either the Strong Mums group exercise classes or if you're not quite ready to dive into group classes straight away, Lou also does 1:1 personal training sessions. Both session types are suitable during pregnancy and beyond.
The added bonus? You're quite welcome to have your baby come along with you in their pram or on the rug next to you while you train. Or if you've got older kids, there's a play park next to the training area with plenty of space for them to run around!
LOCATION: Gosford Waterfront (Mason's Parade), in between Gosford Sailing Club and Gosford Olympic Pool.
WEBSITE: www.strongmums.com
EMAIL: [email protected]
---
Mums that Circuit isn't your typical mums and bubs exercise group – for one it's FREE! Run every Monday morning at The Haven oval under the shade of the huge pines, this 45-minute circuit session is run by a group for mums who want to get active and outdoors. Unlike a personal training session where exercises are instructed, this group allows women to come along with their kids and work out at the circuit stations at their own intensity and pace.
LOCATION: Terrigal Haven
---
Central Coast Baby Classes
---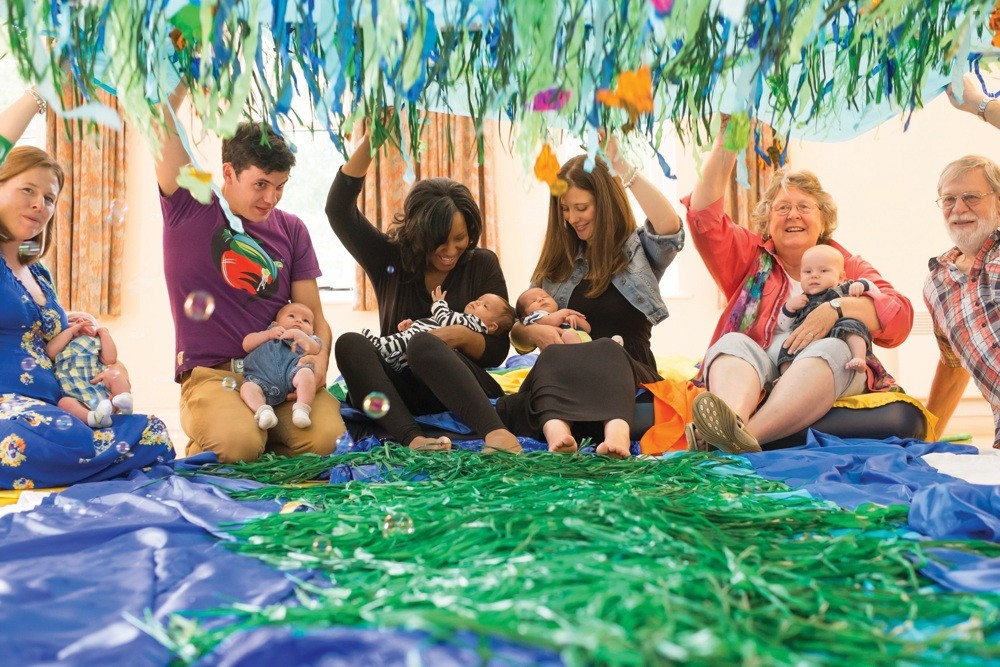 Proving to be hugely popular in Sydney and other regions of Australia, these award-winning Baby Sensory classes are now available on the Central Coast! Designed for bubs from birth to 13 months, these classes provide a wonderful opportunity for you to bond with your baby while supporting their development. Each session has a different theme and involves music, movement, sign language, and amazing sensory experiences such as bubbles, smells, textures, sounds, and creative play. Plus, you'll get a tonne of practical ideas to nurture your baby's development at home.
LOCATIONS: Matcham Hall, 60 Coachwood Rd, Matcham | Peninsula Community Centre, 93 McMasters Rd, Woy Woy.
PHONE: 0490 412 928
WEBSITE: www.babysensory.com.au
EMAIL: [email protected]
---
The baby music classes at the Central Coast Conservatorium of Music will have you bouncing, patting, and singing along with your tiniest family members as you indulge in 30 minutes of creative fun together! Not only are these classes a great way to bond with your baby, but they're also a great place to meet other parents and carers within our community.
Classes are held in a lovely heritage church in Woy Woy and at the Conservatorium in Gosford. Mention Playing in Puddles for a free trial class.
LOCATION: Gosford & Woy Woy
PHONE: 4324 7477
WEBSITE: www.centralcoastconservatorium.com.au
EMAIL: [email protected]
---
Babytime is a FREE 30-minute session parents and carers can attend with their bubs. Led by a librarian, the session includes singing, rhymes and simple stories for babies aged 0 to 24 months. It's a lovely opportunity to bond with your baby and meet other parents.
| | | |
| --- | --- | --- |
| Library | Day | Time |
| Erina Library | Wednesday | 9.30am |
| Gosford Library | Wednesday | 9.45am |
| Kariong Library | Tuesday | 9.45am |
| Kincumber Library | Thursday | 9.45am |
| Lake Haven Library | Tuesday | 10.00am |
| Toukley Library | Wednesday | 9.30am |
| Tuggerah Library | Thursday | 10.00am |
A FREE music and movement session that runs once a week during the school term. These are filled with percussion instruments, songs, dance and bubbles.
See Playing in Puddles' feature to learn more.
LOCATION: Erina.
When you sign up for the five-week baby massage program with NurtureMe, you'll learn all about how to read your baby's body language, how to relieve wind pain, and really get to understand their sleep cycles – all from reading your baby's cues. These invaluable sessions promote deep bonding and secure attachment with your newborn, while providing a platform that allows you to ask questions, meet other mums and dads and build your confidence as a parent. PLUS, you'll also get specialist Lactation support from their in-house Lactation consultant.
Each weekly session is 1.5 hours long and includes 125mls organic massage oil, instructed baby massage strokes, discussion time (about relevant/important topics in the early stages of parenting), handout material, and the opportunity to connect while enjoying freshly baked cakes and coffee.​
LOCATION: Tumbi Umbi
Looking for something fun and exciting to do with your bub? These gorgeous outdoor group classes by Raw & Unearthed let families get back to nature and are a lovely way for parents and their babies to connect. Classes are for children aged 6 months to 6 years.
Tiny tots will get to explore the beautiful surroundings of Kincumba Mountain (such as honeymoon rock and the fabulous bushwalking trails) while they discover nature through tool play, charcoal and clay art, cubby building, exploring, rock climbing, mud play, puddle splashing, and more!
LOCATION: Kincumba Mountain Reserve, Kincumber.
We're a big fan of baby music classes, and the ones run by Sharon at Musikbugs are so special. Tiny tots and their mummas can expect lots of singing, dancing, instrument bashing, and story-telling at these welcoming classes that are proven to assist with early literacy, language abilities, social-emotional skills, and cognitive development.
Not only will bub have a ball at these gorgeous classes but you'll also get a chance to bond with your baby in a nurturing, friendly environment.
LOCATION: East Gosford
Suitable for children as young as newborn right up to school age, Mainly Music is a fun music group that parents and primary caregivers can attend casually with their little ones. Classes run at various locations across the Central Coast.
LOCATION: Erina, Bensville, Ettalong, and Umina
This little swim school, tucked away inside the mini-precinct at Daleys Point, is the perfect place to take your little ones for their first Learn to Swim classes. Expect lots of singing, kicking, and splashing during the 30-minute classes that provide a great bonding experience for you and your bub!
Parents with teeny tots who are wanting to take their preschoolers or older children for swimming lessons will also find this pool a great option since the pool area is fully fenced, meaning tottering bubs can't escape! PLUS there's great coffee next door at the Daley's Kitchen cafe!
LOCATION: Daleys Point
---
Playgroups, Parents' Groups, and Mother's Groups
---
There are a number of parenting groups that are facilitated by a Child and Family Health Nurse at local early childhood health clinics across the Central Coast. Groups are organised according to three age groups including a new baby group (for babies 0-8 weeks), older baby group (for babies 5-7 months) and a pre-toddler group (for babies 9-12 months).
Families can also attend child and family health 'drop-in' clinics for parenting support or concerns for children aged 0 to 5 years.
LOCATIONS: Various locations across the Central Coast.
This is a group for mums who love to surf! Surfing Mums is a national, not-for-profit volunteer organisation with a presence on the Central Coast. Coordinated by local members, meet-ups are organised on specific days, at locations with the best beach conditions on that given day. Attendees pair up, decide who will surf and who will watch the kids first and after 30 minutes, swap over. This is a great way for parents to take to the waves for some exercise, whilst knowing that their kids are being watched AND having a ball in the sand! It's also a fantastic way to make friends.
LOCATION: Avoca
The Community Playgroup at Gosford Presbyterian Church meets once a fortnight on a Tuesday at 10am during the school term. Everyone is welcome to head along to the meetups where they can relax in a supportive environment while little ones have fun playing and creating. Each session includes stories, crafts, songs, morning tea, and plenty of time for children to play and learn! To find out more about the next playgroup meetup, visit their Facebook page, or send a message through their website.
LOCATION: West Gosford
Mama Tribe is a national mums meet-up community whose mission is to ensure that no mum feels lonely, isolated, or without support. Every month, Mama Tribe Central Coast host a catch-up for local mums to meet-up and mingle – you can find locations and event details by joining their Facebook group.
PLUS, through Mama Tribe, you can invite other mums to your own events such as your weekly walks, coffee dates, park play dates, or kids' activities! Simply create an event or "get together" in your local Mama Tribe Facebook group, share the event in the group, double-check who's coming the night before by posting in the event, take a selfie, and use #nomumleftbehind so they can repost it!
LOCATIONS: Various locations across the Central Coast
A project of the Peninsula Environment Group, PEG Nature Playgroup is a Facebook group for families with pre-school-aged children who want to get together for nature-based play in the great outdoors! They get together weekly for bush walks, beach days, picnics, gardening, arts and crafts, farm visits, community events, celebrations and park plays.
LOCATIONS: Woy Woy, Umina, and Ettalong
Playgroup NSW has a directory of playgroups that are being run all over the Central Coast. Visit their website to find details on a playgroup near you!
LOCATION: Central Coast wide
The Australian Breastfeeding Association run various workshops and catch ups across the Central Coast throughout the year. Sessions may include topics such as "infant oral development" or "starting solids". Click the link above for further details.
---
Free Central Coast Immunisation Clinics for Children
---
Immunisation 'drop-in' clinics are provided at various Central Coast locations for children under the age of seven. Clinics are usually held monthly on either Tuesdays or Fridays. There are also two Saturday clinics conducted each month.
Appointments aren't necessary so you can just turn up with your bub at one of these clinics. It's recommended you attend with your child's 'Blue Book' and Medicare details.
---
Nursery, Baby Stores and Kids Markets on the Central Coast
---
Shopping for baby clothes and nursery items for your first bub is an exciting experience, but also a little daunting! To help you find a great selection of items to suit all budgets, we have compiled a list of baby stores, children's clothes shops, kids boutiques, and markets around the Central Coast so you can get shopping!
Baby Bunting, West Gosford
Baby Bunting is the major baby store on the Central Coast! Selling everything from Boori cots and Stokke high chairs to Maxi Cosi car seats and a huge variety of baby toys, this large store has everything you need to prepare for your little one's first few years of life.
Phone: 4322 1000 | Visit Website
Buckle My Shoe, Terrigal
This cute shoe shop caters for tiny feet taking those first few steps, with their awesome selection of soft sole shoes. They stock brands including Bobux, Plae, Saltwater and Young Soles to name a few! Plus they have some truly beautiful toys and nursery items, too.
Phone: 4332 0116‬ | Visit Website
Little Wren Designs, Umina Beach
Set inside The Galleria in Ettalong, this baby and kids boutique has a gorgeous selection of baby clothes, Jellycat soft toys, dolls, and a variety of wooden toys, including train sets and puzzles.
Phone: 0490 450 267 | Visit Website.
Magnolia Home, East Gosford
If you're on the lookout for unique baby gifts, Magnolia Home in East Gosford has a great variety of goodies guaranteed to please. Stocking brands such as Toshi, Dreamtime and Living Textiles, you'll find swaddles, rattles and giftset galore!
Phone: 4323 2400| Visit Website
Precious Little, Terrigal
Located under the Crowne Plaza in Terrigal, this little boutique has a very special selection of clothes, books, toys and accessories that would make the perfect gift for any newborn.
Phone 4385 1082 | Visit Website.
Zarlak kids, Terrigal
Featuring brands such as Children of the Tribe, Kapow Kids and Quincy Mae, this trendy store in Terrigal has an amazing variety of baby and children's clothes. They also have a gorgeous selection of wooden toys, including stunning dolls houses and all the furniture to go with them!
Phone: 4384 7815 | Visit Website.
My Kids Market NSW, Bateau Bay
Held twice a year on the Central Coast, My Kids Market is a shopping haven full of just about everything for boys and girls and at prices almost too good to be true! Markets are held in April and September and here you'll find a whole host of great quality pre-loved childrenswear, toys, shoes, puzzles, books, prams, highchairs, and other nursery items on sale. And with brands such as Country Road, Seed, Love to Dream, Cotton on Kids, Fisher-Price, Lego, Bugaboo, Safe 'n' Sound, Mountain Buggy, and more to be found, you're guaranteed to walk away with some beautiful additions to your little one's wardrobe or nursery.
Email: [email protected] | Visit Website.
---
Baby-friendly and kid-Friendly Cafes
---
Click here to check out our feature on the best cafes on the Central Coast for families – the places that welcome families and bubs with open arms.
Header image: Jessie Walker Photography
---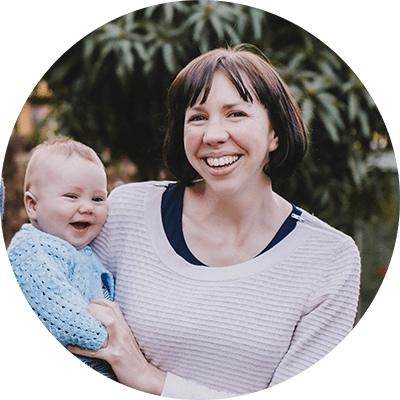 Written By: KATIE STOKES
Founder & Editor
After working in print and online media for more than a decade, Katie launched Playing in Puddles in 2017. A mum of two young boys and local of the Central Coast, Katie loves discovering and sharing all that's happening in our region.
---