Congratulations, you're having a baby! Whether it's your first pregnancy or you're an old hand at this parenting gig, there's a lot to think through, prepare for and get excited about – from the day your test results come back positive to when you're in the thick of breastfeeding, changing nappies and rocking your bub to sleep at 3am!
Pregnancy and childbirth is an exciting time for everyone in the family, but we understand that it can also be quite overwhelming. You may be wondering which hospital to go to, whether to go public or private, which obstetricians you should meet, which antenatal groups you could attend, and where you can get support once your baby finally arrives. There can be a lot to take in and so we've pulled together some of our key tips, resources, and general information about pregnancy and birthing services on the Central Coast that will help you navigate through this wonderfully exciting time!
JUMP TO: Pregnancy Massage | Antenatal and Birthing Classes | Maternity and Newborn Photography| Prenatal Exercise Classes | Birthing Options on the Central Coast | Having a Doula | Finding an Obstetrician | Prenatal Scanning | Specialist Services | Breastfeeding Classes | Nursery and Baby Stores | Events
Header image: Dear Juniper Photography
---
Pregnancy Massage
---
How does lying face down, receiving a massage, and then being lifted to sleep sound? Yep – you heard us right! The Pregnancy Cocoon Massage sessions with NurtureMe in Tumbi Umbi will not only leave you feeling pampered but thoroughly restored too.
During the session, you'll receive a foot scrub, foot massage, and a relaxing back massage before being wrapped in fluffy towels and left for a sleep. You'll then be gently woken with a mind and body restoring head massage – how dreamy is that?
And the mamma love doesn't stop there. The lovely team at NurtureMe truly understands what it's like to have a newborn in arms and offers a range of services to support exhausted parents, including post-birth massage/sleep sessions AND an utterly incredible 4 hour Newborn Retreat where you can take your newborn for cuddles while you catch up on sleep, work or simply take some time out for yourself!
PLUS, they do gift vouchers which can be used across any one of their wonderful services. So if you're looking for the perfect baby shower gift, this is it!
Pregnancy Massage sessions range from $99 to $129.
LOCATION: Tumbi Umbi, Central Coast
PHONE: 0412 558 338
WEBSITE: www.nurtureme.com.au
EMAIL: [email protected]
To discover more about the NurtureMe space and all they have to offer new or expectant parents, visit our feature here.
---
Antenatal and Birthing Classes on the Central Coast
---
Women birthing at Gosford Private Maternity Hospital can attend an antenatal program that covers a wide range of topics including pregnancy, labour, Caesarean and Vaginal Birth After Caesarean (VBAC), baby care, and parenting skills. These sessions are offered over two-half days on Saturday mornings, or as a full-day course on a Saturday.
Birth and Beyond programs: Delivered by trained midwife educators at Gosford Private Hospital, this two-part antenatal course supports soon-to-be parents in the lead-up to the birth of their baby. Expectant mums and dads will receive a comprehensive overview of pregnancy, birth, and parenting – from how to prepare your mind and body and the three stages of labour, right through to relationship changes, expectations, and coping strategies. This thorough course promises to give couples the tools they need to confidently embark on their new parenting journey!
LOCATION: North Gosford
It Takes a Village is a unique counselling service for new or soon-to-be parents. Women are invited along to join in small group sessions that are held in a relaxed 'mother's group'-style environment and facilitated by qualified Counsellor Kate.
Kate's group sessions run for an hour over the course of 5 weeks and give mums the opportunity to comfortably and openly discuss their feelings and challenges around what it means to be a parent. Throughout the five-week course, women will be able to share their own stories in a supportive and non-judgmental environment and be provided with the tools to survive motherhood. From depression, anxiety, and parental guilt to relationships and loneliness – nothing is off the table.
LOCATION: Wamberal Park
The Central Coast Local Health District provides public health maternity services to the Central Coast community. There are a number of care options available for healthy pregnant women, including shared care with your GP, Midwifery Group Practice (MGP), Community Midwife Program (CMP), Midwifery Antenatal Care (MAC) Team Care, and Aboriginal Maternal Health Service (AMIHS). High-risk clinics are held at both Gosford and Wyong hospitals' outpatient departments by obstetric doctors for women needing medical care for pregnancy due to health or pregnancy complications.
LOCATIONS: Wyong and Gosford Hospitals or at your regular GP Practice,
Calmbirth is an evidence-based childbirth education program that has been clinically and scientifically proven to reduce the rates of medical intervention and the use of pain relief during childbirth, as well as the impact of perinatal anxiety and postnatal depression in women after childbirth. Irrespective of how women birth, this program is designed to positively enrich each individual birth experience. Classes are offered across NSW.
LOCATION: Visit the website to find an educator near you.
---
Prenatal Exercise Classes
---
Strong Mums Group Classes and 1:1 Personal Training, Gosford
Are you a soon-to-be mamma and want to stay strong throughout your pregnancy? The group fitness classes with Louise at Strong Mums in Gosford are for you!
Lou is a Pregnancy and Postnatal Corrective Exercise Specialist as well as a MumSafe Trainer and works hand in hand with local women's health physiotherapists, meaning you're in expert hands when it comes to staying active and strong throughout your pregnancy. You can choose to attend either the Strong Mums group exercise classes or if you feel you need a more personalised approach, Lou does 1:1 personal training sessions too. Both session types are suitable during pregnancy and beyond.
Already have kids? You're quite welcome to bring them along with you (there's a play park next to the training area with plenty of space for them to run around)!
LOCATION: Gosford Waterfront (Mason's Parade), in between Gosford Sailing Club and Gosford Olympic Pool.
WEBSITE: www.strongmums.com
EMAIL: [email protected]
---
Healthy Bumps Pre-Natal and Post-Natal Exercise Classes, Terrigal
Healthy Bumps provide pregnant women with safe and effective exercise sessions that they can do throughout their pregnancy. The classes aim to prepare women for labour and to safely strengthen the pelvic floor and core to prevent the severity of pelvic floor dysfunction, prolapse, abdominal separation, and other complications. The classes also offer a space where mums-to-be can improve fitness and strength levels in a safe environment and feel motivated to work out – with other pregnant women who feel the same as you.
The classes are run by accredited exercise physiologists who understand how to best modify your training to accommodate pregnancy-related complications such as pelvic or back pain, carpal tunnel, etc. Private health fund rebates and Medicare plan rebates are available.
New Mums can also attend their specialist postnatal program – Vagina Rehab, a 6-week course concentrating on the pelvic floor and core rebuilding, enabling women to return to exercise properly and safely.
LOCATION: Terrigal
WEBSITE: www.healthybumps.com
EMAIL: [email protected]
Discover more about Healthy Bumps' prenatal exercise classes or their postnatal exercise classes here.
---
Belle Movement is a pilates and wellness studio in Ettalong that caters to mums and mums-to-be. We absolutely love them as they run pregnancy classes and postnatal classes, and they have a creche with an on-site nanny! The studio includes a crèche run by qualified nannies, so pregnant mums with kids can exercise and enjoy a little "me time" knowing that their children are being closely cared for.
LOCATION: Ettalong
Reform Pilates Studio runs a pregnancy-specific Pilates class designed to prepare both your body and mind for birth and beyond.
LOCATION: Toukley
This yoga class is open to all stages of pregnancy and aims to provide knowledge and tools that can be used throughout pregnancy, birthing, and beyond. A safe and gentle practice, which includes different pranayama and meditation techniques to support the well-being of both mother and baby.
LOCATION: Norah Head
These aquarobics classes are designed for strength and conditioning. They're also great for pregnant women (with the approval of a Doctor).
LOCATION: Norah Head
These prenatal Pilates classes are designed by Physiotherapists with you and your baby in mind. They are strengthening, toning, informative and fun. Plus, class sizes are kept small so you'll feel very well looked after.
LOCATION: Holgate
This yoga practice is very sensitive, nurturing, and suitable for all stages of pregnancy. Gentle yoga poses help to alleviate common pregnancy problems, develop awareness of changes in the pelvis, support good posture and foetal positioning.
LOCATION: Umina
---
Maternity and Newborn Photography
---
Dear Juniper Photography, Central Coast and Sydney
If you're looking for a maternity photo session with a difference, we recommend you contact Dear Juniper Photography. Local mum of three Katie Jackson is the owner/photographer behind Dear Juniper Photography and she specialises in taking underwater photos of expectant mums.
For Dear Juniper's maternity sessions (or "Dear Mermaid" sessions as they're called on Katie's website), Katie invites expectant mothers into a body of water – whether it be the ocean or a pool. Katie provides a selection of fabrics and as the women move about, the fabrics swirl gracefully in the water – adding mystique, movement and a gentle energy to the scene.
The result? The images Katie captures aren't just snapshots but dreamlike artworks that transform expectant mothers into ethereal divine beings. They're truly stunning.
LOCATION: Central Coast and Sydney.
PHONE: Katie on 0423 623 418.
WEBSITE: https://www.dearjuniperphotography.com/
EMAIL: [email protected]
To see more of Dear Juniper Photography's beautiful images, including her maternity and newborn photography, visit our feature.
---
Jessie Walker Maternity Photography, Central Coast
Capturing those precious moments leading up to the birth of your little one is priceless – your bump is growing, your family are ticking the days off on the calendar and soon your tiny human will be ready to say "hello" to the world. Specialising in maternity and newborn photography, local Central Coast photographer Jessie Walker absolutely loves capturing candid moments in natural light, creating memories that you and your family can hold on to forever.
Soon-to-be mammas have a choice of having their maternity images taken throughout the day at Jessie's studio in Hamlyn Terrace, or opt for an outdoor session at sunset – simply divine. AND, what makes Jessie's offering even more unique is that all her sessions include the use of her stunning client closet – a treasure trove of beautiful gowns and garments that you can wear for your session.
Maternity sessions start at $750, with session bundles starting at $1,300. Maternity sessions are best done at around 30 weeks, however, book early as Jessie is fully booked up to 6 months ahead.
LOCATION: Hamlyn Terrace and on location.
PHONE: 0434 011 225
WEBSITE: www.jessiewalkerphotography.com
EMAIL: [email protected]
To see more of Jessie's gorgeous work, including her maternity, newborn, and family photography, visit our feature.
---
Bellebird Maternity Photography, Central Coast
Since pregnancy can leave us feeling a little (a LOT) exhausted and depleted, maternity photography often gets overlooked as a priority on the 'to-do' list. But despite the fact we may feel a little less than 'glowing', it's a time that is over in what feels like the blink of an eye. This is why Central Coast Photographer Belinda from Bellebird Photography believes it's so important for us to document this amazing time in our lives – because despite how we may feel, our precious baby bumps are beautiful! And with a set of gorgeous images such as these, you'll forget all about the morning sickness and swollen ankles and look back on this time with a loving smile and full heart for years to come.
Maternity sessions are best booked between 32-35 weeks when your bump is beautifully round and you're not totally over it! Each session takes around 45 minutes to an hour and is offered as an add-on to a booked newborn session.
You can choose to have an on-location shoot or have your photos taken in the comfort of Belinda's studio in Lisarow.
LOCATION: Lisarow and on location.
PHONE: 0425 263 798
WEBSITE: www.bellebirdphotography.com.au
EMAIL: [email protected]
To see more of Belinda's gorgeous work, including her newborn and family photography, visit our feature.
---
---
Birthing Options On the Central Coast
---
It's time to decide on where you want to have your baby! Whether you decide to have your baby privately or choose to go through the public system, we understand that making this choice is a very personal decision and is influenced by a number of factors. Luckily, there are many fabulous options and services on the Central Coast that aim to provide you with the best birthing experience, no matter what you decide!
As the only private maternity service on the Central Coast, Gosford Private Hospital pride themselves on the maternity services they provide to families, understanding that being pregnant is an enormously special time. Patients can expect to have access to experienced doctors and specialist midwives, be given ample support and education both throughout pregnancy and after birth, and be provided with an extended stay in modern private rooms while having meals taken care of for both Mum and Dad.
Gosford Private Hospital recently underwent a massive $32million redevelopment which saw the opening of a brand-new maternity ward in April 2021. The new ward has its own dedicated, purpose-built space with three birthing suites each with its own bath, 12 spacious postnatal rooms with ensuites, a Special Care Nursery, a beauty spa, a family lounge, and an outdoor courtyard. You can find out more here.
Open days are held a couple of times per year and give parents-to-be the opportunity to take a tour, ask questions, and meet the Obstetricians and the friendly team at Gosford Private Hospital. Keep your eye on their Facebook page for upcoming open day dates.
LOCATION: North Gosford
Gosford Public Hospital's maternity ward underwent a redevelopment in 2018 and now has ten birthing suites – all with en-suite bathrooms and fixed baths as well as a maternity ward for care before and after birth. Services include a day assessment unit, medical and midwifery antenatal clinics, and a Neonatal Nursery for unwell or premature babies.
For soon-to-be parents living towards the Northern end of the Central Coast, Wyong Public Hospital provides another option for where to have your baby. Open to women with low-risk pregnancies and who are receiving care with Wyong Midwifery Group Practice, the hospital has three birthing suites with en-suite and fixed baths. For women who require a Cesarean section, an epidural, or who have a medical condition such as Gestational Diabetes, it's advised that you contact Central Coast Health to confirm which hospital would be best suited to your needs. Wyong Hospital is currently in the planning stage for future redevelopment. You can keep up to date with the status of these development plans here.
LOCATION: Gosford & Wyong
The support of a Doula can be wonderful for some couples or women who want the experience of a professional at their side throughout their pregnancy, during the birth of the baby, and for the first few weeks after bub has arrived. Their purpose is to help women have a memorable and empowering birthing experience.
If you are interested in finding a Doula on the Central Coast, this website is a handy directory.
---
Finding an Obstetrician on the Central Coast
---
If you have decided to have your baby privately, then finding an Obstetrician that you and your partner feel comfortable with is a big part of the process. To help with your research and making this decision, we have compiled a directory of practicising Obstetricians on the Central Coast below.
Dr. Peta Skilbeck
Specialty: Obstetrics & Gynaecology
Practice: Intuition Private Obstetrics and Gynaecology, Suite 6, 12 Jarrett Street, North Gosford.
Phone: 02 4321 0500
Dr. Jini Mandapati
Specialty: Obstetrics & Gynaecology
Practice: Suite 1 & 2, North Gosford Medical Centre, 66 Etna Street, North Gosford.
Phone: 02 4322 7744
Dr. Kelly Hankins
Specialty: Obstetrics & Gynaecology
Practice: Intuition Private Obstetrics and Gynaecology, Suite 6, 12 Jarrett Street, North Gosford.
Phone: 02 4321 0500
Email: [email protected]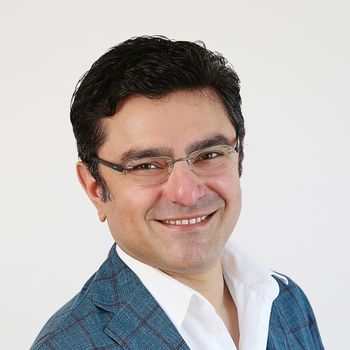 Dr. Muttayyab Shah
Specialty: Obstetrics & Gynaecology
Practice: Intuition Private Obstetrics and Gynaecology, Suite 6, 12 Jarrett Street, North Gosford.
Phone: 02 4321 0500
Email: [email protected]
Dr. Amrou Metawa
Specialty: Obstetrics & Gynaecology
Practice: North Gosford Medical Centre, Suite 9, Level 1, 12 Jarrett Street, North Gosford.
Phone: 02 4323 6140
Email: [email protected]
Dr. Raouf Farag
Specialty: Obstetrics & Gynaecology
Practice: Women's Health & Conception Centre, 60 William Street, Gosford.
Phone: 02 4324 1992
Email: [email protected]
---
Prenatal Scanning on the Central Coast
---
Your GP will write you a referral for a diagnostic imaging service as you reach the major milestones of your pregnancy. These may include an initial dating scan, a nuchal translucency scan at 12 weeks, and an anomaly scan at 20 weeks. There are a number of services available on the Central Coast including those that offer bulk billing. We have listed some of the major providers below.
An independent medical imaging provider for women on the Central Coast, Coast Women's Imaging specialise in Obstetrics and Gynaecology.
LOCATION: North Gosford
I-Med provide ultrasound services as part of the routine care during pregnancy.
LOCATION: Erina, Woy Woy, Long Jetty, Kanwal & Tuggerah Lakes Private Hospital
Medical Imaging Erina provides prenatal ultrasound services and they also bulk bill.
LOCATION: Erina
PRP ultrasounds include initial dating, nuchal translucency, and anomaly scan at 20 weeks.
LOCATIONS: Erina, Gosford, Gosford North, Toukley, Tuggerah, and Woy Woy
---
Specialist Prenatal Services on the Central Coast
---
For parents-to-be requiring specific education or support during their pregnancy and beyond, there are a number of free specialist services available on the Central Coast. Some of these include Aboriginal pregnancy support, support for young parents, and free immunisation clinics.
The Aboriginal Pregnancy and Child and Family Health service NGIYANG is a free service offered to Aboriginal families living in the Gosford Local Government Area, The Entrance, Bateau Bay, and Chittaway Bay areas. Services provided include culturally sensitive pregnancy care, early child development, immunisation, parenting support, education, and referrals. The service is staffed by child and family health nurses, midwives, and social workers who offer home visits and clinic appointments at Tuggerah, Umina, Gosford, and The Entrance. Aboriginal health workers are also available to provide parenting support and help families to access developmental health checks and immunisations.
Available to Central Coast residents under the age of 24 and who are currently pregnant or parenting, this free service supports younger parents in their transition to parenthood. Through the development of a support plan, CCFSS assists young people in accessing support services including centre-based counselling, enhancing parenting practices and relationship skills, and providing information about services and assistance available to them. Family caseworkers are available to meet with young people at the office in Kariong, in their home, or at other agreed locations within the community. They also run regular young parent groups and workshops across the Central Coast region.
Pregnant women are able to access free whooping cough and flu vaccines through antenatal clinics, general practitioners (GPs), and Aboriginal Medical Services (AMSs). Women can also attend free walk-in clinics which are held monthly on a Saturday at Erina Health Centre or at Long Jetty Community Health Centre or Lake Haven Community Centre (alternate months). Visit the Central Coast Health website for upcoming dates and locations.
---
Central Coast Breastfeeding Classes and Assistance
---
This class at Gosford Private Maternity Services will teach you the basics of breastfeeding, starting with how breasts make milk, the different breastfeeding positions, correct attachment, and the transfer of milk. It will also cover how types of birth can impact feeding and what to do if your baby won't feed, as well as other breastfeeding tips and myths.
This course is available to women birthing at Gosford Private Hospital.
LOCATION: North Gosford
Parents wanting to gain confidence in breastfeeding their baby can now attend one of The Australian Breastfeeding Association's 1.5 hour interactive webinar sessions. During these sessions, parents will have the opportunity to learn about how breastfeeding works, chat with other parents and take part in a live Q&A session with a breastfeeding mother.
LOCATION: Online
---
Nursery and Baby Stores on the Central Coast
---
Shopping for baby clothes and nursery items for your first bub is an exciting experience, but also a little daunting! To help you find a great selection of items to suit all budgets, we have compiled a list of baby stores, children's clothes shops, kids boutiques, and markets around the Central Coast so you can get shopping!
Baby Bunting, West Gosford
Baby Bunting is the major baby store on the Central Coast! Selling everything from Boori cots and Stokke high chairs to Maxi Cosi car seats and a huge variety of baby toys, this large store has everything you need to prepare for your little one's first few years of life.
Phone: 4322 1000 | Visit Website
Buckle My Shoe, Terrigal
This cute shoe shop caters for tiny feet taking those first few steps, with their awesome selection of soft sole shoes. They stock brands including Bobux, Plae, Saltwater and Young Soles to name a few! Plus they have some truly beautiful toys and nursery items, too.
Phone: 4332 0116‬ | Visit Website
Little Wren Designs, Umina Beach
Set inside The Galleria in Ettalong, this baby and kids boutique has a gorgeous selection of baby clothes, Jellycat soft toys, dolls, and a variety of wooden toys, including train sets and puzzles.
Phone: 0490 450 267 | Visit Website.
Magnolia Home, East Gosford
If you're on the lookout for unique baby gifts, Magnolia Home in East Gosford has a great variety of goodies guaranteed to please. Stocking brands such as Toshi, Dreamtime and Living Textiles, you'll find swaddles, rattles and giftset galore!
Phone: 4323 2400| Visit Website
Precious Little, Terrigal
Located under the Crowne Plaza in Terrigal, this little boutique has a very special selection of clothes, books, toys and accessories that would make the perfect gift for any newborn.
Phone 4385 1082 | Visit Website.
Tiny Folk Co, Long Jetty
Tiny Folk is a store specially curated for 'dapper little babes'. At their gorgeous store in Long Jetty, you'll find an amazing collection of goodies including stylish little outfits, educational toys and a wide selection of unique yet practical baby gear.
Phone: 0404 142 542 | Visit Website.
Zarlak kids, Terrigal
Featuring brands such as Children of the Tribe, Kapow Kids, and Quincy Mae, this trendy store in Terrigal has an amazing variety of baby and children's clothes. They also have a gorgeous selection of wooden toys, including stunning dolls houses and all the furniture to go with them!
Phone: 4384 7815 | Visit Website.
---
Baby Classes and Postnatal Services on the Central Coast
---
At the pointy end of your pregnancy and preparing for life with your new baby? Across the Central Coast, there's a heap of activities, playgroups, and classes you can attend with your baby – from the newborn stage through to their first birthday.
There are also a number of postnatal services available that will help you celebrate the excitement of new motherhood, as well as support you in the more challenging moments. From baby music classes and newborn photographers to breastfeeding support groups and Pilates classes with an on-site nanny – we've got you covered!
Visit our Baby Classes and Postnatal Services on the Central Coast feature for inspiration.
Header image: Dear Juniper Photography
---
Written By: MANDY EKMAN
Content Producer & Social Media Manager
Mandy started her media career at a digital media agency in London, before relocating to Sydney in 2008. Mandy has developed a range of experience across bought, owned, and earned digital media channels and after moving to the Central Coast with her husband and three kids in 2017, is really excited to be part of the Playing in Puddles team.
---
---