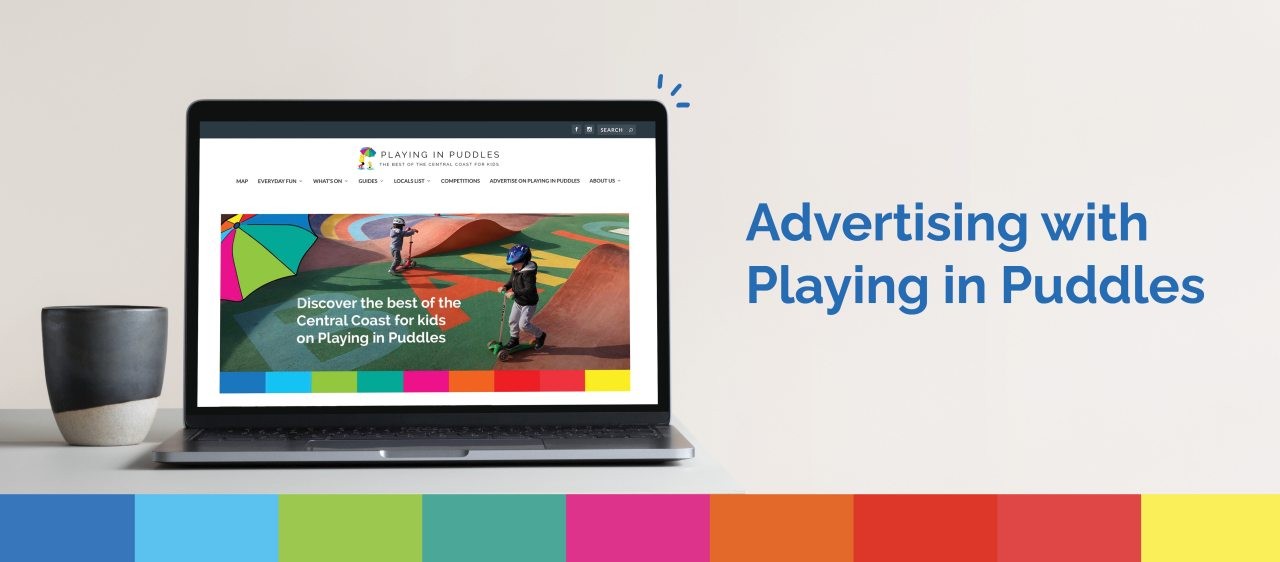 Playing in Puddles is the Definitive Guide
to the Best of the Central Coast for Kids
Playing in Puddles is a platform that showcases the best of the Central Coast and the surrounding region.
We promote like-minded businesses, brands and events (that we know and trust) through paid advertising and native content creation.
We have a highly engaged and targeted audience, who are eager to discover what's available in our region.
Our audience wants to…
+   Enrol their kids in fun classes and activities.
+   Buy tickets to events, kids shows, workshops and school holiday camps.
+   Day trip to nearby attractions and events.
+   Book family holidays.
+   Get parenting support and advice from local experts.
+   Experience local attractions, our national parks, beaches, lakes and playgrounds.
+   Form community connections.
Our readers have free access to all our content and all of the deals we promote. There is no firewall, buy-in option or subscription: it's all here and free for them to discover, and that's why they absolutely love us and consume us daily.
Partner with Playing in Puddles to get your business in front of our targeted audience. 
Playing in Puddles is the authority on the best of the Central Coast for kids. It's a trusted source and has a loyal following who are highly engaged. 
55,000
Website page views each month!
Playing in Puddles is #1 on Google when people search for:
Central Coast Kids
School Holidays Central Coast
Kids Activities Central Coast
Kid-friendly Cafes Central Coast
Indoor Activities Central Coast
Rainy-day Activities Central Coast
Kids Events Central Coast
+ more
Playing in Puddles is a great way for our business to connect with active families on the Central Coast, delivering many
new families to experience our various activities and events. Playing In Puddles is now one of the top referring sources
to our website.
Wanted to let you know how happy we are with Playing in Puddles. Nine out of 10 newbies that I ask 'Where did you hear about us?' answer Playing in Puddles.
I need to give a HUGE shoutout to Katie from @playinginpuddles!
We have grown so much over the past year and @playinginpuddles has played a big part in that! I can't talk highly enough of Katie and am so thankful for how she has helped this business grow! Thank you Playing in Puddles.
Just want to give a big shout out and thank Playing in Puddles for giving us an awesome write up about our playgroup – we are overwhelmed with the response.
Our Advertising Ethos
We take joy in creating fun, approachable content that inspires and influences.
We pride ourselves on curating a meaningful environment for readers by partnering with like-minded brands and local businesses that we know and trust.
Our website is mobile- and SEO-optimised, and our carefully planned social media posts are released at prime times and are restricted to 2 postings each day to ensure your business stands out from the crowd and gets the air time it deserves.*
* On average, media companies post to Facebook 8 times/day [Analytics from Rival IQ].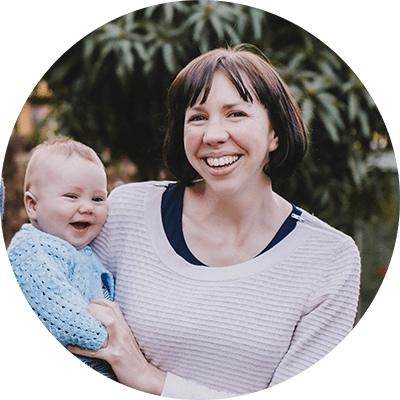 Katie Stokes
Founder & Editor
After working in print media for more than a decade, Katie launched Playing in Puddles in 2017. A mum of two young boys and local of the Central Coast, Katie loves discovering and sharing all that's happening in our region. Before moving back to the Coast in 2016, Katie was subeditor of Gourmet Traveller magazine (both print and iPad) for seven years. Katie assisted in the launch of Qantas's Travel Insider website and was an online content producer for YHA Australia. Katie's writing has been published in Cathay Pacific's and Qantas's inflight magazines, The Brisbane Courier, Gourmet Traveller's national Restaurant Guide, Backpacker Essentials and Powderhound. Katie is the "Fun for Kids on the Coast" columnist for COAST magazine.   
Mandy Ekman
Content Producer & Social Media Manager
Mandy started her media career at a digital media agency in London, before relocating to Sydney in 2008. Over the past 11 years, Mandy has gained a wide range of experience working with clients including Tourism Australia, NSW Government, Westpac and Freedom Furniture on their digital marketing strategies.  After moving to the Central Coast in 2017, she is  now really excited to be part of the Playing in Puddles team as Content Producer and Social Media Manager. With a husband, three kids and a dog, she loves exploring what the Central Coast has to offer and sharing the beauty and community spirit of the local area with the Playing in Puddles audience!
Promote your Business on Playing in Puddles
Do you have a business or event aimed at Central Coast kids and families? Want them to easily find information about your services? Playing in Puddles is your perfect fit.
We'll increase your business's visibility and create maximum hype and exposure by sharing you with our targeted audience of highly engaged readers.
We offer opportunities for paid advertising on our website, in our newsletter and across our social media channels. We also put together innovative native content packages across all mediums.
Please email Katie Stokes on info@playinginpuddles.com.au for a copy of our media kit or fill in the form below.
Request a Media kit
Fields marked with * are required.