If you're looking for a photo session with a difference, we recommend you take a look at Dear Juniper Photography. Local mum of three Katie Jackson is the owner/photographer behind Dear Juniper Photography's lens and she specialises in taking underwater photos of families and expectant mums. Forget the old underwater photos we all took on those cheap travel cams, Dear Juniper's results are startlingly beautiful, and the images Katie captures aren't just snapshots but visual poetry and a true work of art.
Dear Juniper Photography's underwater maternity sessions
Pregnancy is a magical journey – a time when a woman's body undergoes remarkable transformations as she prepares to welcome a new life into the world. It's a season of anticipation, excitement and awe over what a woman's body is capable of, and Dear Juniper's underwater maternity sessions beautifully capture this wonder.
For Dear Juniper's maternity sessions (or "Dear Mermaid" sessions as they're called on Katie's website), Katie invites expectant mothers into a body of water – whether it be a pool or the ocean. Katie provides a selection of fabrics and as the women move about, the fabrics swirl gracefully in the water – adding mystique, movement and a gentle energy to the scene.
And the resulting images are stunningly dreamlike – transforming expectant mothers into ethereal divine beings bathed in soft, golden light.
Why underwater photography? Katie says, "I have always lived near the water (and before my babies were born, I surfed every single day!) The calmness the ocean brings, the saltwater on my skin and sand between my toes is really my happy place. And for my water babies too, they are intrinsically connected to the sea."
Dear Juniper Photography also does family and newborn photography
Katie also takes Family and Newborn pictures – both in the water and out – and her style is a beautiful blend of photojournalism and art. She loves capturing and celebrating what she calls, "this perfectly imperfect life". As such, you'll get photos of your everyday: gorgeous baby fingers squishing strawberries, and toddler cheeks covered in lunch. But while the images are real, they're also dreamlike with golden light cutting across the frame . The result is imagery that's a little bit retro and a lot of nostalgia.
Plus, your photo session gives back to charity too!
Dear Juniper Photography donates 10% of every session fee to the Australian Marine Conservation Society – Australia's only independent national charity dedicated solely to protecting our coasts and oceans. We know that our Central Coast community has a thriving respect for our beautiful beaches and coastline, and we think this is a pretty special bonus that comes with booking a photo session with Katie.
Dear Juniper Photography
Website: https://www.dearjuniperphotography.com/
Instagram: https://www.instagram.com/dear_juniper_photography/
Facebook: https://www.facebook.com/profile.php?id=100084881795673
Phone: Katie on 0423 623 418.
Email: [email protected]
---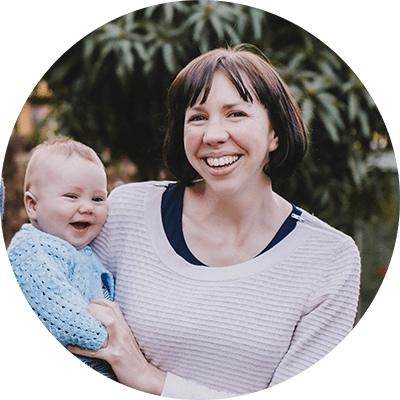 Written By: KATIE STOKES
Founder & Editor
After working in print and online media for more than a decade, Katie launched Playing in Puddles in 2017. A mum of two young boys and local of the Central Coast, Katie loves discovering and sharing all that's happening in our region.
---