Have you heard that Gosford RSL is undergoing an exciting renovation? Well, we have even more exciting news!
Not only will the Club and Mini Mania play area remain OPEN while the popular haunt morphs into an even more fun place to hang with your kids, but for the first time EVER, young children can now sign up for a series of casual messy play sessions that will be taking place at the venue throughout the school term!
For children aged 1 – 5, this means a whole new world of exciting play at the Mini Mania play centre! For parents, it means another great excuse to rally together your mother's groups/DILF Clubs for a catch-up over a coffee (or lunch!) while your little ones are happily entertained!
Read on to get the details of this game-changing NEW activity!
---
Messy Play at Mini Mania
Gosford RSL has teamed up with Messy Little Munchkins to bring Central Coast families these exciting Messy Sensory Play sessions which will be held every Wednesday throughout the school term in the Mini Mania area!
During these NEW sessions, young kids will get their own individual messy play tray that will come complete with messy sensory items for them to explore! Then once they're done playing and getting messy, they can move on to check out the playdough and craft station that will be set up nearby!
Each week, kids will get to experience a different theme. Parents are encouraged to get involved with their children as they engage in this type of play – we promise it'll be lots of fun! Just remember to take a change of clothes, wet wipes, and a towel in case your little ones get very messy!
When: These casual sessions will start on Wednesday 25 May and run every Wednesday (during school terms) from 10am-11am.
Where: Mini Mania, inside Gosford RSL Club.
Age: 1 – 5 years.
Cost: $14 per session per child.
Contact: Call 0243 232 311
---
Mini Mania at Gosford RSL
Teeny tots will love this place… and so will their mummies. The soft-play area is fenced and air-conditioned and has a two-level play maze packed with obstacles for kids to crawl through, squeeze under and scramble over. This play space used to be restricted to children under five, but it's recently become an area open to all ages.
Just outside the play area is the eating area – it's separately fenced, has large tables for group catch-ups, and here's the best part, has an adjoining nursing/changing room, so you can let your toddler continue to play while you change your baby. Hallelujah! Don't you hate it when you have to lug the stroller, baby and toddler to the bathroom just for a nappy change.
The soft-play area is ideal for the 1-4 age group who go crazy for the dual-level maze, but if you have a bub who's on the crawl or just learning to teeter-totter, they'll also love riding the big red car, scrambling over the foam crocodiles and playing with the wall activity panels. They also have a soft-play baby zone specifically for tiny tots.
There's an adjoining larger eating area and lounge where older children can play computer games, a claw arcade game and watch flicks on TV.
The lounge area is also a good spot for mothers groups to meet up as there's ample room for multiple prams and a large rug for bubs to roll about on on the floor.
The Cafe has a large menu. Think smashed avocado, eggs Benedict, and fruit salad for breakfast; pulled pork nachos, pumpkin and feta frittata, and BBQ-chicken pizza for lunch. Kids can order a cheeseburger, fish and chips, the always-faithful peanut butter sandwich or fairy bread, and at $2 for a sandwich, you won't break the bank.
Don't forget to sign your children up to the Mini Mania club – it's free! Each month your child will receive a free gift when they show their membership card at the Cafe and they'll get a free kids meal on their birthday.
---
Ages: Best suited to kids aged 0-5, but older kids can have fun too.
Kids eat free: Luminous Brasserie on Thursday night (with the purchase of any adult main from Luminous Brasserie). The $13.20 kids' menu includes a main, side, drink, and ice cream. Choose mac & cheese, Boscaoila Linguini, Bolognese Linguini, cheeseburger, or nuggets.
Facilities: There's a changing table, microwave, and feeding chair located in a small room opposite the soft-play zone.
Open: Mini Mania is open daily from 9am-9.30pm (Cafe daily 9am-late; Luminous Brasserie lunch Mon-Fri 11.30am-2pm and Sat-Sun 11.30am-2.30pm, dinner Sun-Thu 5pm-8.30pm and Fri-Sat 5pm-9pm).
Cost: Free.
Parking: The club has a large car park directly out the front and there are always plenty of spots.
Tips: Join the club. It's only $5 to join and you get a 10% discount on all food and beverage purchases, so you start saving almost immediately.
Location: 26 Central Coast Highway, West Gosford.
Phone: 0243 232 311.
---
Header Image from Gosford RSL
---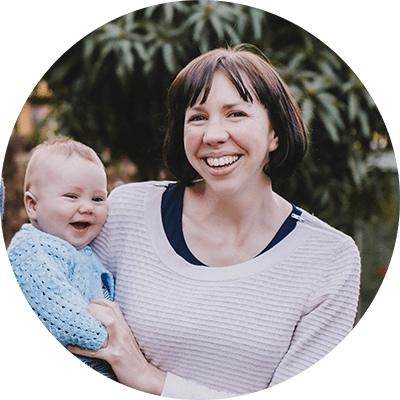 Written By: KATIE STOKES
Founder & Editor
After working in print and online media for more than a decade, Katie launched Playing in Puddles in 2017. A mum of two young boys and local of the Central Coast, Katie loves discovering and sharing all that's happening in our region.
---
---
Save
Save
Save
Save
Save
Save
Save
Save
Save
Save
Save
Save
Save
Save
Save
Save
Save
Save
Save
Save
Save
Save
Save
Save
Save
Save
Save
Save
Save
Save
Save
Save