It's beginning to look a lot like Christmas! Strings of Christmas lights are adorning guttering and blow-up Santas have been erected on front lawns. And families everywhere are driving very, very slowly through suburban streets pointing out lights to each other.
An evening drive in the weeks before Christmas is a ritual many Central Coast families love and with our Central Coast Christmas Lights Map and feature outlining the best-decorated homes we hope to make it that much easier for you to plan your route. Our map has more than 280 locations, including must-visit homes and full street displays to make Christmas Light finding super easy.
Get our 2023 Christmas Lights Map emailed to you!
Subscribe to our newsletter to get our 2023 Christmas Lights Map emailed directly to your inbox!
---
Add Your Home to Our Central Coast Christmas Lights Map!
---
Want to add your family's Christmas Lights Display to our map? Please add your address to the map below (where it says "Add Your Own Market" or email your address and a few photos to [email protected]. Know of a house in your street that puts on a great display? Add them too.
How to Add Your Home to the Map
The Playing in Puddles' Christmas Lights Map is a map for all local families and we want you to be involved. If you decorate your house we invite you to include your home on the map. Know of a house in your street that puts on a great display, add them too.
Click Here for Information on How to Add Your Address to the Map
The Playing in Puddles' Christmas Lights Map is a map for all local families and we want you to be involved. If you decorate your house we invite you to include your home on the map. Know of a house in your street that puts on a great display, add them too.
Marker Title: Give your home a festive name.
Marker Address: Add your address.
Marker Description: Pretty please add your email and address so that we can contact you next Christmas to see if you'd like to remain on the map; it keeps our map fresh and up to date and it saves you having to add it yourself every year. Don't worry, we promise the email won't be published, we won't send you any other emails and we won't share your email with third parties.
Marker Images: Please keep the size of images to no more than 300KB. The software will not accept images larger than 1MB.
Marker category: To be considered a "Must-see lights" display, please email us an image (no more than 300KB) of your fabulous display – [email protected].
Click Here for Instructions on How to Use the Map
+ Use the drop-down "Filter" bar above the map to limit your search to individual homes, whole street displays, public displays, or only "Must-visit" locations.
+ Click on the map icons to see the relevant address and a photo.
+ Click on the "directions" arrow to get directions from your chosen location and click "Go" – ain't that so clever!
+ Want to add your address to the map? Open the box above for instructions on how to do that or email [email protected] and we'll do it for you :).
Add your own marker
---
WIN
A Family Pass to "Wind in the Willows" at the Royal Botanic Garden Sydney this January!

We're very excited to be giving away a Family Pass to this fabulous family show. For your chance to win, simply subscribe to Playing in Puddles' FREE newsletter. It's that easy.
See here for terms and conditions.
---
Here's our pick of the best-of-the-best Christmas Lights on the Central Coast!
Some homeowners go that extra mile to put on the ritz – hanging more than 50,000 lights, creating music-accompanied light shows, and erecting double-storey Christmas trees and blow-up Santas that tower over homes. We've chatted with the wonderful residents of some of our favourite must-visit homes across the Central Coast – from Wyongah in the north to Woy Woy in the south – to discover their motivation in installing such showstopping displays and about their love for the festive season.
Christmas Lights in Erina
Alicia and Shannon are a husband and wife team who began decorating the outside of their family home in 2012. They started off with just a few light displays and have been adding more and more each year. Then, a couple of years ago, they decided to open their gates to local children so that they could get a photo in Santa's sleigh!
The display is so impressive, they've lost count of how many lights they have. But to give you an idea, there are 11,000 on the magnolia tree alone! The standout piece this year has to be the GIANT inflatable gingerbread person! All in all, the whole display takes them around 60 hours to set up – now that's commitment!
They've found so much joy in decorating outside and love that they can share it with others.
It's a "Must-See" location on our map.
Where: 25 Toorak Avenue, Erina
When: Saturday 25th November until 30th December. Sun-Thurs until 10pm | Fri-Sat until midnight.
The Richards' Christmas Lights in Woy Woy
This house has long been a stand-out favourite for kids with its umpteen lights, lasers, festive inflatables, and candy canes, not to mention their many fabulous interactive elements! They have a snowmaker that the kids can dance beneath, a Thomas train, and lots of chocolate! Plus, new last year were three wooden cutouts to get your photos taken in – a Santa, a Grinch, and a snowman.
It's not surprising that this display is so child-friendly, as Sharon Richards worked in childcare for 20 years.
The Richards started decorating the family home about 30 years ago, and last year they erected some 59,000 lights! What they can make they make (such as the giant snow domes), but they also buy a lot of their decorations at the Boxing Day Sales: "Each year we set a budget that we never stick to", says Sharon.
"We enjoy doing it," She adds. "My daycare kids from 20 years ago show up. They come every year so we get to watch them grow up".
Collecting for Ronald McDonald House at Gosford Hospital: They have a donation bucket out the front with all proceeds going to Ronald McDonald House. "One day we might have a grandchild who needs it," says Sharon. Last year they raised more than $1,250!
It's a "Must-See" location on our map.
Where: 77 Watkin Ave, Woy Woy.
When: Friday 1 December 2023 – 31 December 2023. Lights are on 7.30pm-10.30pm. The snow machine will be switched off at 10pm.
MORE DETAILS: Follow the Richards Xmas Lights Facebook page for updates.
Gigant-a Santa, Green Point
A gigantic 6m Inflatable Santa towers over this two-storey home in Green Point – making it (and the Santa in Chittaway) the largest inflatable on the Central Coast! The Gigant-a Santa sits alongside fellow inflatables of the gingerbread man and snowman plus lights.
Claudia and Ben are the owners and Claudia says, "We've only been decorating for a few years in our new house, and since having our little one we really wanted to go all out as this is the first year he's obsessed with Christmas… he's 2 years old. Haha".
Claudia adds that Peckham Place is a great street for lights, saying, "Our neighbours also have inflatables, and there are coloured Christmas lights all along our street, including numbers 23, 25, 27 in Peckham Place".
It's a "Must-See" location on our map.
When: From Friday 1 December 2023.
Where: 21 Peckham Place, Green Point.
Chittaway Christmas Lights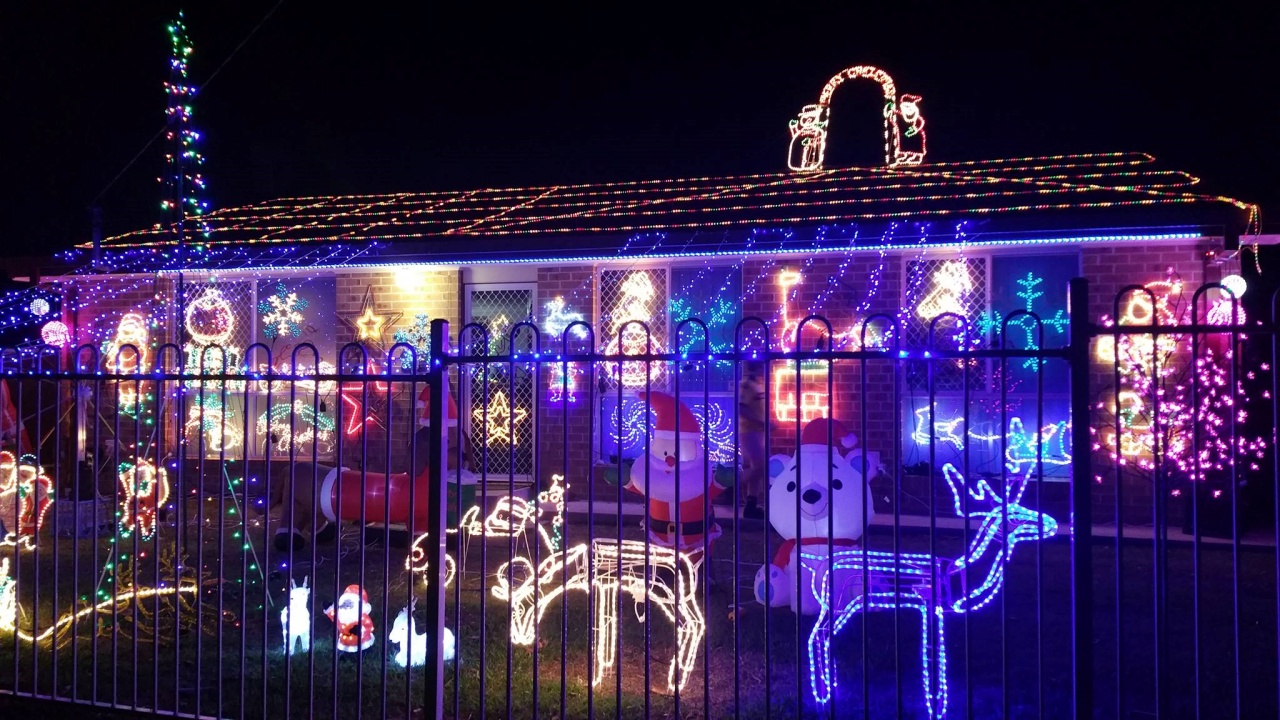 Vanessa and her family have been decorating their home at Chittaway Bay for the past 13 years. Each year the family decks out the front lawn in lights and a giant six-metre tall inflatable Santa – the largest on the Central Coast along with Gigant-a Santa in Green Point.
And in 2023 they're happily bringing back the sweet treats. and will be handing out lollies every evening throughout December.
Collecting for Sydney Children's Hospital in 2023.
It's a "Must-See" location on our map.
When: From Friday 1 December 2022 (7.45pm-10/10.30pm).
Where: 9 James Watt Dr, Chittaway Bay.
MORE DETAILS: Follow their Chittaway Christmas Lights Facebook page.
Christmas Lights at Killarney Vale
James creates absolutely beautiful Christmas window displays at his home in Killarney Vale! The windows are filled with large animatronic animals, Disney characters and Christmas pieces. James says, "I do the window displays as I want to bring back the old vintage shop window displays that I grew up seeing at the David Jones displays in the city. I wanted to recreate that magical feel again that I remember as a child".
This one will please the kids AND adults so make sure you put 38 Thomas Mitchell Road on your list of the best homes to visit!
It's a "Must-See" location on our map.
Where: 38 Thomas Mitchell Road, Killarney Vale
When: Lights are on every night from 7pm.
Booker Bay Christmas Lights Display – emailed on 20 Nov
We're excited to announce that Santa Claus will be visiting Shirley's fantastic lights display in Booker Bay on the 22nd and 23rd of December from 7pm to 9pm so be sure to head to her home on these dates where your kids can say "hi" to the big man in red!
They will be running a "Count the Santas" competition again this year. Shirley says, "Anyone can enter and they'll receive a prize if they get within a good margin".
Shirley also says "We are very privileged to say that an amazing lady who is totally blind will be visiting on the 22nd of December 2023
and would like the children to describe the Christmas lights to her. We hope as many children can come along for this occasion as it would mean a lot to this wonderful lady."
Also, there'll be many candy canes to be earned!
Collecting for Vision Australia: Each year Shirley collects for Vision Australia. Last year, visitors to the house generously donated and raised over $2,700!
It's a "Must-See" location on our map.
Where: 380 Booker Bay Road, Booker Bay
When: Throughout December 2023.
Christmas Lights in San Remo
Each year, from early November, Jody Heterick has erected a special post box out the front of her home that delivers children's letters directly to the North Pole. And every child who posts a letter to Santa receives a letter back from Saint Nick himself (it gives you the warm and fuzzies doesn't it).
Jody's window display outgrew the window and now takes over the entire garage each year.
Plus, you can have a photo taken with Santa on his big red chair every weekend in December! The Grinch, a walking Christmas tree, Santa, Mrs Claus and one of their very busy elves make an appearance to hand out candy canes at Jody's house every Friday and Saturday night (8pm-10pm).
Where: 57 Katoomba Avenue, San Remo
When: LIGHT UP DATE: 1 December 2023.
Christmas Lights in Tuggerah
Mel and Pete have been decorating their Tuggerah home with Christmas lights for 24 years and counting! Their favourite feature this year would have to be the two rope light signs on the roof. They're so bold you can see them from around the neighbourhood!
It's a "Must-See" location on our map.
Where: 4 Anniversary Place, Tuggerah
When: LIGHTS TURN ON: 1 December 2023. Weekdays 7.30pm-10pm; later as it gets closer to Christmas. The cutouts are not put out on the lawn if it's raining.
A Whole Street of Christmas Lights to See in Hamlyn Terrace
This street is a pull-over and walk-style street. Multiple homes go all out decorating their homes every year and the whole place has a fun festival vibe.
It's a "Must-See" location on our map.
Where: Stan Johnson Drive, Hamlyn Terrace
When: Throughout December 2023.
---
A few favourites are taking a break in 2023!
A few favourites are taking a well-deserved year off from decorating in 2023, but they both promise to return in 2024.
+ Christmas Lights on Bayberry, Woongarrah.
+ The lights at 55 Darri Rd, Wyongah.
+ The fabulous Christmas Lights Show on St Huberts Island (7 Cuttlefish Parade, St Hubert's Island).
+ Christmas Lights in Wadalba (16 Barn Owl Avenue, Wadalba).

---
Thank you to all of the wonderful locals mentioned above and to the many others who turn on fantastic light displays each year. Thank you for your generosity and time and for bringing so much joy to so many people.
Enjoy your Christmas Lights drive this festive season! And above all, please remember that these are people's homes and they're putting all of this on for everyone's enjoyment. As always, please be kind and respectful.
---
Do you decorate your home each year and want to be featured as a must-visit destination? Please email us some images to [email protected], so we can be in touch.
---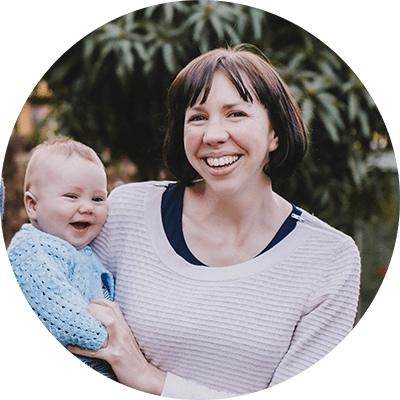 Written By: KATIE STOKES
Founder & Editor
After working in print and online media for more than a decade, Katie launched Playing in Puddles in 2017. A mum of two young boys and local of the Central Coast, Katie loves discovering and sharing all that's happening in our region.
---