A new play centre has opened on the Central Coast, and Playing in Puddles visited for a sneak peek and play pre-opening.
Named DS2U HQ Crazy Play, and located in the former Kidz HQ space in Wyong, this play centre is bringing something truly special and unique to the Coast – a play centre for ALL abilities. The space includes a wheelchair accessible basketball court, sensory play equipment such as mirrors, fibre optic cables, colourful bubble tubes and fairy lights, and a fully fenced sensory play space with pod swing. There's also a fully fenced toddler zone and a double-storey softplay zone complete with six slippery dips, a triple ball ninja challenge, balance beams and flying foxes.
We recommend you add a visit to your holiday to-do list this Summer.

A cafe and lots of spaces for parents to chill

The play areas have been designed to allow all ages to get involved, so parents, too, can join in on the fun. But if you're hankering for some time out and a much-needed rest, this place delivers on that too. There's a cafe and loads of tables for parents to pull up a chair on their own or as a group: mothers' groups take note – there's plenty of space for you. There's also relaxing station where parents and carers are invited to flop into a bean bag and enjoy a quiet – and oh-so-rare – coffee while their kids play in the nearby fully fenced sensory play area.
The double-storey play area

The double-storey play structure is part play area part ninja course, and there are loads of obstacles to keep kids challenged and entertained. There are tunnels to crawl through, rolling beams to flip over, half balls to bounce across, and a mini mirror maze to get lost in. You can grab the family and race down the four slippery dips – and get prepared to put on the brakes at the end as it's a super fun fast ride. There's also a twirly slide, plus two smaller slides for those who prefer a gentler ride.
The toddler play zone

The fully fenced toddler play zone includes a mini ball pit, activity boards, a sensory bubble tube station, multiple softplay ride ons and see saws, plus large alphabet blocks for stacking. There's also a small play structure with slippery dip, bridges and obstacles. And, around the side – hidden at the back – you'll find two very cool elements: some large spikey softplay stars that you can hang from and test your ninja skills on, and a topsy turvy tear drop that you can sway on.
Sensory Play Area

The fully fenced sensory play area includes multiple elements that are wonderful for children with autism, including a pod swing, interactive fibre optic cables and colourful bubble tubes. We haven't seen these bubble tube stations anywhere else, and they're a fabulous interactive element that brings a really beautiful, calming mood to the space (and to any child mesmerised by it). You'll also find distorted mirrors, softplay ride-on animals, hopper balls and more.
They have a basketball court

The basketball court is enclosed in mesh, which allows easy supervision and prevents wayward balls from landing in your coffee cup. The groundcover is rubber to cushion the noise of bouncing balls and stomping feet, which is also great for when this area transforms into a disco dancefloor of an evening. And, of course, it's all wheelchair accessible and the rings are lower, which makes it more fun as everyone can get involved and have a better chance at getting a goal no matter their height.
Who is behind this play centre?

DS2U HQ Crazy Play has been opened by Suzy Roche, a child educator and local mum (of adult children) who has worked in the disability sector for 28 years. Suzy is the owner of disABILITY SUPPORT 2U, an NDIS-registered service that provides social and core supports to people as they need it (whether it be personal care, garden maintenance, organising group outings, helping with shopping or assisting people to remain connected with family and friends). Through her work, Suzy became acutely aware of the lack of spaces available on the Coast for people of all abilities to gather and play. And she made it her mission to change that.
Suzy has been working on this project for many years and she's tackled a mammoth amount of hurdles to bring her dream to reality. Suzy says that the space will continue to become even more accessible over the coming months, as sadly not everything was delivered as it should have been in time for opening. The brief for the main play structure was that it be a space that all ages and all abilities could enjoy, and as such, the top levels were to be wheelchair accessible. Unfortunately, the playground designers built the ramp too steep to allow access to the top floors, so while the top floor corridors are wide enough to allow a wheelchair, the ramp is too steep to gain access to them. Head slap right, and frustration plus for Suzy and her team! But even this hurdle hasn't deterred Suzy, and she's planning on installing a lift to allow access over the coming months.
It's a space for kids parties, plus weekend discos and movie nights!
DS2U HQ Crazy Play is set to become a wonderful hub for families. They will be hosting regular weekend discos and movie nights (which they'll screen on their HUGE 86-inch TV).
You can also host your kids birthday party at DS2U HQ Crazy Play and feel super happy knowing that everyone can join in. The themed party rooms (space, underwater and jungle) are located on the second floor and a ramp has been installed to allow wheelchair access. Parties can be held every day of the week and there is a heap of options to suit all budgets. Check out their packages in the flier below.
It's wonderful to see this inclusive all-abilities play centre open on the Central Coast. We know places like this are wanted and needed by so many families. So make sure you visit and tell all your friends, as the team behind this new play centre are lovely people doing truly wonderful things. We can't wait to have another visit.
DS2U HQ Crazy Play
Open: Open to the public every day except public holidays. Monday-Friday 10am-2pm; Saturday-Sunday 9am-2pm. Plus, keep an eye out for disco and movie nights on the DS2U HQ Crazy Play Facebook page.
Where: 2c Amy Close, Wyong.
Cost: School days $12.50/child; weekends and school holidays $14.50/child. Adults and under 12 months are free.
Facilities: There are wheelchair-accessible toilets and a baby change table.
Phone: 43 512 341.
More Info: Visit their Facebook page.
---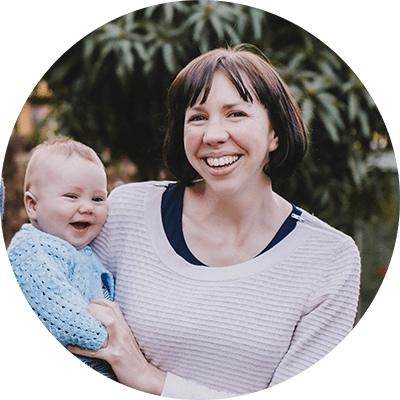 Written By: KATIE STOKES
Founder & Editor
After working in print and online media for more than a decade, Katie launched Playing in Puddles in 2017. A mum of two young boys and local of the Central Coast, Katie loves discovering and sharing all that's happening in our region.
---
---