Whether your pantry's a mess or you're tired of shoving clutter into random drawers every time someone says they're popping over, there are so many reasons to get your house in order for the new year. Lucky for us, home organiser, stylist and influencer Carmen Strong of Little Strong Home lives on the Central Coast and is available to whip our homes into shape. Yes! If you haven't checked out her Instagram yet, give her a follow and be inspired by her immaculate pantry pics, stylish storage solutions and generally just how beautiful her home looks.
Oh, and did we mention that Carmen's also giving Playing in Puddles readers a $100 discount on her in-home organisation consultations? More on that in a bit!
But first, here are five signs you could really use her services…
1. Your new year's resolution is to be more organised

Our homes have been very well lived in over the past two years (thanks lockdowns!) and with so many of us operating in survival mode during that time, things like home organisation haven't been high on the priority list. If your goal is to sort out the house so you can start the new year fresh, you should definitely consider an in-home consultation with Carmen. After filling out a questionnaire about the space you'd like to focus on, Carmen will come over to your house and create a plan that works for you and your family. This includes a mood board so you can visualise the end result, plus a shopping list of everything you need to purchase and from where. Too easy!
2. You're seriously time poor
As a parent or carer, your free time is precious. So even though you might be dreaming of a more organised home (or space within your home), finding the time – or energy – to make it happen can be tough. But getting your home organised can actually help you regain more time – no more searching the house for lost items or spending way too much time on tidying. The awesome thing is you can task the job of setting up organisational solutions to a pro like Carmen. She even offers a virtual organisation consultation for those who are super stretched for time. How good is that? The consult includes a 60-minute sesh where you can chat through all your pain points and challenges. Carmen will then work her magic and whip up an action plan tailored to your home, budget and style.
3. You can't find anything in your pantry
Are you overwhelmed every time you open the door to your pantry? Are you always re-buying items because they've disappeared amongst the chaos of cans, spice jars and cereal boxes on your shelves? Carmen's Pantry Edit could really help you out. It's a downloadable document that includes all the steps on how to organise your pantry – think budget, how many items you need, how to label and more. It even includes handy videos so you can see exactly how it should be done. One Insta-worthy pantry coming right up!
4. Your linen cupboard is a dumping ground
Hands up who has that one cupboard or room where, err, everything is shoved if there's no other spot for it? If you'd like to reclaim these areas, or just stop things falling on you when you open the door to them, an organisation consult will do the trick. Or if you'd rather just get your hands on the plan without the full consult, Carmen offers digital customised mood boards that detail how to plan or style one particular space in your home, and where to grab all the items you'll need to do so.
5. You can't decide on a style for your home
Choosing a style for your home can be tricky, especially if your partner (and maybe even your kids) have ideas that don't match your own! Or maybe you have an unfinished area in your house you just have no idea what to do with? If your place needs a glow up but you don't know where to start, a pair of impartial eyes can be amazing. Not just queen of all things organisation, Carmen also provides in-home and virtual styling consultations. You'll fill out a questionnaire, arrange a time to meet then discuss the space you'd love to transform. Carmen will then put together a step-by-step guide, and mood board, telling you how to get it done!
Wanna know more about Carmen and her home organisation magic? Read all about Little Strong Home's amazing services here.
Psst! Carmen is now offering Playing in Puddles' readers $100 off an in-home organisation consultation. Just mention Playing in Puddles when booking to get the discount.
---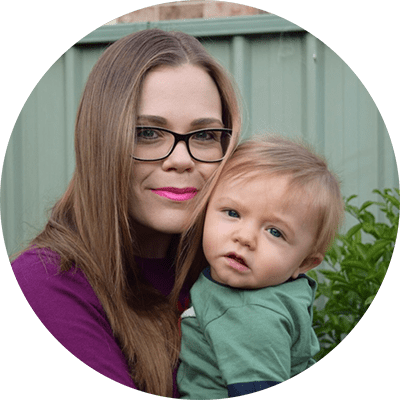 Written By: LOUISE MEERS
Writer
Louise spent a decade in the publishing industry writing for children and was the editor of K-Zone magazine prior to moving to the Central Coast in 2018. These days you'll find her wrangling her toddler at playgrounds all over the Coast, and creating content from a cosy corner in her living room. 
---