Lions and tigers and bears, oh my! Have you visited Taronga Zoo recently? There has been lots of activity at the zoo of late: babies have been born, new animals introduced, and if you haven't checked out the African Savannah exhibit that opened last year yet, now's the time!
And for us lucky Coasties, this premier zoo is just a skip down the highway. So what are you waiting for? Beat the queue, book your tickets online and head there these school holidays. Your kids, and you, will love it.
What we love about Taronga Zoo

African Savannah Exhibit

Back in 2020, Taronga Sydney became home to Lwazi and Ato – two magnificent male lions who were the first lions to reside at the zoo in over five years. Kids will relish the opportunity to get this close to the Kings of the Savannah while adults will love seeing their children's excitement levels rise when they hear the loud roars coming from as far as 8km away.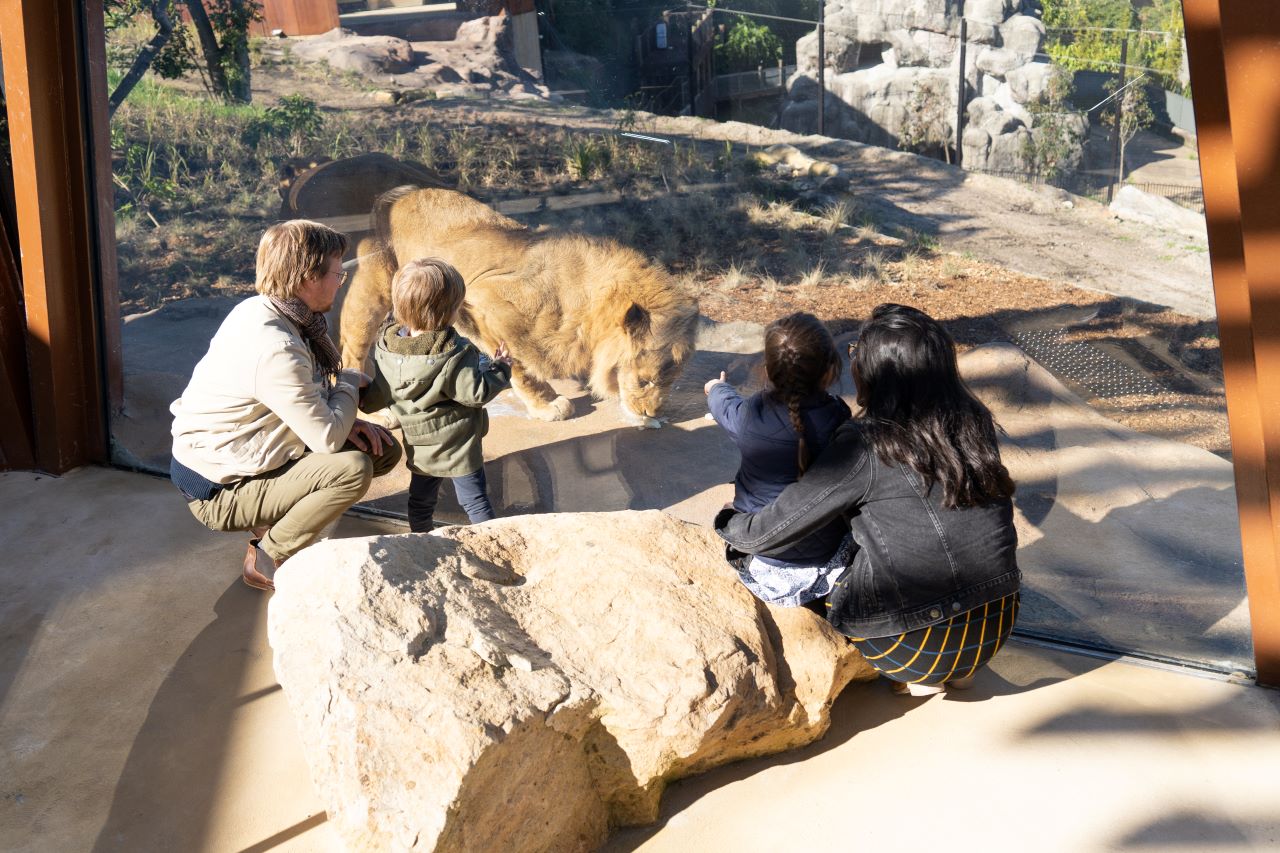 Kids will also come face-to-face with majestic zebras, towering giraffes, cheeky meerkats and cute fennec foxes which are all a part of the wonderful African Savannah exhibit experience.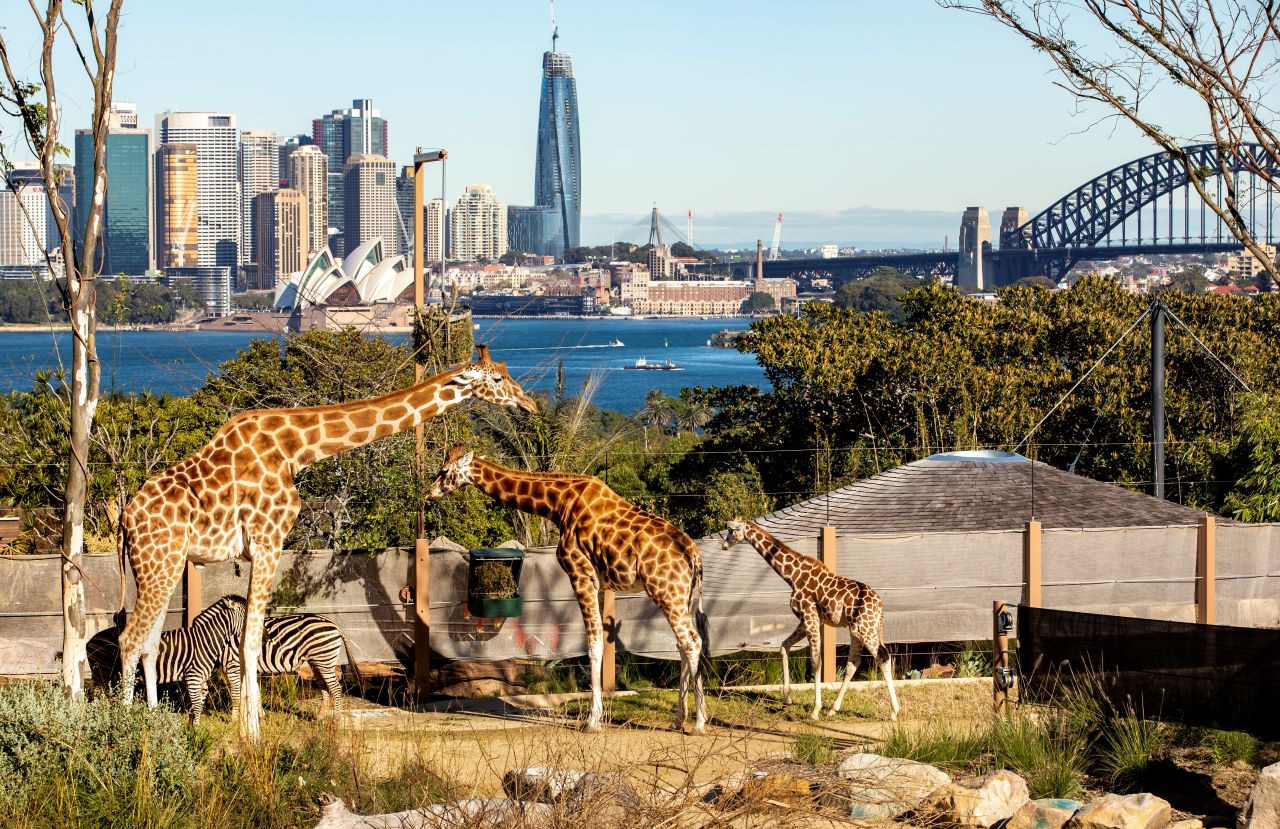 ---

Tiger Trek

The Tiger Trek (opened in 2017) is far more than just an incredible opportunity to see Taronga's endangered Sumatran tigers (there are only 400 left in the wild) – it's a little adventure. Visitors "travel" by aeroplane to Indonesia's Way Kambas National Park where they board a jeep that sits within the tigers' enclosure. Tigers love basking on the jeep's bonnet, which provides visitors with a VERY close encounter.
PLUS, if you were lucky enough to visit the three tiny cubs who were finding their paws in their new home last winter, now is a great time to check in and see how much they've grown!
Tickets: Tiger Trek is included free as part of zoo entry.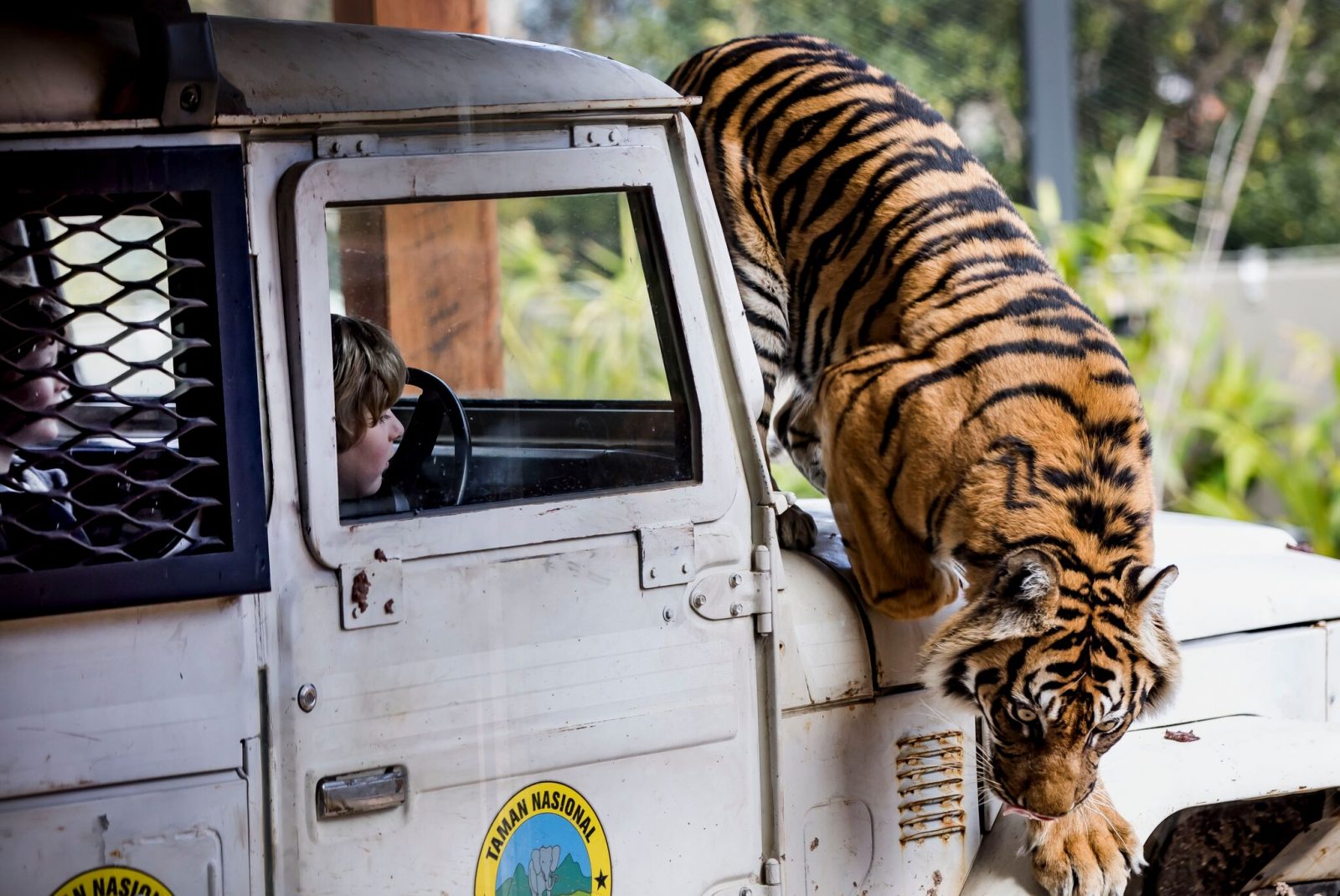 ---

Squirrel Monkey Jungle Walk

The Squirrel Monkey Jungle Walk is a one-of-a-kind experience. Here, there's no glass or fence or moat separating you from the animals: you're in there with them. They'll be leaping over your head, playing catch around your feet, and if you're wearing a hat they may well "borrow" it from you for a little game of chasings. They're cute, inquisitive and very cheeky.
---

Wild Ropes

We tackled the Wild Ropes course at Taronga Zoo a couple of years ago, and everyone in our group – from the youngest at 10 to the eldest at 64 – had a ball. The course is challenging without being overly strenuous, and the view is spectacular. And they've since expanded the course, so that children now as young as three can don a hard hat and test their climbing skills.
Wild Ropes Tickets: Children 3+ can tackle the one-hour children's course for $22. Junior tickets (aged 8-17) start at $34 and adult tickets start at $39.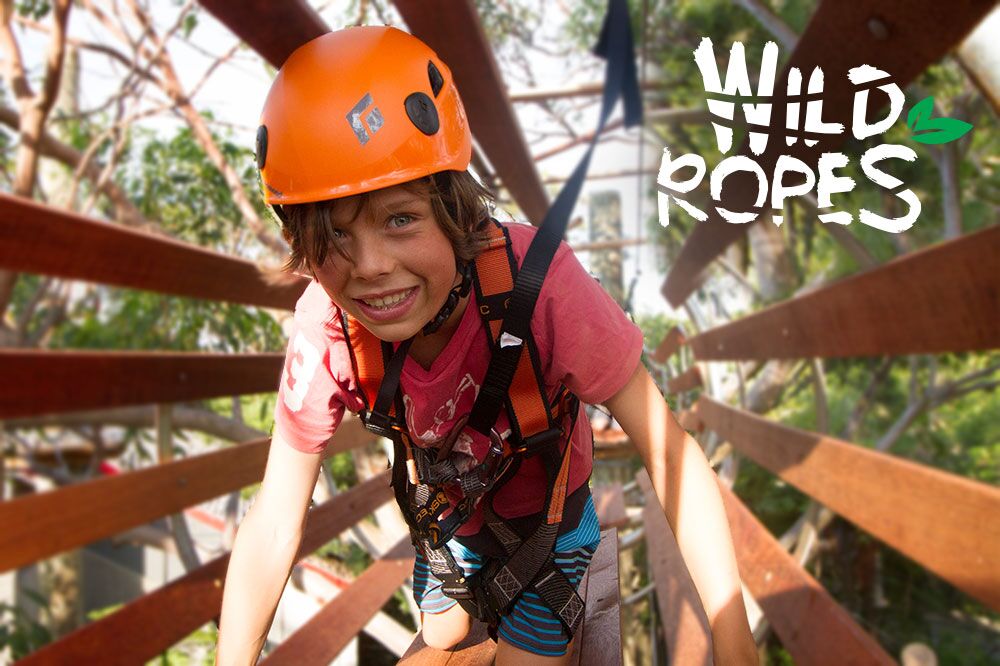 ---
Fun for Toddlers and Preschoolers

Children's Adventure Area

Little children wanting a break from walking and some freedom to explore will love the "Backyard to Bush" play area. Aimed at 1-5 year olds, this awesome farm-themed playground features a water play area, netted bridge and towers, a curving slippery dip and plenty of seating so adults can enjoy a coffee while they supervise.
Fun for Primary-School Kids

Lemur Forest Adventure Area

The Lemur Forest Adventure Area is a play area aimed at 8-14 year olds. It has a slippery dip, a large climbing maze and a suspended rope bridge.
---

Taronga Zoo

Tips
All tickets must be purchased online so be sure to book before you go. Zoo Friends will need to register their visit date prior to attending here.
Take a change of clothes (or better still, swimmers) for young tots: they won't be able to resist the water-play area.
There are lots of picnic spots available for lunch within the zoo.
If you have a stroller we recommend you start your day at the main entrance and work your way down to the harbour, so that you're walking down rather than up hill the entire day. Catch the Sky Safari cable car back up to the entrance at the end of the day.
Strollers can be hired from the zoo.
There are lots of shows, keeper talks and hands-on activities available to visitors. Don't try to do them all in the one day – just aim to see a few. Here's the timetable of events so you can plan your day.
Getting there: Catch the train to Circular Quay, then a ferry directly to Taronga Zoo. Ferries depart from Circular Quay every quarter-past and quarter-to the hour.
Parking: On-site car par off Bradley's Head Road. The daily rate is $19.
Opening hours: 9.30am – 4.30pm (June – Aug); 9.30am – 5.00pm (Sept – May); 9.30am – 4.00pm (New Years Eve). Taronga Zoo is open daily including Christmas day.
Special Needs: On Taronga's Access days, guests on the autism spectrum (along with their family and friends) can enjoy early entry to the zoo (and the peace and quiet) before it opens to the general public. See here for more info.
Zoo tickets: Children under four are free. There are many ticketing options, so it's best to check Taronga's website, but we recommend you book online, as you'll save up to 20% (and not have to queue). Consider purchasing a "Zoo Friends Annual Pass": you get savings on everything from the Wild Ropes courses to parking, and free entry to other participating zoos. PLUS, purchase an annual online adult Zoo Friends Pass for $99 plus a one-off $20 joining fee, and you can take two children aged 4-15 for free! (see the website for more details).
Location: Bradley's Head Road, Mosman
Phone: 02 9969 2777
Website: https://taronga.org.au
---
We have two winners for TWO family passes to Taronga Zoo (valued at 124.80 each)!
Congratulations to Jade Bridge and Belinda Allen: you're our competition winners! We've emailed you with details on how to redeem your prize.
Thank you to everyone who entered and stay tuned for more awesome competitions coming your way!
WIN One of TWO Family Passes to Taronga Zoo!
Competition Terms & Conditions
PRIZE: TWO family passes to Taronga Zoo. Each pass includes tickets for 2 Adults & 2 Children (4-15).
PRIZE VALUE: $124.80 RRP per pass.
COMPETITION OPENS: Friday 5 March 2021, 2pm.
COMPETITION CLOSES: Friday 26 March 2021, 11.59pm.
TERMS: The passes are valid for 4 months and can be used at Taronga Zoo Sydney and also Taronga Western Plains Zoo in Dubbo. Winners have 5 days to reply to redeem their prize. If the winner does not reply in that time, Playing in Puddles reserves the right to choose another winner. Not to be used with any other deals/offers. The prize is not redeemable for cash and is not transferable. This promotion is in no way sponsored, endorsed, or administered by, or associated with, Instagram or Facebook. Click here for extended terms
---
Subscribe to Playing in Puddles' newsletter to be kept in the know on the best of the Coast for kids.
---
♥ Have a friend who'd love to know about all that's on offer at Taronga? Email this feature to them: just click the icon below the map. ↓
---
♥ Share this feature with your friends. ↓