We've teamed up with Hunter Valley Gardens to give Playing in Puddles newsletter subscribers the exclusive opportunity to WIN one of two FREE family passes to Snow Time these Winter school holidays!
For your chance to win, subscribe to Playing in Puddles' weekly newsletter! ↓
(Already a subscriber? Please re-enter your details so we know you wish to enter this competition).
WIN One of TWO Family Passes to Snow Time at Hunter Valley Gardens
Competition Terms & Conditions
PRIZE: 2 x Family Passes (2 Adults + 2 Children 4-15yrs) to Snow Time at Hunter Valley Gardens.
PRIZE VALUE: $105 per pass.
COMPETITION OPENS: 2pm, Thursday 24 June 2021.
COMPETITION CLOSES: Midnight, Wednesday 30 June 2021.
TERMS: Valid for 2021 event only. Winners will be notified by email or social media. Winners have 5 days to reply to redeem their prize. If the winner does not reply in that time, Playing in Puddles reserves the right to choose another winner. The prize is not redeemable for cash and is not transferable. This promotion is in no way sponsored, endorsed or administered by, or associated with, Instagram or Facebook. Click here for extended terms.
---
Grab a Dose of Winter Wonderland Fun at Hunter Valley Gardens' Snow Time these School Holidays!
Hunter Valley Gardens is celebrating "Snow Time" and has transformed into a winter wonderland to provide your kids with a taste of the snow just an hour north of the Central Coast!
Playing in Puddles visited and we absolutely loved tobogganing down the 45-metre ice slide, building snowmen in the Snow Play Zone, and gliding around the ice rink (okay, so we were more shuffling than gliding, but we had a lot of fun).
Snow Play Zone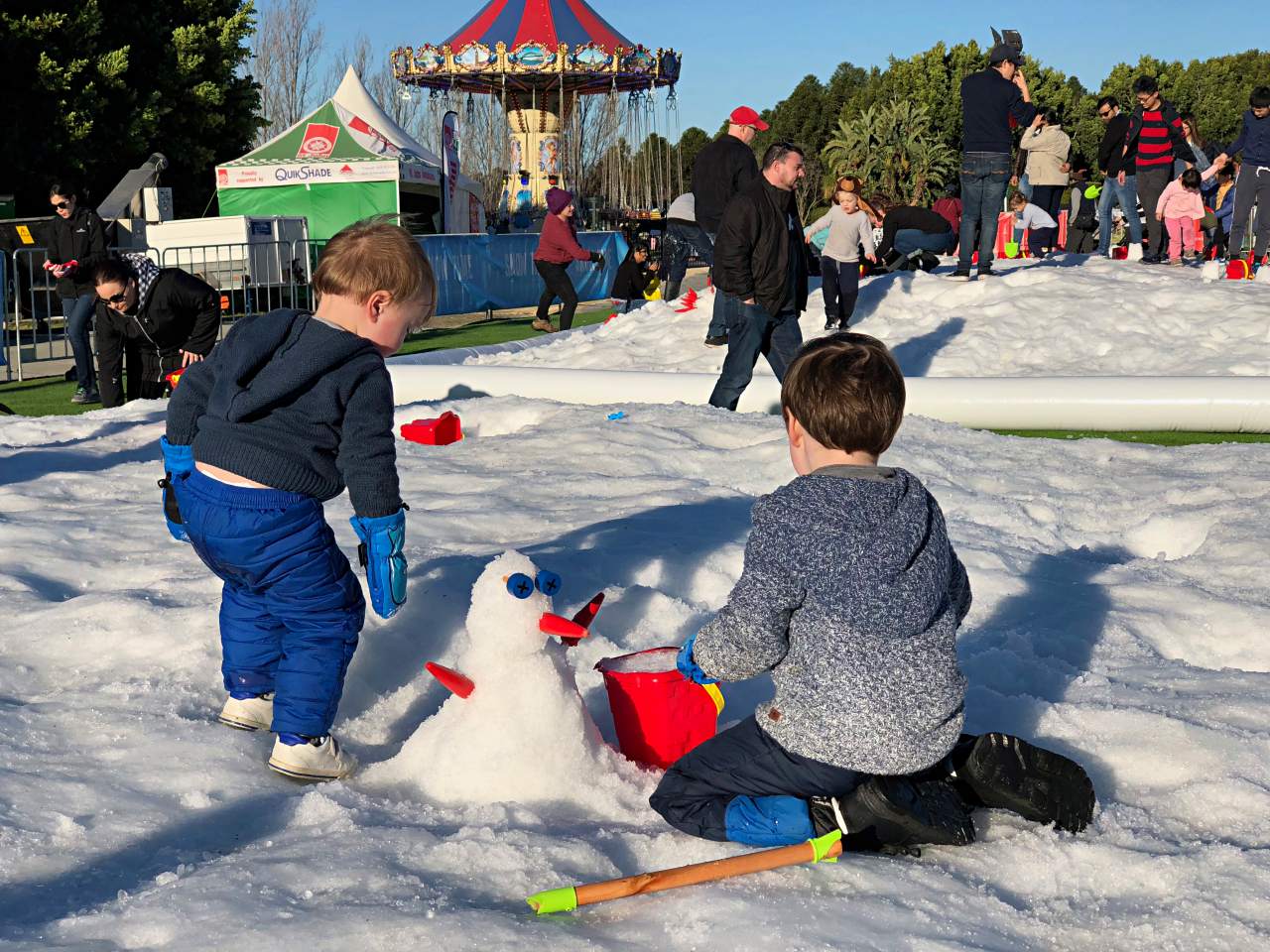 We spent ages in the Snow Play Zone building snowmen and throwing snow balls. It was such a treat to do this in the glorious sunshine with no-one complaining of cold fingers or frosty cheeks. Dressed in t-shirts and sunnies, it felt like we were at the beach, and despite the balmy 19C temperatures the snow held up. We also didn't have to navigate the normal puddles and slush that renders everyone with wet bottoms and sodden gloves – a discomfort Aussie Spring skiers know all too well. This was snow play with perfect conditions.
The Gardens supplied shovels, buckets, and wooden blocks that could be used as a nose or eyes. The plastic sand spades supplied last year have been replaced with garden trowels and they're far better for digging into the snow.  
To get the most out of this activity (which is obviously a highlight) it's best to come prepared. We dressed the boys in waterproof pants and we all wore gloves and shoes that had a lot of grip so we didn't slip on the snow. Our butts stayed dry and our hands stayed warm and we were able to play in the snow far longer than others who'd dressed for the beach.
Tobogganing the ice luge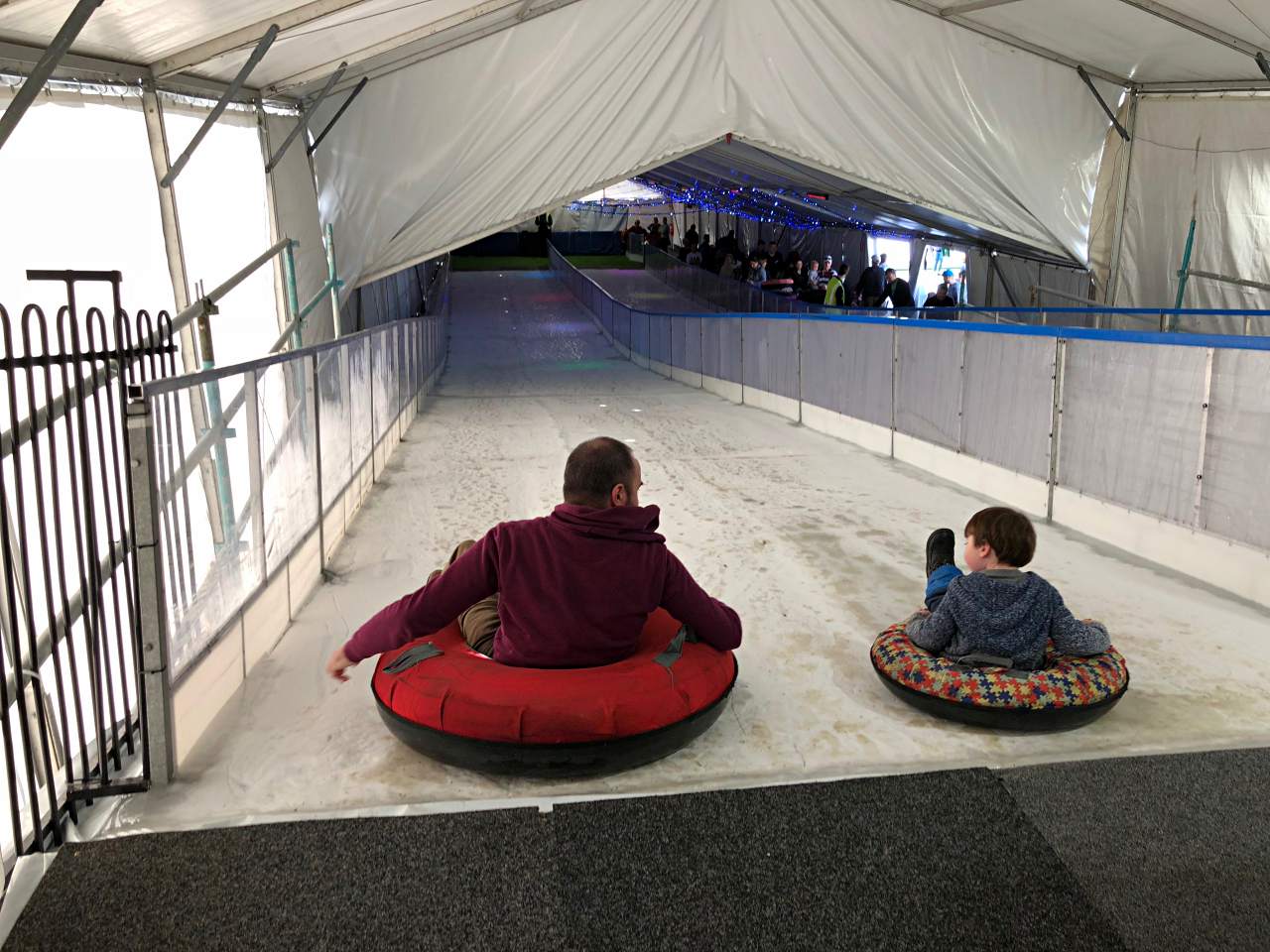 The tobogganing was a highlight for us – for both the adults and the kids. The icy slide was a super-fast ride that had everyone laughing and many kids shouting, "Again, again! That was awesome! Let's do it again." Every single person who slid down that icy hill came away with a smile on their face – it was pure joy to do and watch.
They have two 45-metre ice slides that each takes two sliders. Our three-year-old sat on our lap to slide, while our five-year-old flitted between going solo or sliding with us. We never waited more than two minutes in line. Given that some Australian ski resorts have now banned tobogganing (bah humbug to that), we loved that we were able to come here and let our kids experience this fun.
Walk-through Snow Cave
Originally introduced to Snow Time in 2019 is the walk-through snow cave – a fun hidey-hole packed with furry Arctic animals such as polar bears and penguins. Kids love giving them a pat and taking selfies.
Falling Snow!
Want to experience falling snow? On the hour every hour "snow" flutters from the sky in the enclosed area surrounding the Snow Cave. Now this isn't real snow – the Hunter's temperatures make that nigh impossible – but your kids will still love it.
Ice Skating at Snow Time!
Ice skating is a heap of fun, but if you've never done it before it can be a little tricky to master. This is why ice skating at Snow Time is so perfect: the skating, skate hire, helmet hire and kids seal chair pusher (more on that later) are all included in your entry fee. You have twenty minutes on the ice (which is honestly enough for most people) and they limit numbers to ensure everyone has ample space to glide, slide and occasionally take a dive.
We all donned skates (yep, they have tiny skates so even tiny tots can have a go) and hit the ice. We shuffled, laughed, attempted to glide and had a lot of fun. We'd definitely recommend hiring a seal chair ($5), as they give little legs a rest (and parents something to hold onto).
Rides
As well as the chance to wander the beautiful grounds, the Gardens also boasts a Venetian carousel, a giant swing chair, a Ferris wheel, and a fantastic NEW teacup ride!
Someone in charge must have kids as they've thought to cleverly split the inflatables and jumping castles into two zones – one section for toddlers and a second for older children. Simple but genius!
Tokens for individual rides are $6 each; unlimited rides wristbands are $20 per person.
Playing in Puddles' Verdict
This is honestly one of the happiest and most entertaining events we've attended with our kids. Our day was full of new experiences and enormous smiles and as we looked around we saw other families clearly feeling the same. This is one of those special events were the whole family can truly have a fabulous time. Kids and parents beamed as they slid down the toboggan slide; families laughed in the Snow Play Zone; and the ice rink was a real leveller as parents and kids equally struggled to glide with grace. It was fabulous. We can't wait to do it all again next year.
Entry Fees
This isn't the cheapest activity around – special events such as this rarely are – but it's honestly one of the happiest and most entertaining events we've attended with our kids. And if you think about all of the experiences and advantages you'll soon realise it's worth every penny.
Your kids can spend an entire day playing in the snow in the glorious sunshine – without risk of blizzard conditions or -5C temperatures. And, drum roll, it's only an hour away! The drive to the Snowy Mountains is eight hours! (yes, Google might tell you it's six, but we all know that kids need toilet stops and food stops and just general "I'm going crazy in the car" stops, so the drive always takes a lot longer). If you're not into skiing, or the cold, or just don't have the time or money or inclination to drive more or less to Victoria, this is an absolute gem.
Entry costs: Adult $34; Child (4-15 yrs) $25; Child Under 4 Free; Family Pass (2 Adults + 1 Child) $85; Family Pass (2 Adults + 2 Children) $105; Extra Child on Family Pass (4-15 yrs) $22.
Ride costs: Single-use tokens are $6 and unlimited rides wristbands $20 and are available at the ticket booth at the rides area in the Hunter Valley Gardens.
---
Snow Time at the Hunter Valley Gardens
When: Saturday 19 June – Sunday 18 July | Garden entry open from 9am – 5pm. Snow Time activities run from 9.30am – 6pm.
Where: The Hunter Valley Gardens, 2090 Broke Road, Pokolbin.
Age group: All ages.
Tip: Ice skating sessions last 20 minutes, starting from 10am every day; book a session early to ensure you don't miss out! Take waterproof pants, gloves and shoes with grip for snow play. There is an ATM on-site and a lot of the food vendors now take card: wahoo!
Contact: 02 4998 4000, www.huntervalleygardens.com.au

Hunter Valley Gardens will be accepting NSW Dine & Discover vouchers for Garden/Snow Time entry or amusement rides.
---
Want to know what else is on these holidays? Click here for our lineup of the Central Coast's best kids camps and events this July.
---
---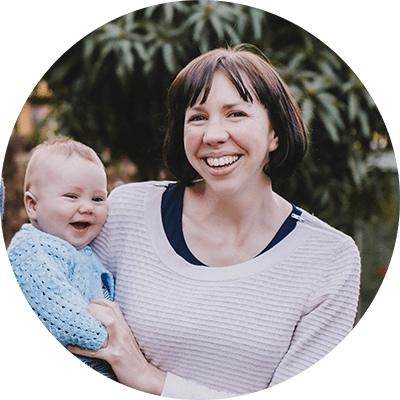 Written By: KATIE STOKES
Founder & Editor
After working in print and online media for more than a decade, Katie launched Playing in Puddles in 2017. A mum of two young boys and local of the Central Coast, Katie loves discovering and sharing all that's happening in our region.
---
---