Calling all parents of tiny tots and little go getters – we've found two awesomely vibrant play spaces at Tuggerah Super Centre that are just perfect for escaping the summer heat or for taking shelter during wet weather.  
On the second floor you'll find a brightly coloured indoor playground conveniently located within metres of the eating area of The Shed Cafe, making it the perfect spot for little ones to burn off some energy while you refuel yours with a coffee.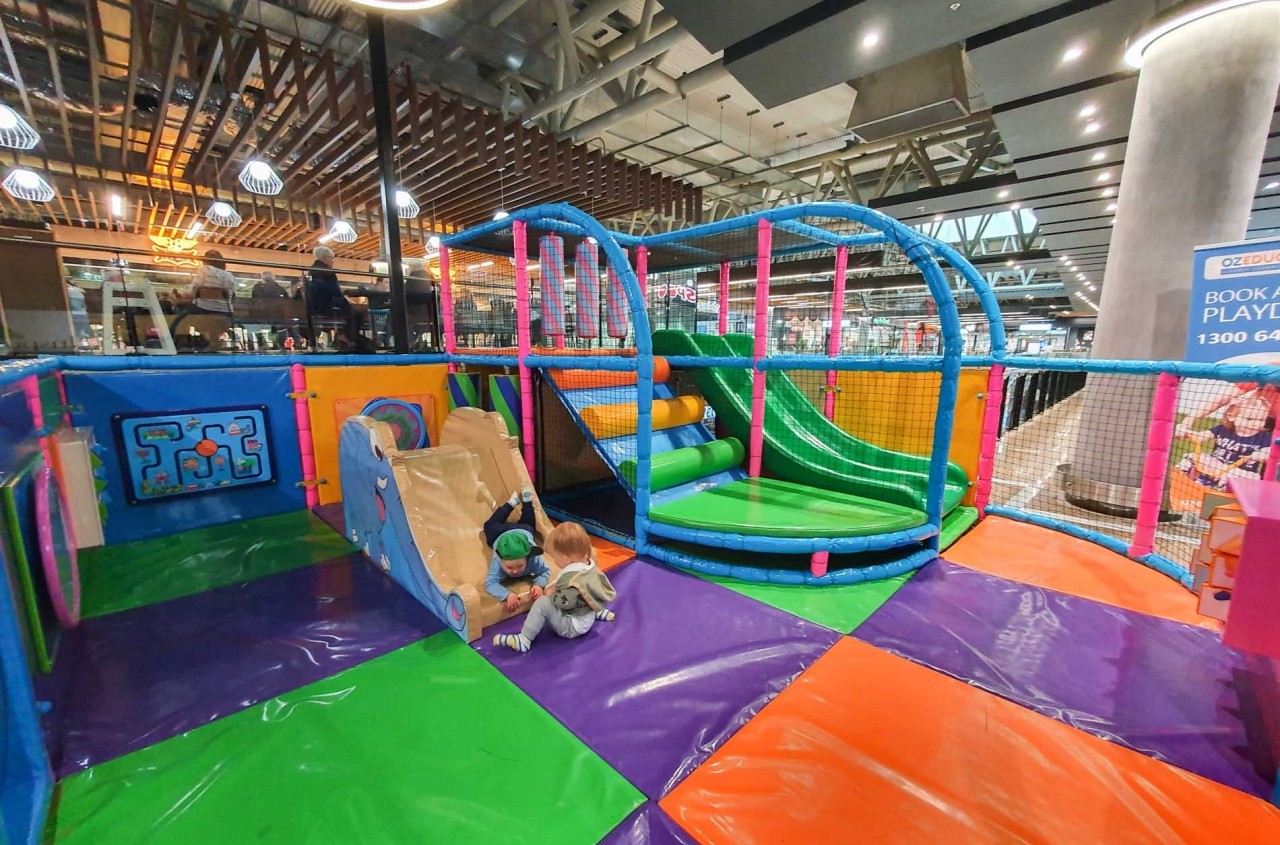 With its brightly coloured soft fall mats, double slippery dip and a variety of different wall games, this is a great space for parents to take toddlers and smaller kids when they need to break up their shopping trip.
Eat In or Take Away
Want to grab a bite to eat? The Shed Cafe's all-day breakfast menu includes traditional favourites such as bacon and eggs or omelettes. For those who prefer a sweeter start to the day, we recommend the french toast: toasted brioche, mascarpone, fresh strawberries, poached rhubarb and caramelised bananas!
For mums on the run, lighter snacks are also available with options including homemade muffins, chocolate brownies and savoury pastries – perfect for eating in or taking away.
Community Book Exchange
A fantastic little feature we didn't expect was The Shed's Community Book Exchange, which we just love. When we visited, there were a number of titles from different genres as well as choices for different age groups, including kids and teens. This program gets two thumbs up from us, not only for creating a sense of community, but also for encouraging reading in all ages.
Another Play Area!
Just outside the "The Good Guys" on the ground floor is another fantastic little play area – perfect for babies, toddlers and smaller kids. A favourite with mother's groups on rainy days, this play space is gentle on little knees and is a great place to sit and watch tots as they practice their new crawling or walking skills!
A little projected light pond will have children chasing the fish and frogs around, which is guaranteed to incite a ton of giggles. There are also a number of touch screens on the wall that feature interactive learning games – a certified hit with inquisitive little fingers!
The soft-fall climbing section features a small slide and a tunnel for a game of peek-a-boo. There's also a giant bumble-bee and bug to climb over, plus a number of wooden balance beams for little adventurers to wobble across. Parents can perch on the benches around the edge of the playground that conveniently have inbuilt phone chargers on them.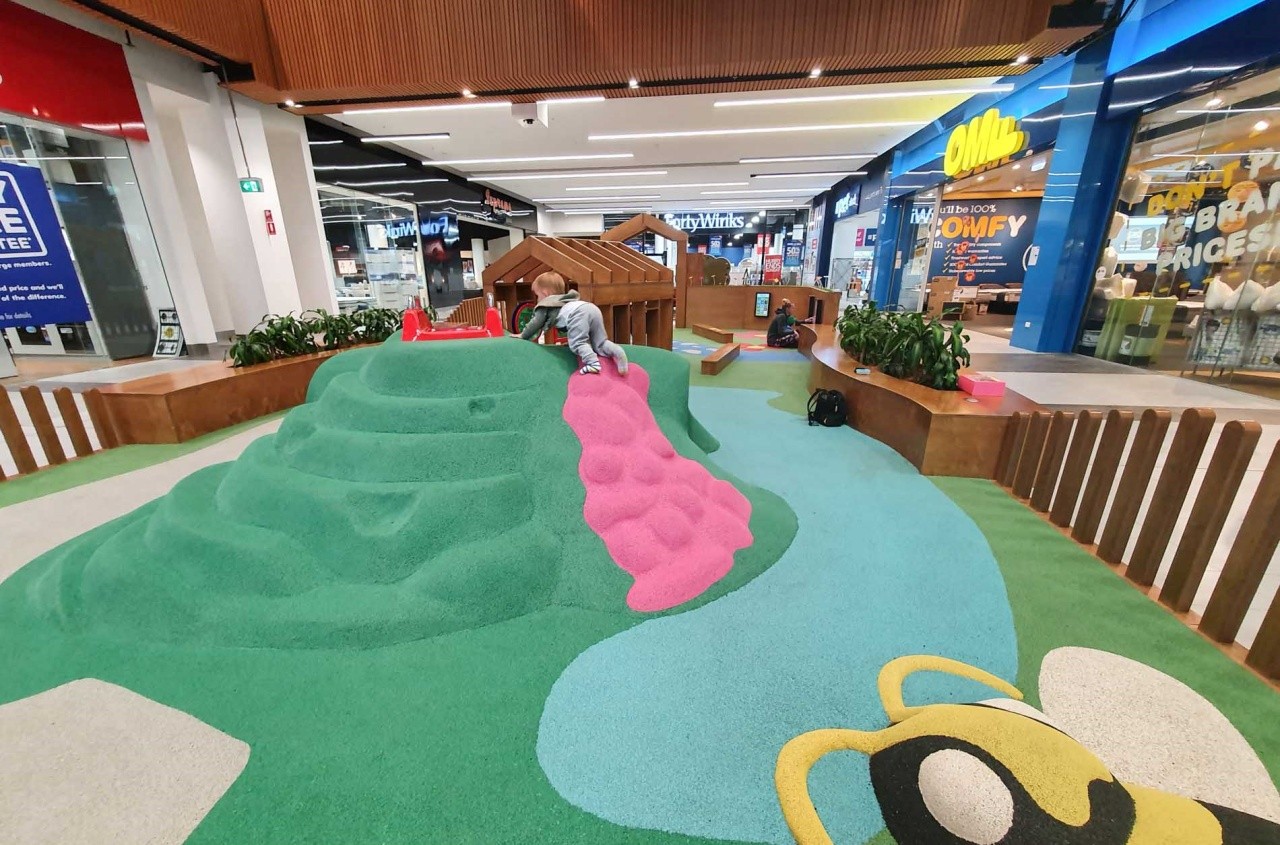 The Shed Cafe and Indoor Play Area, Tuggerah Super Centre
Facilities: The Tuggerah Super Centre has public toilets upstairs just behind The Shed. For parents visiting the playground on the ground floor, there are toilets located near the small food court near Adairs.
Parking: Parking is plentiful thanks to the Super Centre's large lots and depending on which entry you use to the Centre, you can stop and say hello to the animals at the RSPCA – something we love to do!
Location: Kiosk K5, Tuggerah Super Centre, 2 Bryant Drive Tuggerah.
Contact: 02 4306 2911
Opening hours: Monday-Friday 8am-4pm. Sunday: 9am-4pm
This feature was written by Natalie Harling, Lauren Tierney and Mandy Ekman.
Header Image ©Lauren Tierney for Playing in Puddles