The beautiful Norah Head Lighthouse Reserve is a little-known treasure on the northern end of the Central Coast. There you'll find a lighthouse surrounded by family-friendly nature trails, rockpools, sandy beaches and a large rock platform that makes for a great day out with kids.
While Lighthouse tours are currently closed due to the pandemic, the lighthouse's headland is still worth a visit as it has a spectacular vista and is a great vantage point for whale watching. We were lucky enough to see a few tail splashes and spouts on our recent visit.
While adults will appreciate the headland, the rock shelf below the lighthouse is what will excite the kids. There you'll find lots of little rockpools to explore and sea creatures to oohhh and ahhh over. Crabs, molluscs, brittle stars and urchins are frequenters of this spot.
Take a stroll towards the southern end of the beach and you'll find yourself in a natural treasure trove of seashells, driftwood, pumice stones and sea sponges. You may spot the occasional blue bottle, too – youch!
It's a gorgeous area that will keep little ones entertained and give parents a chance to sit back, relax and take it all in.
The General Store Norah Head (located on Bush Street) is a great spot to pick up some lunch. Will you opt for the noodles in a turmeric, coconut and lime broth, or a beet and berry smoothie bowl, a bacon and egg roll, or waffles stacked high with berries? Whatever you choose, you're sure to be happy.
We do recommend that you opt for it take away, though, as the Bush Street Reserve is adjacent the cafe and makes a great spot to lunch with the kids. The large grassed area is great for the kids to run around and kick a ball, or to spot some of the local wildlife.
If you're feeling adventurous there's also a walking trail showcasing flora, fauna and filtered ocean views – and at only 800m long, it's perfect for little legs. The trail starts at either the lighthouse entry or Bush Street Reserve entry.
How to access the rock shelf and beach
To get to the rock shelf make your way along the path past the lighthouse to the point of the headland and then descend the stairs. These steps can be a little steep at times so make sure you watch your footing on the way down. Unfortunately there isn't any wheelchair or pram access down to the surrounding beaches or rock-shelf platform.
Norah Head Lighthouse Reserve
Tips:
+ Allow about 2 hours to explore the beach, rock shelf and headland.
+ The rock shelf can be quite slippery and sharp in places, so we'd recommend you wear shoes and stick close to your little ones.
+ Make sure you pack a few snacks and water as you can loose track of time in this beautiful spot.
+ Pack sunscreen, hats, snacks and water. Consider packing binoculars for whale spotting.
Hours: The Norah Head Lighthouse Reserve is open 10am-1:30pm every day. Please check the Lighthouse website before visiting as things are constantly changing due to COVID.
Ages: Recommended for kids 2 years+.
Access: If you're planning on walking down to the beach and rockpools there are a number of stairs. Unfortunately there isn't any wheelchair/pram access.
Toilets: You'll find open public toilets at Bush Street Reserve; the toilets and cafe at the lighthouse are currently closed due to COVID.
Parking: There is free dedicated parking onsite; however, if it's a sunny day it can fill up pretty
quickly. There is also free parking along Bush Street.
Location: 40 Bush Street, Norah Head.
Header Image ©Briana Henderson for Playing in Puddles
---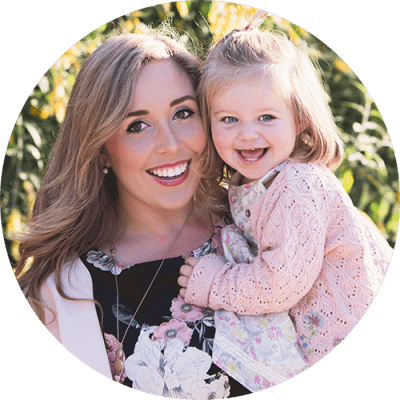 Written By: BRIANA HENDERSON
Contributor
Briana is a local mum with a background in Graphic Design and Photography. Briana is keen to share her journey as a special needs mother and her aspirations to create a more inclusive society for people with special needs. She, her husband Adam, and two children William and Charlotte love exploring the Central Coast, and they're often out and about finding new and inclusive spaces for their children. You can join them on their journey and adventures over on Instagram or on YouTube.
---