With all kids set to return to face-to-face learning over the next two weeks, we know many families are starting to get prepped for the big day: shoes are being polished, uniforms tried on, backpacks pulled out, and long-forgotten lunch boxes fumigated. Most families have done the return-to-school-post-lockdown thing before – back in 2020 – but there's one major change this time round, and that's masks.
The NSW Education Department has stipulated that as we remain in Level 3 plus restrictions it's recommended that masks be worn by all students. The Department website says, "While in indoor settings in schools, masks or face coverings are required for all staff and all students in Year 7 and above. Masks are strongly recommended for primary students."
Given this, we thought it timely to chat with Australian author Aimee Chan, who recently penned The Happy Mask: a book about a young girl who doesn't want to wear her mask on her walk to the shops. It's a gorgeous and timely tale that will resonate with kids and adults alike as it touches on some of the challenges we've all been living – learning from home, working from home, social distancing, missing family, and the wearing of masks.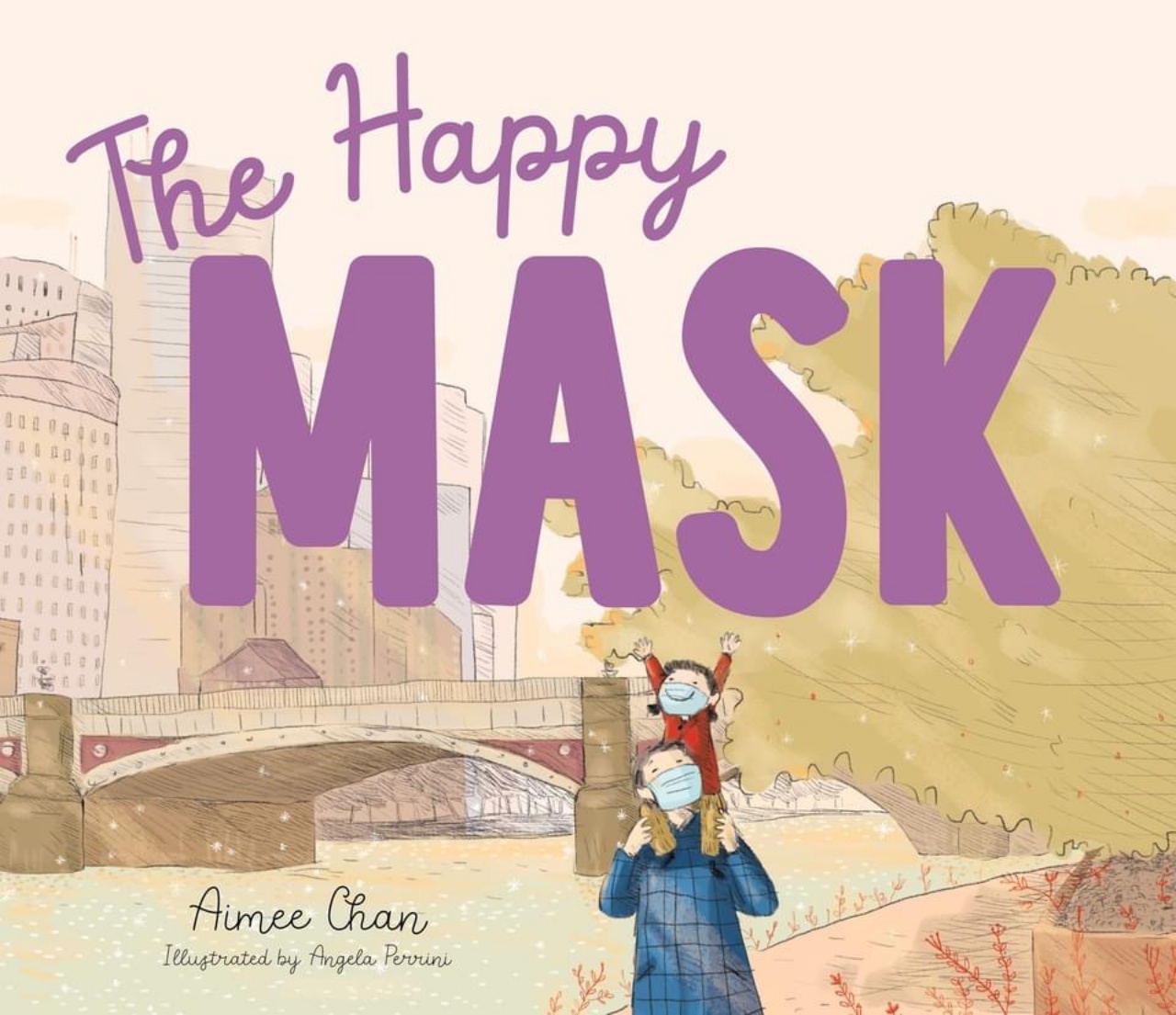 Playing in Puddles: "Aimee, Why did you write The Happy Mask?"
Aimee: "I have been lucky enough to live in a part of regional NSW where we have not been in lockdown very much or had too many restrictions. Because of this, it took me a long time to get used to seeing people wearing masks, even as an adult. That made me think that it must be even stranger for a child to process. I wanted to create a book that would be a record of this very strange time we are living in, so I thought that exploring how masks are impacting on how we interact with the world might be a good place to start."
Playing in Puddles: "What impact do you hope your book has on your readers? Both parents and kids?"
Aimee: "People have been so positive and supportive of the book. They tell me that they find it really helpful to see their day-to-day experiences recorded in print, such as having to carry hand sanitiser or feeling hot under a mask. The book is very gentle – the words "pandemic" and "COVID" are never mentioned – so readers have found it a very positive portrayal of our current global situation."
Playing in Puddles: Who is The Happy Mask aimed at?
Aimee: "The Happy Mask was written with the idea that Maggie is about 5 or 6 years old. However, I have found it resonates very well even with kids 11 and older. Everyone seems very taken with the idea of drawing on their masks and turning the mask wearing into a playful and humorous experience."
Playing in Puddles: "You have two sons. How have they taken to wearing masks?"
Aimee: "In the very early days of the pandemic, when they didn't have to wear masks, they thought it was a fun novelty. But that very quickly wore off! Now my children are very reluctant to wear masks but they will do it if they really need to as they understand the importance of staying safe."
Playing in Puddles: "What's a positive takeaway you've discovered through COVID?"
Aimee: "I think the global sense of community is much stronger after COVID. Day to day I see people around me deliberately spending more money on shops and services to keep local retailers open, dropping food off to neighbours and friends and always saying hello to maintain communication when they pass people in the street. I hope from a work perspective, this pandemic is also helping to make the workplace a more even playing field for women. Maybe employers, customers and colleagues will be more accepting now of people having to work part time, work from home or even have kids quietly playing under a desk or in the background of a Zoom."
The Happy Mask is Aimee Chan's third children's book and it's currently being adapted into a stage show to tour the country post-lockdown.
Aimee, a magazine editor and writer of more than 15 years, has also written two other children's books – The Very Hungry Reader and My Grandma is 100. All books are available for purchase from all good local book retailers as well as online here.
---
---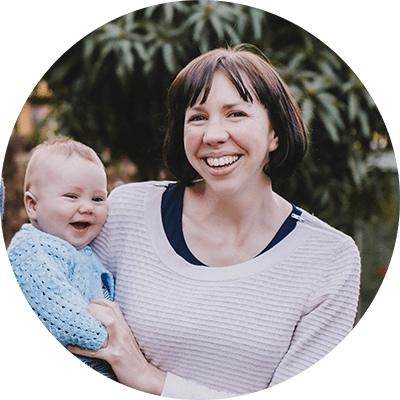 Written By: KATIE STOKES
Founder & Editor
After working in print and online media for more than a decade, Katie launched Playing in Puddles in 2017. A mum of two young boys and local of the Central Coast, Katie loves discovering and sharing all that's happening in our region.
---