Did you know that there's an attraction on the Central Coast where you can see a Port Jackson shark, paint a plaster mould and touch a starfish all in the one location? The Central Coast Marine Discovery Centre is a hands-on experience your kids will love, and the best part is they'll learn without feeling like they're being schooled.
Let's start with a little disclaimer: this isn't a major tourist attraction pulling in the big bucks; the administration of the Centre is run by the Community Environment Network, and the staff are volunteers. This place isn't shiny and new, and no, it doesn't have an underwater tunnel or swim-with-the-sharks experience like the Sydney Aquarium, but what it does provide you with is an outing that's a lot of fun for your kids.
There are no "Look but don't touch" signs: here you're encouraged to handle sea sponges, to feel coral, to play with cuttlefish bones and to hold iridescent paua shells up to the sunlight. Your kids will get a kick out of picking up a shark's egg, feeling the texture of a starfish, and listening to the ocean through a cowrie shell.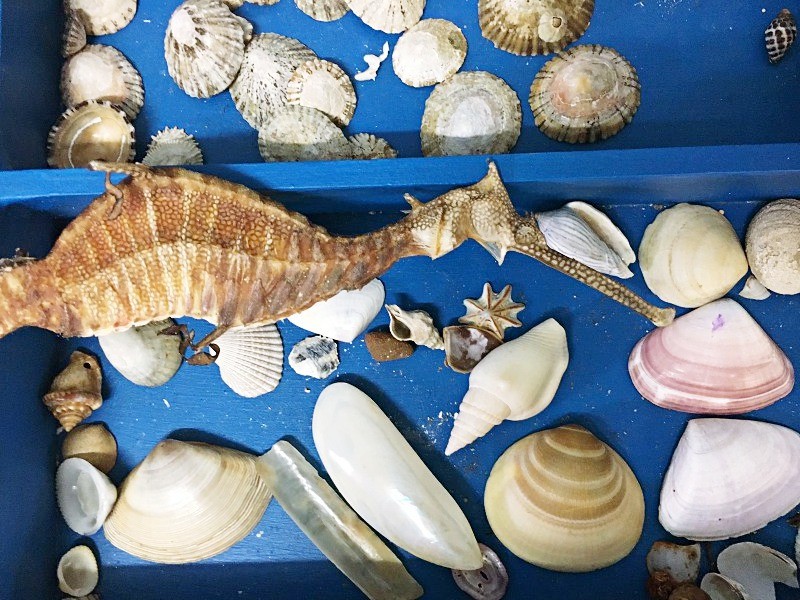 There's an area dedicated to arts and crafts, where your child can paint a pelican plaster or colour to their heart's content, while another area is set up as a mini science lab where you can examine sand, shells and shark teeth under a microscope. And if you're in need of a little quiet time you can watch a cartoon about Gavin, the leafy sea dragon, and his migration up Spencer Gulf.
There are lots of tanks of sea life where you can ogle Port Jackson sharks, stingrays, octopi, white seahorses, bream, stripey and luderick fish. Plus there's a wet touch area that, as the name suggests, allows you to touch some of the inhabitants that you may find in local rock pools, such as waratah anemone, glass shrimp, starfish, sea slugs, elephant snails and small fish.

The site is home to Parklife Pop-up Coffee Kiosk, a kiosk that sells single-origin coffee and hearty bowls of goodness such as brown rice, charred cauliflower and green pesto. The centre and kiosk also adjoin the Terrigal Rotary Park.
The Central Coast Marine Discovery Centre
Open: Weekends and school holidays 10am-4pm (Last admission at 3pm).
Cost: $10 adult; $6 child; Family of 2 children and 2 adults $26; Family of 2 children and 1 adult $16. $5 to paint a plaster mould.
Tips: The Centre has air-con, so it's a great place to head when you need to escape the chill of winter and the heat of summer.
Parking: There is a parking strip right out the front.
Website
Phone: 4385 5027 Sat-Sun (10am-4pm).
Location: 11 Terrigal Drive, Terrigal (in the Rotary Park next to Terrigal Lagoon).
---
♥ Have a friend who would love to visit. Click below to share this feature with them. ↓
---
♥ Have a friend who would love to visit. Click below to share this feature with them. ↓
Save
Save