As kids, we always loved having our friends over for a birthday at home; as parents, though, it can feel a little overwhelming. We think about the stained rugs, the mess, the sticky fingers all over the couch… and doors… and dog… and we worry about how we'll entertain ALL of those kids! So we were super excited to learn about Tumbletown!
Tumbletown Mobile Play Centre specialises in kids party entertainment (and putting smiles on the faces of young crowds)! They'll bring one of their soft-play centres directly to your Central Coast home so that your child and their party guests can enjoy all the fun of ball pits, slippery dips, and multi-level climbs – without having to set foot away from your house.
Here at Playing in Puddles, we totally love this, as it means we can forget the hassle of lugging a cake, birthday presents, party bags, decorations, and a bunch of kids to a hired party venue and simply wait for Tumbletown to rock up at our front door!
Tumbletown is a Great All-Weather Kids' Party Option
Tumbletown can be set up both outdoors and indoors, making it awesome if grey clouds and thunderstorms look set to rain on your parade. Prefer to have less foot traffic and mess entering the house? Set this baby up out outside, and you can bet the kids will barely set foot indoors. And, just as we all know it's a good idea to slip slop slap, Tumbletown play centres are UV protected, so you needn't worry about reapplying sunscreen every 15 minutes.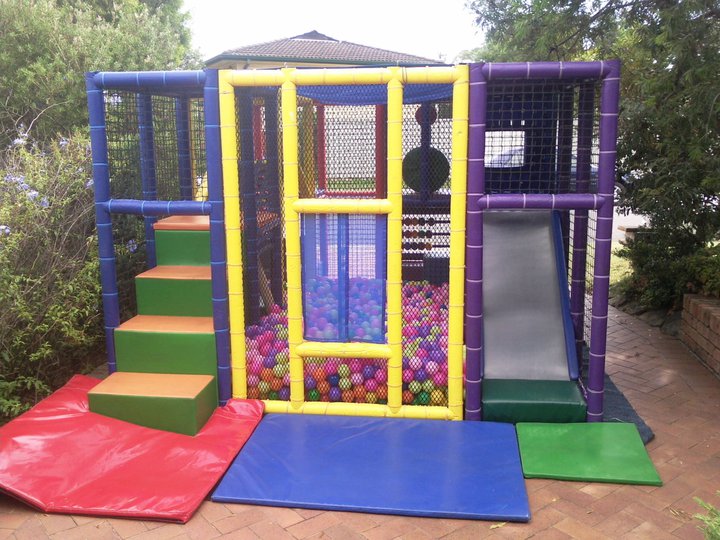 Parties Big and Small
Tumbletown's brightly-coloured mobile play centres come in all shapes and sizes, with a choice of one or two slippery dips, a central ball pit, and a variety of multi-level climbs. They can hold up to 40 children at a time too, which means you can invite a handful of friends or the entire neighbourhood!
Kids Party Entertainment Packages
Tumbletown offer four kids' party packages designed to suit all sizes, locations, durations and budgets:
Standard Play Centre Packages
The standard play centre is 3 metres wide, 5 metres long & 2 metres tall and can cater for up to 20 children. It includes one slide, a ball pit and a multi-level climb.
4 Hour Package: $400
7 Hour Package: $500
Mega Play Centre Packages
The standard play centre is 6 metres wide, 7 metres long & 2 metres tall and can cater for up to 40 children. It includes one slide, a 7-metre long ball pit and a multi-level climb.
4 Hour Package: $800
7 Hour Package: $950
Tumbletown birthday parties are ideal for children aged 1 – 8 years old but of course, older children are welcome to go in and look after the younger ones (yes that includes parents and carers!).
Organising another special occasion where kids enterainment is at the top of the priority list? Give Tumbletown a call as they can cater for all manner of special events including fetes, festivals, and vacation care or playgroup events.
Special Offer to Playing in Puddles Readers
Tumbletown is offering Playing in Puddles readers an awesome deal this Autumn – receive 8 hours for the price of 4 hours if you book before the 1st May! Make sure you tell them we sent you when booking to receive your special discount.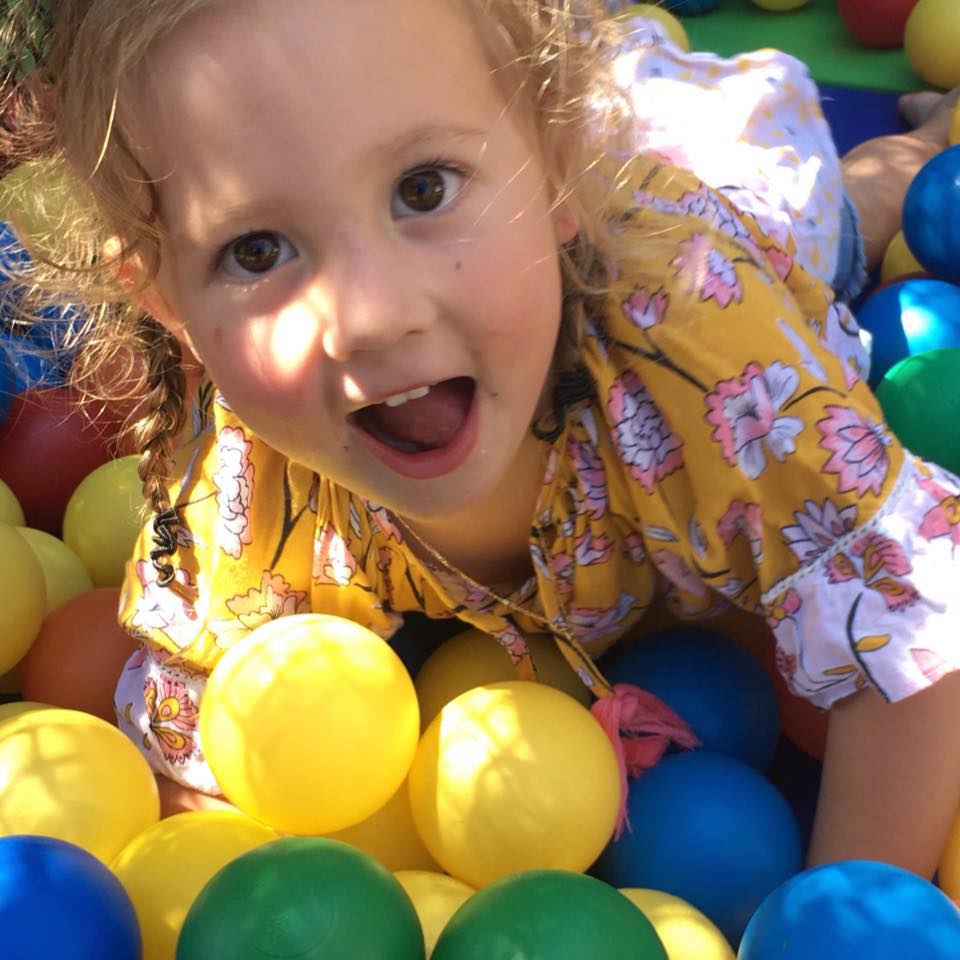 Ready to plan your child's birthday party? Get in Touch!
If you're looking for kids' birthday party entertainment ideas on the Central Coast, Tumbletown Mobile Play Centre is most definitely an excellent option for families wanting to host their child's party in the comfort of their own home.
To book your child's birthday party with Tumbletown and to make the most of their awesome special deal, visit their website or call 1300 885 185.
---
Subscribe to Playing in Puddles' newsletter to be kept in the know on the best of the Coast for kids
---
Written By: MANDY EKMAN
Content Producer & Social Media Manager
Mandy started her media career at a digital media agency in London, before relocating to Sydney in 2008. Over the past 11 years, Mandy has gained a wide range of experience across bought, owned and earned digital media channels and after moving to the Central Coast with her husband and three kids in 2017, is really excited to be part of the Playing in Puddles team.
---