When Parklife Coffee opened as a pop-up kiosk inside Terrigal's Rotary Park we were very excited. When we discovered they were going to stay we were super excited! And each time we grab a coffee in the park and hear of Parklife's latest news we jump for joy all over again.
With Parklife Coffee recently re-opening and new shade cloths and softfall just installed (please note the pics are prior to this installation), we thought it time that we bring you an update on all that's happening down at the Rotary Park, as a lot has changed since its simple beginnings. We love what's happened, we love what's to come… and we're pretty confident you'll love it too.
Here's why we love Parklife Coffee…
---
Parklife Coffee is located within the fenced area of Terrigal Rotary Park!
Yep, you read correctly: you don't even have to leave the fenced area of the park to order your coffee! We don't know any cafe anywhere that offers this awesomeness.
They now offer a full cafe menu.
The focus remains local and healthy, but their once small menu is on the grow. Breakfast includes grilled peaches, ricotta and pistachio butter toast, granola, raspberry smoothie bowls, and free-range scrambled eggs with salsa verde (made from herbs snipped from the cafe's garden).
For lunch kids can grab a snack pack of housemade hummus, carrot sticks, crackers and a free-rage boiled egg, or share in a big hearty bowl of brown rice, charred cauliflower and green pesto goodness with you. Parklife's wagyu burger is a long-time fave among regulars, so you can expect to find it as a menu staple while other items will come and go each week with the season, harvest or whim of the chef. You might find a mushroom and Swiss cheese croque monsieur, a burrito packed with black beans, rice, chipotle crema and queso or a Korean noodle bowl with roasted Atlantic salmon. Whatever it be, it's sure to be yummy.
Sweet stuff isn't overlooked. This week it might be a flourless chocolate cake with lavender cream and the next a saffron panna cotta with fresh lemon curd and Italian meringue. Croissants, muffins and housemade banana bread are staples. The cookies are baked with kids in mind: they're small and perfect for a treat – not the enormous sugary discs you find in many cafes that fill your kids for dinner and breakfast the next morning.
They're grinding single origin "Amber Organic" coffee beans from Honduras and serving orange and apple juice from local greats East Coast Beverages.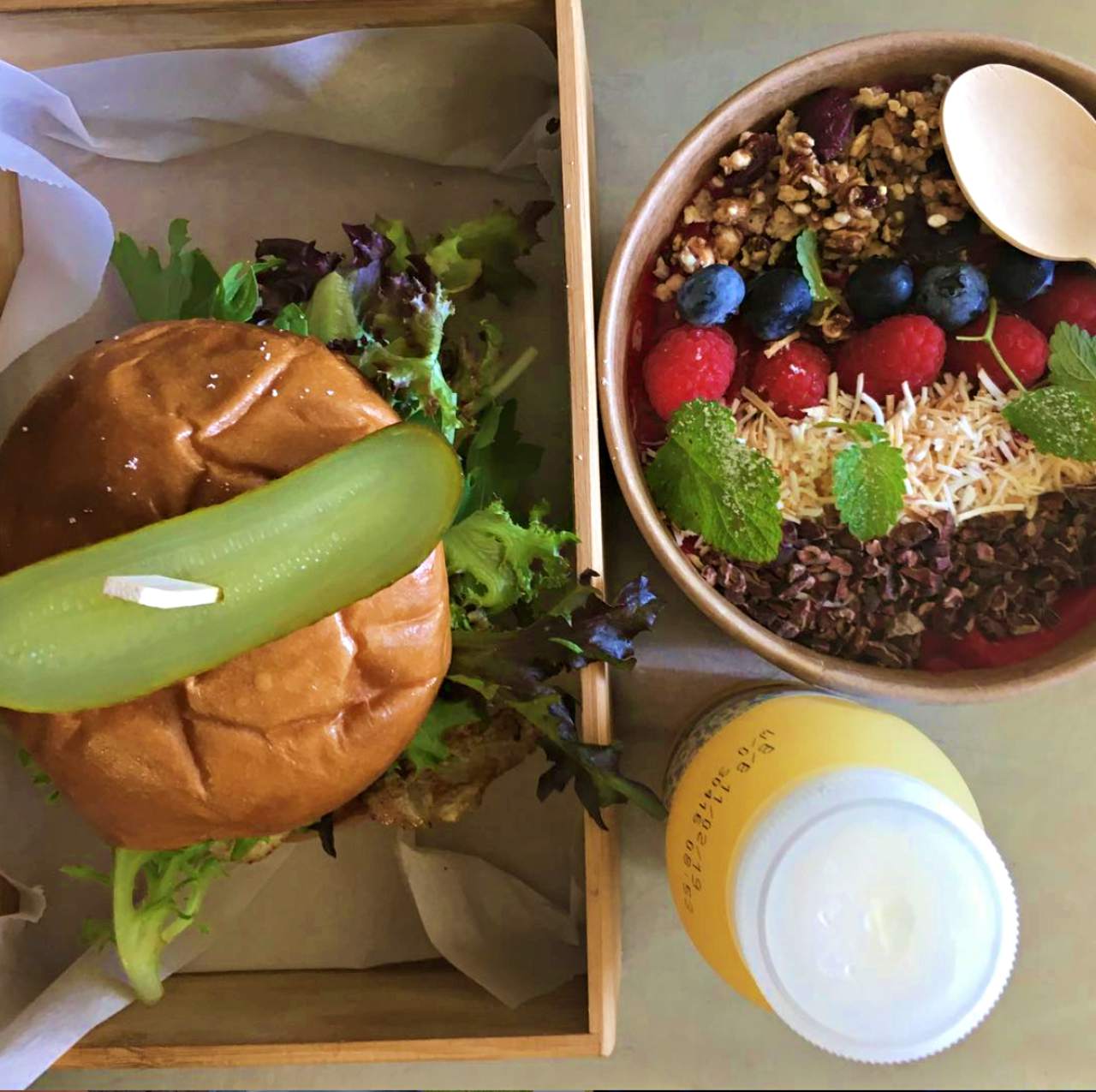 They provide "table service" to the park and to Banjo's Skate Park.
Place your order and tell them where you're sat (or at which play equipment you're supervising your kids) and they'll bring your coffee and food to you. As Parklife Coffee-owner Pauly Mac says, we wanted to provide "restaurant service without the bullshit". This is pure genius and Parklife gets a standing ovation from us for this move.
They also have an awesome little trike that delivers food, drinks and ice creams to Banjo's Skate Park just down the road. Don't have cash? No worries, they have a portable Eftpos machine too.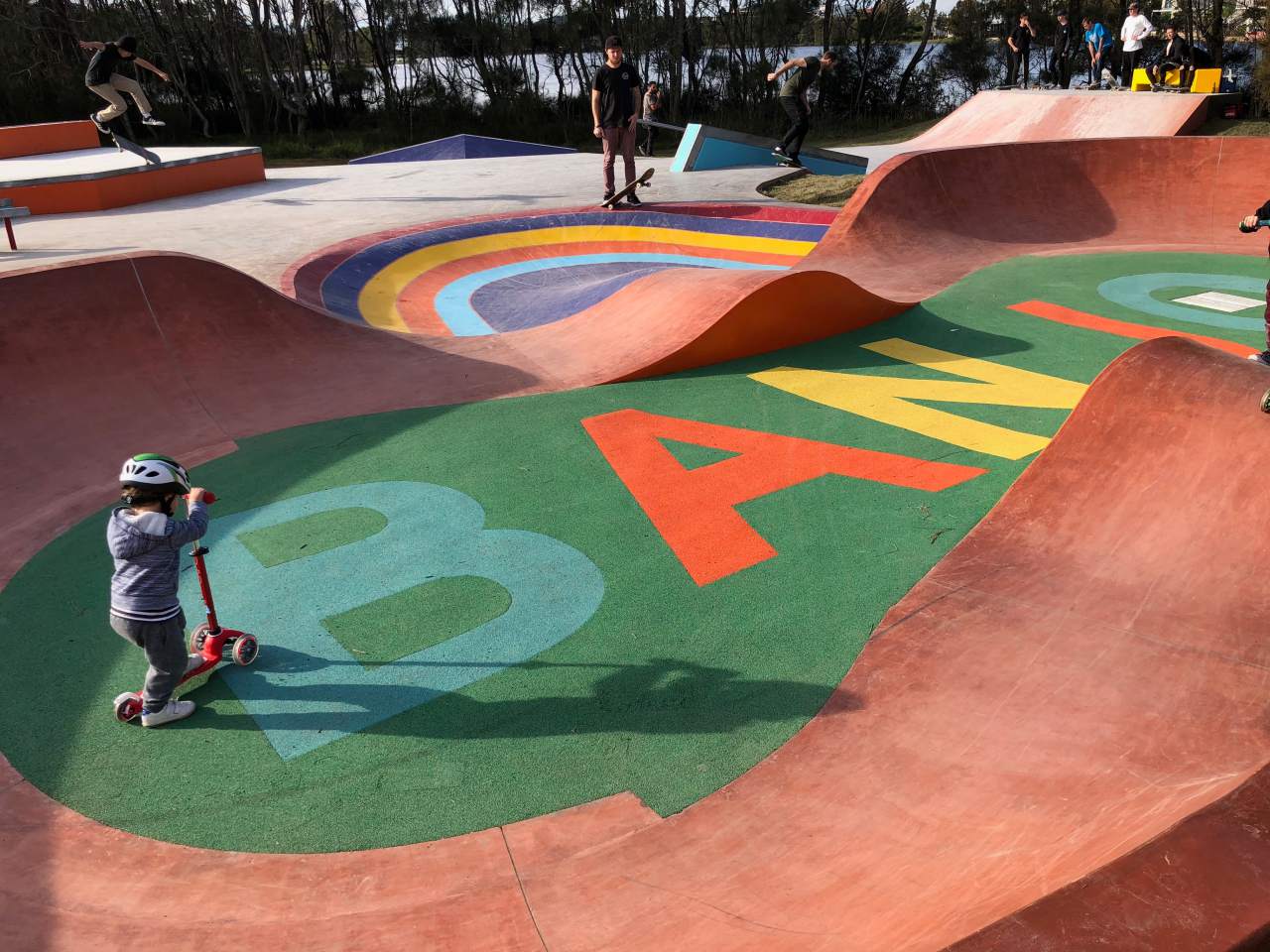 They do drive through.
If you're stuck with a baby asleep in the car and are in need of caffeination or you're en-route somewhere and hunger pangs, call Parklife, place your order and they'll deliver to your car window! Now that's awesome drive through.

They cater for parties in the park.
Parklife Coffee do kids party catering! How awesome is that! If you're looking for a hassle-free kids party venue then this is it. Parklife will supply pop-up shade (so you don't have to get their hours earlier to bags your spot), provide you with a table (saves you dealing with roof racks) and do all the catering. And, of course, the food they serve won't leave your kids bouncing off the walls. The yumminess on offer includes the likes of frozen coconut milk ice blocks, wholemeal flatbread pizza, cucumber rollups, rainbow fruit cups, edamame beans, popcorn, muesli balls and jelly cups.
Want to take their party food elsewhere? No worries, they do that too. Kids party food is just $10pp (minimum 20 people).
Click here to see the menu and for more details.
No need to bring anything.
There's no need to race for the few sheltered tables: the cafe has picnic blankets, rugs, chairs and cushions available, so you can take up a spot under the shade of the trees. There are also tables on the covered balcony of the cafe.
Sunscreen is free for everyone to slip slop slap and there's a toy box packed with spades, diggers, cars and books that can be played with in the park.
They've installed a new bathroom within the fenced play area.
When you have a toddler who "needs to go", you want a toilet close by. The closest public toilets available to the park were beyond the fire station, which required a dodgy walk along the side of the road. Parklife recognised that this was a tricky point for parents, so they installed a new loo on their balcony – complete with change table facilities for babies. Thank you Parklife!
The Rotary Park playground is packed with fun features
The absolute stand-out feature of this park is the gorgeous wooden pirate ship created by Andrew Smith Timber Creations in Somersby. This is a space for little pirates to take to the seas and for imaginations to run wild. The surrounding sandstone and wood is a great circuit for tots keen to work on their balance.
They have two large play structures – one for young children and one for older kids. The toddler one has a steering wheel, rope climb and slippery dip.
The play frame for older kids has a bouldering wall, rope maze, timber-wall climb and slippery dip.
You shouldn't have to queue too long for a swing as this park has a group swing, both standard and bucket seat swings and an "Expession Swing" – one of those face-to-face adult-child swings which, personally, we just love.
They also have an in-ground merry-go-round and flying fox.
And in June 2020 the playground got an upgrade with softfall groundcover and shade sails installed. Winning!
---
Who's behind Parklife?
The man behind this genius is chef Pauly Mac. He's the Gordon Ramsey of the Coast – a consultant who trains restaurant staff and designs menus for the likes of Sounds on West at Umina, Pocket Bar at Terrigal, and Six Strings at Erina. He's also a dad, so he does all he can to make Parklife Coffee an awesome space for parents and carers. You'll find him spinning the decks, pouring the coffee, baking the biscuits and topping up the bubble machine in the park.
---

Parklife Coffee and Rotary Park, Terrigal
Hours: Tuesday-Sunday 8am-2pm (check their Facebook page for updates).
Phone: 0410 843 383 (call ahead with your order).
Stay in the know: Click here to check out Parklife Coffee's Facebook page.
Ages: The play equipment is best suited to kids aged 1-10.
Facilities: Sheltered picnic tables, 2 BBQs, a toilet with baby-change table at Parklife plus public toilets on the other side of the fire station.
Fencing: Yes – this place is now fully fenced! Yeeha!
Shade: Shade sails were installed over the play equipment in June 2020 (please note our pics were taken before this happened). There are lots of trees to sit beneath near Parklife Coffee and a couple of sheltered picnic tables near the playground.
Tips: Most of the ground cover is soft-play or grass, but there is some mulch (every parent hates mulch!).
Parking: Pull up right out the front on Terrigal Drive.
Location: 11 Terrigal Drive, Terrigal.
---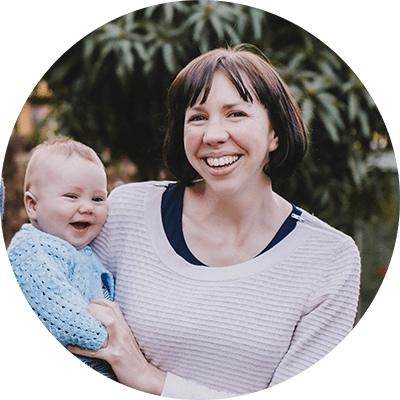 Written By: KATIE STOKES
Founder & Editor
After working in print and online media for more than a decade, Katie launched Playing in Puddles in 2017. A mum of two young boys and local of the Central Coast, Katie loves discovering and sharing all that's happening in our region.
---
---