Susan Fahey Park at Copacabana recently got an upgrade and we're loving the new whimsical vibe of this district-level play space.
The hero of this playground is the main play structure, known as the Black Forest Tower. It's a whopping seven metres tall with the coolest black and green cubby perched right on top. To reach it, kids need to climb through an awesome rope tunnel. And to get down? There's an epic covered slide with lots of twists and turns.
This is fun, challenging play and we love it. And your kids will too! They'll get a kick out of pushing their climbing skills, overcoming their nerves and reaching the top. They'll come tearing down the slide totally pumped and leaping for a congratulatory high five.
The tower also has a bunch of other fun stuff to climb, including a rock wall, suspended rope ladders that wobble as you climb and a chunky rope bridge.
Other great features in this park include a huge stand-up seesaw, a rope swing, a basket swing, an accessible spinner, and a timber 'peek-a-boo' wall that has info about all the surrounding bushland and nature of Copacabana.
There's also an outdoor ping pong table, chess table, and fitness equipment for the grown-ups. If you're keen for a game of soccer or tag, there's lots of open space outside the fenced playground too.
This is a great place to visit if you've got a crew of different ages, or kids that are super keen to get their climb on.
This playground ticks so many boxes for us – it's fully fenced, naturally shaded, has softfall ground cover and has toilets. BUT, what makes this space one of our favourite parks, is the equipment. It's different to any other playground on the Coast, it's fun, it's challenging – it's a lofty cubby house sitting among the tree canopy with an excellent curly slide! It's the kind of playground you approach – even as an adult – and go, "Wow! Throw me my joggers, I'm climbing that thing." It's the kind of playspace your family will happily visit again and again.
Susan Fahey Park, Copacabana
Facilities: Covered picnic tables and BBQ facilities. Trees provide natural shade but please pack your hats and sunscreen. There's a handy drink bottle refill station onsite. Toilets are located next to the tennis courts and are open to the public.
Fencing: The park is fully fenced. Wahoo!
Age group: Best suited to 3+.
Groundcover: Softfall rubber.
Parking: Free street parking is available.
Location: Pueblo St, Copacabana, opposite number 55 and next to the Copacabana Tennis Courts.
While you're in the area, why not check out the nature playground at Pinyari Park in Kincumber or Walder Crescent Playground in the quiet back streets of Avoca.
---
---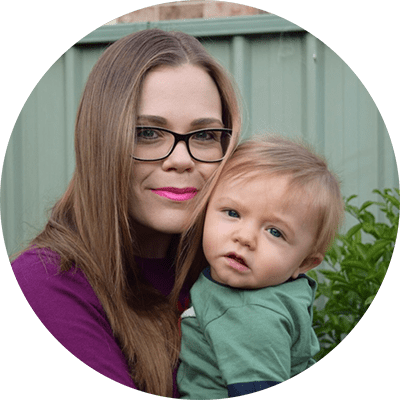 Written By: LOUISE MEERS
Writer
Louise spent a decade in the publishing industry writing for children and was the editor of K-Zone magazine prior to moving to the Central Coast in 2018. These days you'll find her wrangling her toddler at playgrounds all over the Coast, and creating content from a cosy corner in her living room. 
---