Parents and kids, rejoice! The outdoor playground at Lake Haven Centre has reopened and it's the perfect spot to play before hitting the shops.
The playground is located next to the northern entry of the centre, just opposite Nargis Indian & Kebab. And it's all about pirates, with a large ship to climb and explore! On the lower deck, there's a mini swing and lots of seating for the pirate crew to sit while they sail the seven seas. Climb the rope ladder or stairs to the top deck to find a steering wheel, binoculars and a slippery slide that'll have the kids yelling, "Yarrr, me hearties!" on the way down. Don't forget to check out the spinner in the back corner for some dizzying fun too.
Lake Haven Centre's playground gets two big thumbs up from us for having a shade cloth, soft fall rubber, plenty of seating for parents, and for being fully fenced (super necessary as it's perched next to the car park).
It's a great place for little ones who are into imaginative play and is suitable for kids up to eight years old. Its opening hours are 9.30am to 5.30pm Monday to Saturday, and 10.00am to 4.00pm Sundays and public holidays.
Dining at Lake Haven Centre
Need to refuel after a morning of play? Head inside the entrance next to the playground and turn right for the food court. Here you'll find options like:
Soul Origin – they do a mean babyccino and banana bread, and they also have a range of lunch baguettes and paninis, and gourmet salads.

LeWrap – we love this place because they make your wrap fresh on the spot. Go the Mediterranean vegetarian or the sweet chilli chicken. If your littles don't fancy a wrap, the kids menu has chicken schnitzel and chips.

Boost Juice – everyone's favourite juices and smoothies! Does anyone order anything besides Mango Magic?

Sushi Hub – our go-to sushi franchise on the Coast. If you've got a craving for maki roll or a sashimi salad, they'll sort you out. Oh, and their sushi rolls are tasty for kids to munch on while you push them around in the trolley or pram.


A Family Lounge is also located just off the food court. This includes nappy changing facilities, a nursing room, microwave oven services, a small play area and a child-friendly restroom.
If you're after sweet treats, there's a Donut King right next to Coles. There's a fab candy shop, Sweet Surprises, across from the playground too. It has wall-to-wall sweet and treats from America, the UK, South Africa, New Zealand and more. It also has a noteworthy range of PEZ dispensers for any collectors out there.
Be sure to check out The Cheesecake Shop too. It neighbours Australia Post on the outside of the centre and is good to keep in mind if you need a last-minute birthday cake.
Speaking of the outside of Lake Haven Centre… Here you'll find ALL the fast food options. A Pizza Hut restaurant you can dine in, Red Rooster, Subway, Hungry Jack's and a McDonalds with a playground so cool it had one of our young reviewers talking about it for days after our visit. More on that below!
Shopping at Lake Haven Centre
Need to grab a gift or some activities for the kids? Here are our recommendations:
EB Games
This one is especially awesome if you need to get something for a tween or teen. Here you'll find Nintendo, PlayStation, Xbox and PC games. This store also boasts a ZiNG, where you can load up on TV, movie and gaming merchandise, clothing and collectibles. Can't decide? They do gift vouchers.
Sanity
Another good shop for tweens and teens. Besides music and DVD boxsets, Sanity stocks puzzles, board games and boasts a large Pop! Vinyl range. This is the place to go to when you need to buy a birthday present – they cover lots of interests, so you'll definitely find something that suits you.
Crazy Bargains
If you need some inspo for what to do with the kids on a rainy day, head here. It has aisles of craft supplies (think stickers, beads, ribbons, coloured paper, stationery and glitter for days), plus a party section packed with costumes, wigs and every colour paper plate, napkin and tablecloth you'll ever need.
Entertainment at Lake Haven Centre
There's lots to do in and around the centre. As you walk through, you'll spot lots of ride-ons, ranging from go-karts to Hello Kitty cars. When we visited, there was also a Super Mario-themed claw machine.
On the outside of Lake Haven Centre, you'll find:
Lake Haven Library – if you're in the area on a Wednesday, they have Storytime at 10.45am.

Metro Cinemas Lake Haven – this new luxurious state-of-the-art eight-screen cinema plays all the latest releases and is housed inside a vibrant, starry building. You can't miss it.

McDonald's Playland – wow, this is such a fun one! Designed for children three to 11 years, this playground features a series of curvy ramps that create a vertical maze. It has some serious height to it, and kids have to find their way to one of two tunnel slides (which are on two different levels) to make their way back down. It's the ultimate energy burner and such a unique idea. Prepare for lots of giggling and perhaps some direction-giving if you have younger kids.
Have Some 'Me Time' at Bouncebak Gym
Did you know there's a women's-only gym on the Coast? Bouncebak at Lake Haven Centre is run by local women for local women.
They offer small group training focusing on fun, fast and effective workouts. Their classes are suited to all ages and all fitness levels, and include Pilates, Yoga, Fitness A Go-Go, Boxing, POUND, Body Fusion, Strength, Zumba Fusion, Dancefitness, Kegels, Circuit, Tabata and more. We especially love that they "care first and foremost that people MOVE and gain back confidence through body positivity."
New and Coming Soon
One new shop has just landed at Lake Haven Centre – Go Vita! Stock up on all your vitamins, just in time for winter. They also have an organic food range, which has everything from seaweed to sleepy tea.
And get excited because bubble tea is coming to Lake Haven! The Little Cha is set to open in May, bringing locals all their delicious milk teas, frappes and lemonades.
---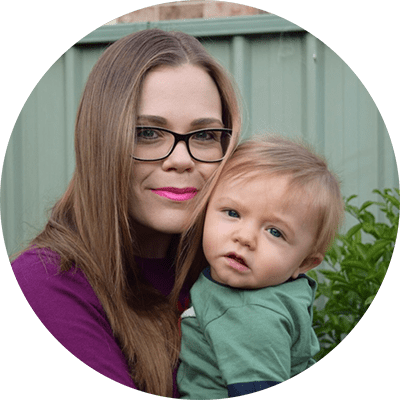 Written By: LOUISE MEERS
Writer
Louise spent a decade in the publishing industry writing for children, and was the editor of K-Zone magazine prior to moving to the Central Coast in 2018. These days you'll find her wrangling her toddler at playgrounds all over the Coast, and creating content from a cosy corner in her living room.
---