Picking flowers in the Spring sunshine! Does it get any better than that! The Bloom Barn Farm in Peats Ridge is swinging open the farm gates this weekend and inviting locals to come and pick their own bouquet of Sweet William flowers straight from the field!
What's happening at the Blooming Sweetheart event?
Some time ago, on an acre of paddock in the Central Coast Hinterland, nearly 5000 red Sweet William flowers were planted in the shape of a heart and just over 15000 mixed colour Sweet Williams seeds scattered to surround it. The 20,000 red, pink and purple Sweet William flowers are now in bloom and ready to be harvested, and you're invited to do the picking – straight from the field.
The Bloom Barn Farm is opening their farm gates for one weekend for you to come and pick a posy and enjoy a day on the farm. There will be people to help assist in arranging your bouquet for you if you're not such a green thumb, and Ivan and the team who run the farm are happy to chat to people about what goes into running a flower farm, so don't be shy about coming up and saying hi.
There will be a coffee van and food truck on site, as well as an area where you can pull out your picnic rug to enjoy a day on the farm.
The Bloom Barn Farm has also arranged for a local florist to assist would-be queens and princesses create flower crowns with you. As well as a jumping castle and face painting for the kids. This is an additional cost that can be paid for on the day via cash or Eftpos.

Who runs the Bloom Barn Farm?
Ivan's family has been turning the soil at this Central Coast Hinterland property for more than 40 years. The Bloom Barn Farm started as a fruit and vegetable farm before transitioning into flowers some 30 years ago. Owner Ivan and his team grow a wide variety of produce throughout the year and have been selling direct at farmers markets between Newcastle and Sydney for the past 8 years. You can find them every Sunday at the Newcastle City Farmers Market in Broadmeadow.
How do you book?
You need to book a spot to attend this weekend's event. You can book via their website below. Please note that COVID public health orders require attendees to check in and be fully vaccinated.
Cost (Price includes entry to the farm, bouquet of Sweet William (per person), and a day out on the farm):
Adult (16+) – $20.
Child 5 yrs- 15 yrs) – $10.
Family (2 adults + 2 Children) – $50.
Infant (4 yrs or under) – free.
Group (10+) – $180.
Extras: There will be a coffee van, food truck, jumping castle, face painter and a local florist available to help you create flower crowns. Cash or Eftpos will be available on the day for these.

The Blooming Sweetheart weekend
What to take: Walking shoes, a hat, picnic rug, and some sunscreen is all you need. You are very welcome to wear a mask to the event; however, it is not compulsory as it is an outdoor event.
Facilities: There are bathroom facilities available at the farm. They will also have a coffee van on site for the weekend.
When: The farm doors will be open on 30th & 31st October – from 9am till 5pm. Bookings are a must.
Location: 1154 Peats Ridge Road, Peats Ridge.
Parking: Parking will be on the farm. There will be signs, and people to direct you.
Header image © Briana Henderson for Playing in Puddles
---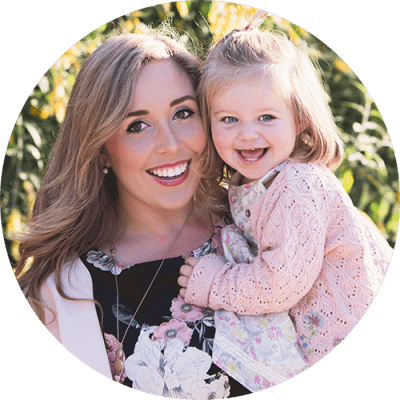 Written By: BRIANA HENDERSON
Contributor
Briana is a local mum with a background in Graphic Design and Photography. Briana is keen to share her journey as a special needs mother and her aspirations to create a more inclusive society for people with special needs. She, her husband Adam, and two children William and Charlotte love exploring the Central Coast, and they're often out and about finding new and inclusive spaces for their children. You can join them on their journey and adventures over on Instagram or on YouTube.
---