The Jimmy Jurd Park at Chittaway Bay opened in July 2018, and with its lakeside setting and barbecue facilities, it's become a favourite play space for local families.
The park was built in memory of local toddler Jimmy Jurd, who lost his life at 23 months in 2016 to a rare form of brain cancer. When Jimmy was diagnosed with cancer at the age of one, friends and family pulled together to raise money for his treatment; Jimmy sadly passed away before treatment could begin.
A portion of the funds raised went towards building this play area, which includes a pirate ship climbing structure. Jimmy's mum Natalie said, "Jimmy was born on 'International Talk Like A Pirate Day' and his first birthday was pirate-themed, so we went with that theme and it's turned out really well".
The red and black equipment is covered in skull-and-crossbone details and contains a rope "spider web" wall, climbing wall, monkey bars, rope bridge, fireman pole and three slippery dips.
It's great to find a playground that provides kids with a few challenges. The rope bridge and fireman pole require some bravery, and the monkey bars require height or a willing parent to lend a hand. Neither of the swings are buckets, so they provide a good opportunity to test your toddler on the "big kid" swing.
The spinner is open to the fresh air, so it shouldn't be as vomit-inducing as the ones we all went on as kids. Older kids will love making themselves dizzy on this equipment and flying high on the group swing.
Outdoor fitness equipment is just 10m away, so adults can work out while the kids play. Though, you'll find the kids will enjoy practicing their gymnastics moves here too.
The Tuggerah Lakes cycleway – a flat bike track perfect for bubs in prams or kids on scooters – runs between Jimmy's Park and the lake. This 12km off-road pathway circumnavigates the lake from Chittaway Bay to The Entrance.
Jimmy's parents, Natalie and Mark, said they were overwhelmed by the support of the community during Jimmy's illness and they wanted to give something back and to help others through the Jimmy Jurd Fund. They partnered with Central Coast Council and building contractors Centra Projects to bring this play space to the community. In addition to Council and the Jimmy Jurd Fund's contribution, Centra Projects provided project construction at cost, and many community members volunteered their labour.
The local community gathered at the park to celebrate the park's opening and to raise further money for the Jimmy Jurd fund, which continues to raises awareness and assist children and their families in the fight against brain cancer. The playground was officially opened by Mayor Jane Smith on Tuesday 10 July, 2018.
Natalie said, "Jimmy loved the outdoors, and Chittaway Bay holds a special place in our hearts as it is where we live and where our son and his friends loved to play together."
If you'd like to find out more about the Jimmy Jurd Fund or to make a donation, please visit their site here: facebook.com/JimmysJourney2016/
The Jimmy Jurd Park (aka Chittaway Bay Lions Park)
Facilities: Covered picnic tables and barbecue facilities. Trees will shade the playground at times throughout the day. The ground cover is a combination of mulch and softfall rubber.
Toilets: There are no toilets. Bluebell Park (1km south – also on the waterfront) has a public toilet block. We realise this isn't helpful for tots who need to go within 5 seconds, but it's good to know for older children and bike riders.
Fencing: Partly fenced. The playground is fenced along the road and bike track, but open to the nearby barbecue facilities and lake.
Age group: The playground equipment is best suited to children aged 4-12.
Parking: Free street parking along the waterfront.
Location: Cnr Lakedge Ave & Thomas Walker Dr, Chittaway Bay.
Looking for other playgrounds nearby? Check out the Kurraba Oval Playground in Berkeley Vale – it had shade cloths installed in 2020, making it a new favourite for Central Coast families!
Header Image ©Playing in Puddles
This park review – first published in July 2018 – is regularly updated as equipment and facilities are modified. If you've visited this park and something has changed, please do let us know by emailing [email protected].
---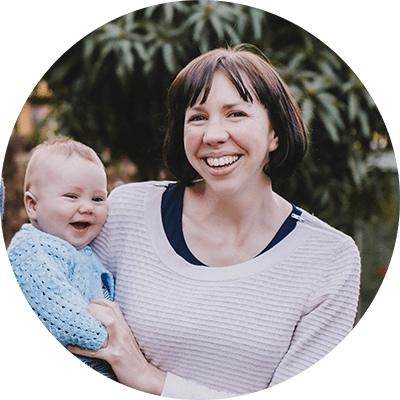 Written By: KATIE STOKES
Founder & Editor
After working in print and online media for more than a decade, Katie launched Playing in Puddles in 2017. A mum of two young boys and local of the Central Coast, Katie loves discovering and sharing all that's happening in our region.
---