Have you visited the Kurraba Oval Park? This shiny park, completed at the end of June 2017, has been described as a "district play space" by Council, which sounds very fancy and basically means it's pretty damn great.
There are a few reasons why we rate this park and recommend you come for a play. It's neatly compact and all areas are visible, so parents can supervise children easily without running here, there and everywhere. There's a basketball court to keep older kids smiling. There's a picnic table covered by a large awning, so people can enjoy a snack and escape the sun. The ground cover is predominantly soft-fall rubber, so your kids won't get filthy knees and mulch in their sandals. High five Central Coast Council.
Young tots will love the:
Double slippery dip for toddlers.
Steering wheels for wannabee rally-car drivers and pirates.
Primary-coloured window that tots love looking through.
Bike/scooter path.
See-saw.
"We Make Sound" spinning blocks in the natural play zone.
Older kids will have fun on the:
Hopscotch
Multiple climbing walls made from rope ladders and bouldering holds.
Basketball hoop and mini court space.
Tall wiggly slippery dip.
And everyone can enjoy the:
Group swing.
Standard and bucket seat swings.
The "Expession Swing" – one of those face-to-face adult-child swings which, personally, we just love.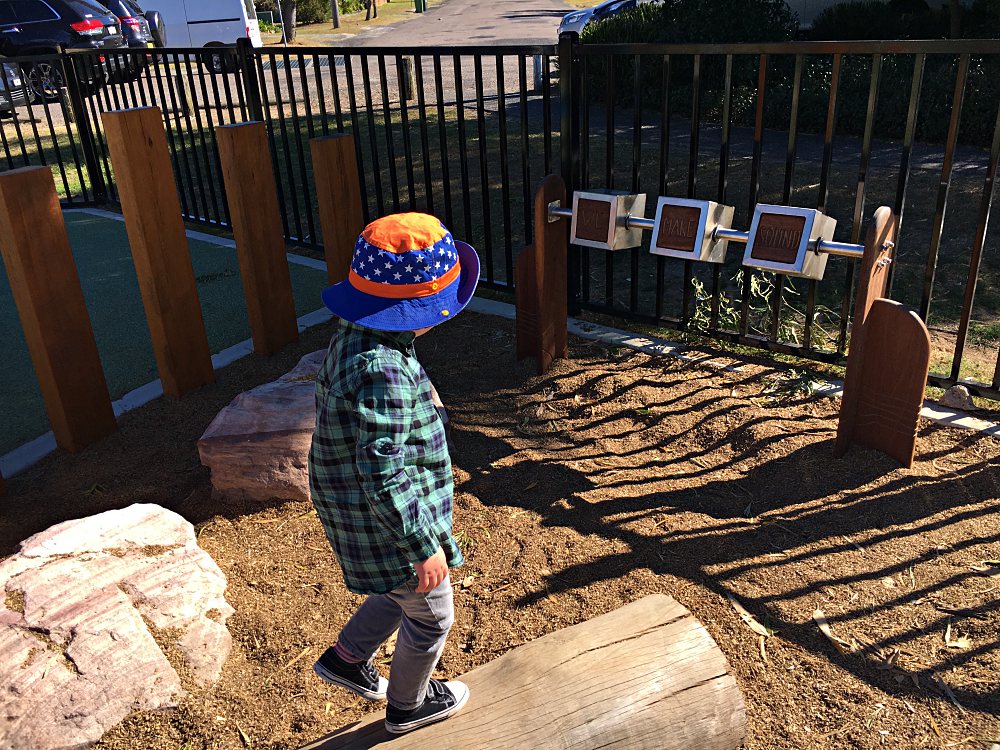 Sat in the shade of nearby trees and resembling the "Diary of a Wombat" protagonist is a sculpture just begging to be climbed up, sat on and pet. Local Wyong Creek sculptor Col Henry created this friendly wombat out of stainless steel and using a special technique he employs that makes the steel rust. Being that the local soccer team are "The Wombats", this little dude makes a very fitting mascot for the area.
Kurraba Oval Playground, Berkeley Vale
Ages: There's something for everyone at this park.
Fenced: Partly. It's fenced along Kareelah Avenue car park, but open to the oval. We felt our kids were quite safe in the space.
Facilities: A single picnic table is located under a large pergola. Toilets are located about 20 metres from the park. Shade cloths were installed over the play areas in early 2020 (after we took the images shown above).
Parking: Two car parks: one on Kurraba Parade and one on Kareelah Avenue (this car park is for the use of teachers of the nearby preschool Monday-Friday 8am-4pm).
Location: Kurraba Oval, Berkeley Vale. (The park is located at the end of Kareelah Avenue.)
Looking for more parks nearby? Why not take a ride around Tuggerah Lake where you'll find the Tuggerah Lake Cycleway Playground at Long Jetty just begging for a visit!
Header Image ©Playing in Puddles
---
This park review – first published in 2018 – is regularly updated as equipment and facilities are modified. If you've visited this park and something has changed, please do let us know by emailing admin@playinginpuddles.com.au.
---
---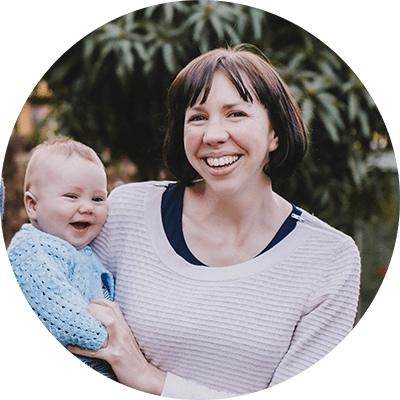 Written By: KATIE STOKES
Founder & Editor
After working in print and online media for more than a decade, Katie launched Playing in Puddles in 2017. A mum of two young boys and local of the Central Coast, Katie loves discovering and sharing all that's happening in our region.
---
Save
Save
Save
Save
Save