It's been lovely to see our communities coming up with creative new ways to connect our kids during lockdown. In 2020 we saw rainbow artworks pasted to doors, chalk games painted on driveways, and teddy bears perched on window sills across our suburbs. This time it's been decidedly quieter… but some fun new ideas have started over recent weeks, and we're excited to share them with you.
PS. If you've seen other ideas/places, do please share them with us at [email protected] We love seeing your photos too. And please keep checking back – we're getting told about new ones each day, and we promise to keep updating this feature each week.
Spoonville has popped up on the Kincumber-Davistown walk.
A local family created Spoonville in Kincumber after seeing other Spoonvilles in Melbourne. The idea is super cute and simple. Grab a wooden spoon (any spoon from home) and get crafting to create a spoon character. Then, while taking your exercise along this cycleway, add your spoon to the village.
Location: On the Kincumber-Davistown cycle path. About 300m beyond the Broadwater playground.
---
We've heard that Spoonvilles are popping up across the Coast…
Here are some other areas you'll find them. Or, you can scroll down to check out our map and spy a Spoonville or Rockville near you!
Tumbi Umbi
Location: TLS Faith Community, 9 Beckingham Road, Tumbi Umbi.
---
Killarney Vale Pre-School
Location: Killarney Vale Preschool, 50 Adelaide Street, Killarney Vale.
---
Wadalba
Location: Johns Road (10 houses up from the new Wadalba Park), Wadalba.
---
Shelly Beach
Location: Earl Street Reserve, 35W Phillip Street, Shelly Beach.
---
Holgate
Location: 367 Wattle Tree Rd, Holgate.
---
Mardi
Location: 7 Greenwich Place, Mardi.
---
Erina
Location: Erina Leagues Club oval.
---
Bateau Bay
Location: Passage Road, Bateau Bay
---
Chittaway Bay
Location: Aloha Drive, Chittaway Bay
---
Wadalba
Location: Outside the school grounds on the corner of Van Stappen Rd and Orchard Way, Wadalba.
---
Woy Woy Waterfront
Location: Between Bowden Road and Park Road on Woy Woy waterfront.
---
Woy Woy Community Garden
Location: Woy Woy Community Garden, Moana Street, Woy Woy.
---
Wyoming
Location: Jacaranda Family Practice, Renwick Street, Wyoming.
---
Kariong
Location: On the path of Peppermint Park and Langford Drive, Kariong – across from the small creek.
---
Wamberal
Location: Cabarita Street, Wamberal.
---
Forresters Beach
Location: Oceanmist Estate, Mistview Circuit (opposite number 44), Forresters Beach.
---
Avoca
Location: Peel Street, Avoca.
---
Terrigal Public School
Location: Back gate of Terrigal Public School, Ena Street, Terrigal.
---
Woodland Road, Terrigal
Location: Woodland Road, Terrigal
---
We've also heard of more popping up at these locations – if you spot them, we'd love to add your photos to our list!
Narara: Out the front of Narara Valley High School, cnr Fountains Rd & Pandala Road, Narara.
Killarney Vale: Tuggerah Lake Cycleway – located on the Killarney Vale-Tumbi section of the track (in line with 12 Himenoa St Killarney Vale). The closest access is at the end of Adelaide Street and then turn right and head towards Long Jetty).
Forresters Beach: "Spoonville at Forries" is located out the front of Di Matteos cafe at 27 Forresters Beach Rd.
Woy Woy: On the Blackwall Mountain – Woy Woy track.
Green Point Waterfront: Accessible between 20 and 18 Asca Drive.
Parklife Pop-Up Coffee: Rotary Park, Terrigal.
---

Get rockin' to Rockville in Davistown
The rock craze has long been a wonderful way for kids to connect (see below), but a few people have changed it up a little given lockdown. Now, not only can you find hidden rocks across the Central Coast, but you can also find Rockville, a small rock village in Davistown.
Location: cnr Pyang Rd and Morton Cres, Davistown.
---
Here are some more Rockvilles to keep your eye out for:
Erina
Location: Cnr Dakara Ave and Girraween Ave, Erina
---

Rock Painting Hide 'n' Seek
Rock Painting Hide 'n' Seek is a creative activity that all the family can be involved in, and that has been going on for years – not just since COVID-19 emerged. Here's how it works: Paint some rocks and hide them at local parks, on bushwalks and on beaches for others to find. The finder can either keep or re-hide the rocks. It's a beautiful, simple way to spread joy in our community.
There are three Facebook groups you follow to learn more and for updates on where rocks have been hidden across the Coast.
NSW Rocks
Central Coast Rocks
CC Rocks NSW
---
PS. If you've seen other Spoonville's or Rockville's, or other fun ideas like this, do please share them with us at [email protected] We love seeing your photos too.
Use our map to discover a Spoonville or Rockville near your home
---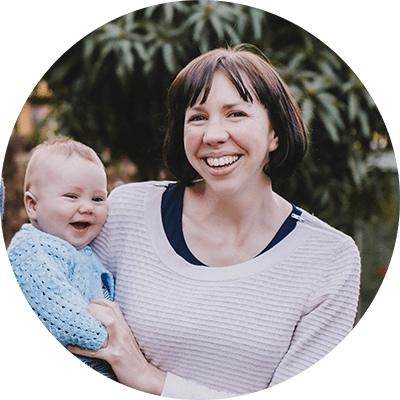 Written By: KATIE STOKES
Founder & Editor
After working in print and online media for more than a decade, Katie launched Playing in Puddles in 2017. A mum of two young boys and local of the Central Coast, Katie loves discovering and sharing all that's happening in our region.
---
---