---
Sept Holidays 2017 ↓
Central Coast families, you're going to need a vacation after you experience all of the fun and adventures on offer these school holidays. There are activities available every single day – many for free – so you don't have to suffer through any "I'm bored" chanting.
We've found outdoor movie screenings, mega dinosaur displays, Taylor Swift tribute shows, live "Troll" performances, discos, bingo, trivia nights and science workshops. We know you're going to have a blast!
1. Kids Movie Nights
Free movie nights at The Doylo. All kids receive a slushy and a bag of popcorn.
Tuesday 26th September: "Boss Baby".
Tuesday 3rd October: "The Guardians of Oz".
---
2. Kiddies Kars Display at Gosford Classic Car Museum
The stars of "Cars 3" are making a special appearance at the Gosford Classic Car Museum these school holidays. Little rev-heads will be beyond star-struck when they come face to face with their favourite wheels.
The museum is open 9am-5pm Wednesday-Sunday plus the Monday of the long weekend. Adults $20; children 4-14, $12; under 4, FREE!
---
WIN: Have you entered our competitions?
We have Taronga Zoo passes up for grabs, 2 terms of kids music classes, Wiggles move tickets and more… click here for your chance to WIN!   
---
3. Disco fever
Disco at Gosford Sailing Club | 25 September Click here
Minions Kid Disco at Halekulani Bowling Club | 27 September Click here
Kids Disco at Davistown RSL | 6 October Click here
---
4. Shake it off
Taylor Swift and Justin Bieber are hitting Gosford RSL! Well, not really, but their look-a-like/sing-a-likes are, and you're invited to join in the fun at this special tribute show.
3 October at Gosford RSL.
---
5. The Entrance Waterfront
Bring the kids down to The Entrance Waterfront Plaza these school holidays for loads of fun FREE activities. There's something new to do each weekday from 10am-1pm, courtesy of Central Coast Council.
Monday 25 – Pop Up City, Wannabees
Tuesday 26 – Pop Up City, Wannabees
Wednesday 27 – Lego Activity, Bricks 4 Kidz
Thursday 28 (Memorial Park) – DreamWorks Trolls. Shows 11am and 1pm. Meet & Greet 12pm
Friday 29 – Petting Zoo, Radley's
Monday 2 – Lego Activity, Bricks 4 Kidz
Tuesday 3 – Science Show, Rock Sloth
Wednesday 4 – Roving Magician, Jo Jo's Party Hire
Thursday 5 (Memorial Park) – Monster Bubbles, Bubbly Life
Friday 6 – Petting Zoo, Radley's
---
 6. Mega Creatures at Hunter Valley Gardens
Venture into a world of Mega Creatures and exciting rides at Hunter Valley Gardens these school holidays! Explore the gardens and discover more than 40 giant Dragons, Dinosaurs and Mega Bugs. There are lots of rides too (for a little extra $).
Every day of the holidays.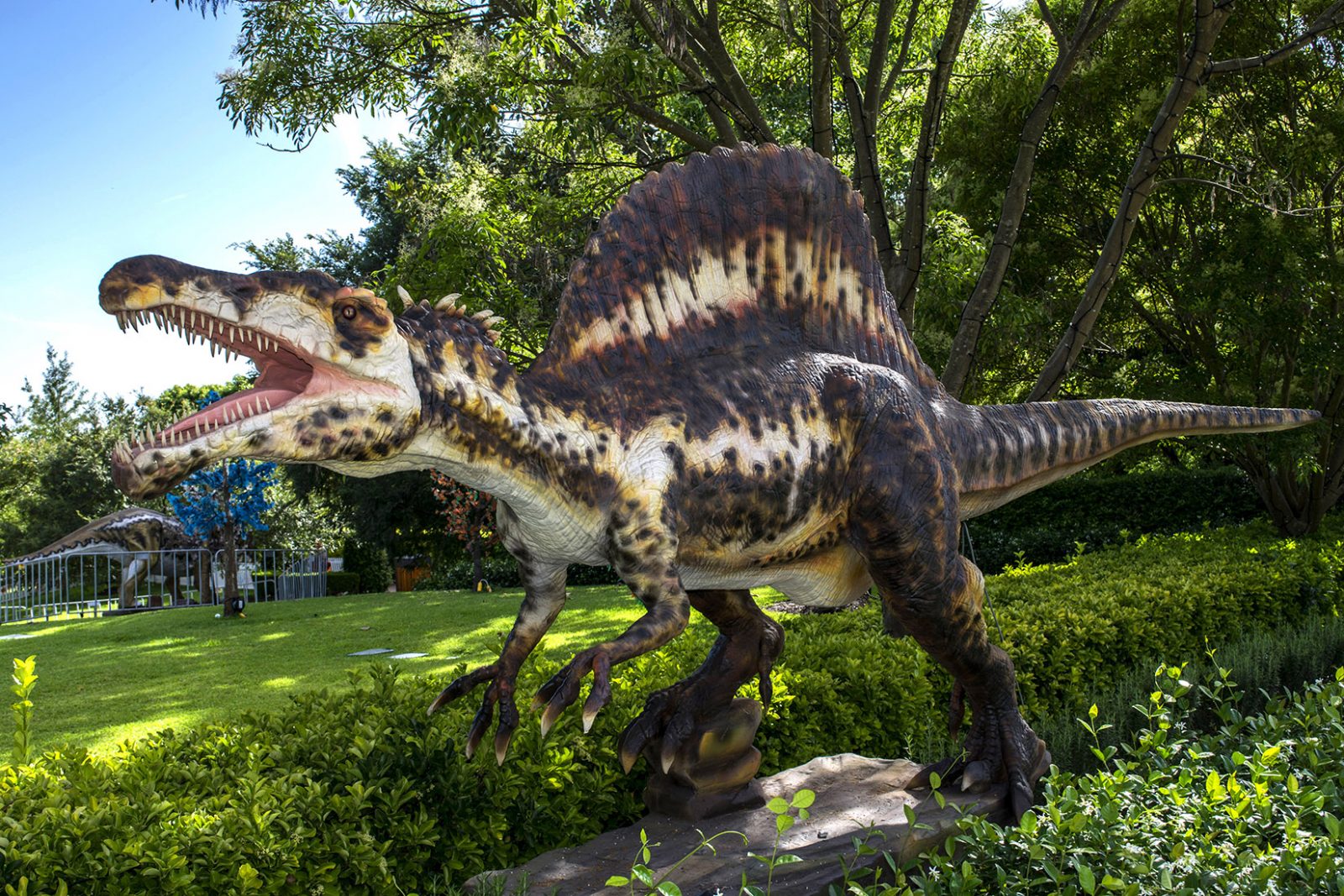 ---
7. Kids bingo at Gosford RSL
Enjoy 10 games of kids bingo at Gosford RSL. Each child gets an activity bag, marker & lucky door ticket for just $7.
When: 26 September, 28 September and 5 October.
Click here for more details.
---
8. Once Upon a Time
All fairies, elves, gnomes and goblins are invited to hear the tale of "The Magic Wings" and other enchanted stories under the beautiful trees in the Wyrrabalong Reserve above Bateau Bay Beach.
Hear about the golden key and other treasured tales under the gorgeous fig trees at Heazlett Park, Avoca Lagoon Foreshore.
---
9. Outdoor Cinema
Everglades Country Club at Woy Woy is hosting a FREE open-air cinema screening of "Trolls" on 6 October.
---
10. Toil and trouble
Muggles, witches, wizards, and house elves are all invited to attend the Halekulani Bowling Club's Harry Potter Trivia Night!
28 September.
---
11. Get to the lab
Science that Rocks! Make slime, create your own Jelly Baff and lots of other fun (and slightly messy) things! Plus sweet treats and balloon twisting.
27 September at Club Toukley RSL.
---
12. Sing it
"Shake it off" at the Taylor Swift and Katy Perry Tribute Show | 27 September at The Doylo.
---
13. Hocus Pocus
Be amazed, thrilled and entertained at the "Circus, Magic and Mayhem Show" at Club Toukley RSL.
4 October.
---
14. Kidtopia Festival
Kidtopia Festival promises to be the best of the fests for kids these holidays, and right now tickets are selling at 50% off. For three days Kidtopia will host a silent disco, a circus school, live-theatre shows, live music, craft activities, cooking classes, an open-air cinema, rides, a petting zoo… if you can imagine it, they'll have it.
October 6-8.
Click here for all details.
---
15. Hunter Valley Night Glow
A family friendly food and wine market, live musical performances, face painting, a mini balloon flight display and the Night Glow, where nine hot air balloons will light up the night sky, all choreographed to music. The evening will end with a fireworks display over Roche Estate. This is part of the Hunter Valley Balloon Aloft Weekend.

September 30.
---
16. Lah Lah's Big Live Band Meets the Orchestra
Stripy-socked singing sensation Lah-Lah and her Big Live Band are sure to get the whole family up singing and dancing when they join forces with the Sydney Youth Orchestra in this very special concert for the Sydney Fringe Festival.
September 30.
---
17. Erth's Prehistoric Aquarium, The Opera House
Adventure to the bottom of the sea and unlock some of nature's greatest mysteries in this interactive theatrical experience. Kids will get up close and personal with an array of lifelike puppets of aquatic creatures and critters from bygone eras in this fun and educational performance. Appropriate for children 5+.
When: From 23 September – 8 October (multiple shows a day).
Click here to buy tickets.
---
18. Play School Live in Concert
Big Ted, Jemima and Humpty are jumping out of the TV and onto a stage near you to present Play School Live In Concert: The Prince of Bears. There will be plenty of singing, game playing and stories read by two of your favourite Play School presenters, and of course, all of their supporting characters. This show is sure to delight and captivate little fans.
5 October at Central Coast Grammar School PAC, Erina Heights.
Click here to buy tickets
---
19. Frank Woodley, Noodlenut
Prepare yourself for absolute nonsense and silly shenanigans in Frank Woodley's first comedy show created especially for kids! He sings songs about sneezing, creates chaotic magic and impersonates animals playing sport. Recommended for children 6+.
When: From 25 September – 8 October (multiple shows a day).
Location: Sydney Opera House.
Click here to buy tickets.
---
20. Wyong Musical Theatre Company presents Chitty Chitty Bang Bang
Chitty Chitty Bang Bang details the fantastic adventures of the out-of-the-ordinary magical car that flies through the air and sails the seas, the eccentric inventor Caractacus Potts and his two children Jemima and Jeremy, alongside Truly Scrumptious and Grandpa Potts, who are all trying to outwit the dastardly Baron Bomburst and the evil Child Catcher.
When: 22-30 September (multiple shows each day).
Location: The Art House, Wyong.
Click here to buy tickets
---
21. Sing with Moana at Event Cinemas Tuggerah
Dressing up is encouraged and singing along is an absolute must at Disney's fun Sing-along screenings. The first one of the season is "Moana".
When: 7-8 October.
---
22. Are you getting sleepy?
You'll find hypnosis and magic on stage at Club Toukley RSL these holidays. It's sure to make you laugh and scratch your head with curiosity.
7 October
---
23. Lions and tigers and bears, oh my!
Walk with monkeys, get within inches of a tiger and meet a baby elephant at Taronga these school holidays. There have been lots of changes at the zoo this year.
Playing in Puddles visited: click here to read about all that's NEW.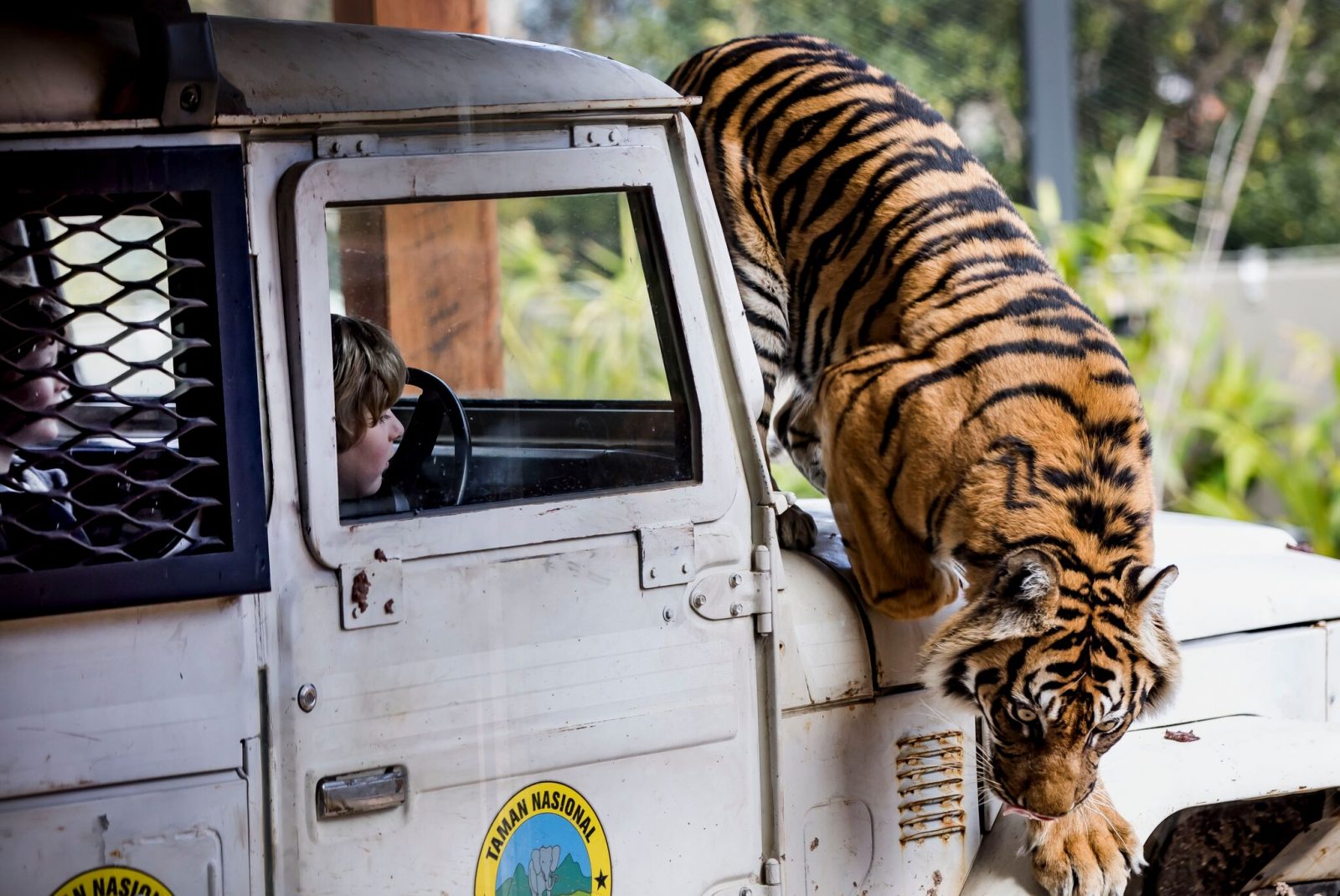 ---
Want more?
Check out our picks of the local parks: we've found the Coast's BEST park + the one with the LONGEST slippery dip.
The Coast has loads of awesome local attractions: everything from plaster painting at the Art Barn to the Marine Discovery Centre. They're all open these school holidays. Click here to read all about them.
Looking for indoor play areas? We have you covered.
Save
Save
Save
Save
Save
Save
Save
Save
Save
Save
Save
Save
Save
Save
Save
Save
Save
Save
Save