Bateau Bay Mini Park was given an upgrade in January 2019. The existing play space was replaced with new equipment, including a basket swing, stepping poles and climbing elements.
Nestled among the trees, the mini-park is the perfect spot for families to while away a few hours. On one side sits the play equipment and on the other is wide open space for kids to run around or kick a ball.
The play structure offers lots to climb – a rope structure, two bouldering walls, a climbing wall and stairs. It also boasts a double slide, a chain bridge and sliding poles.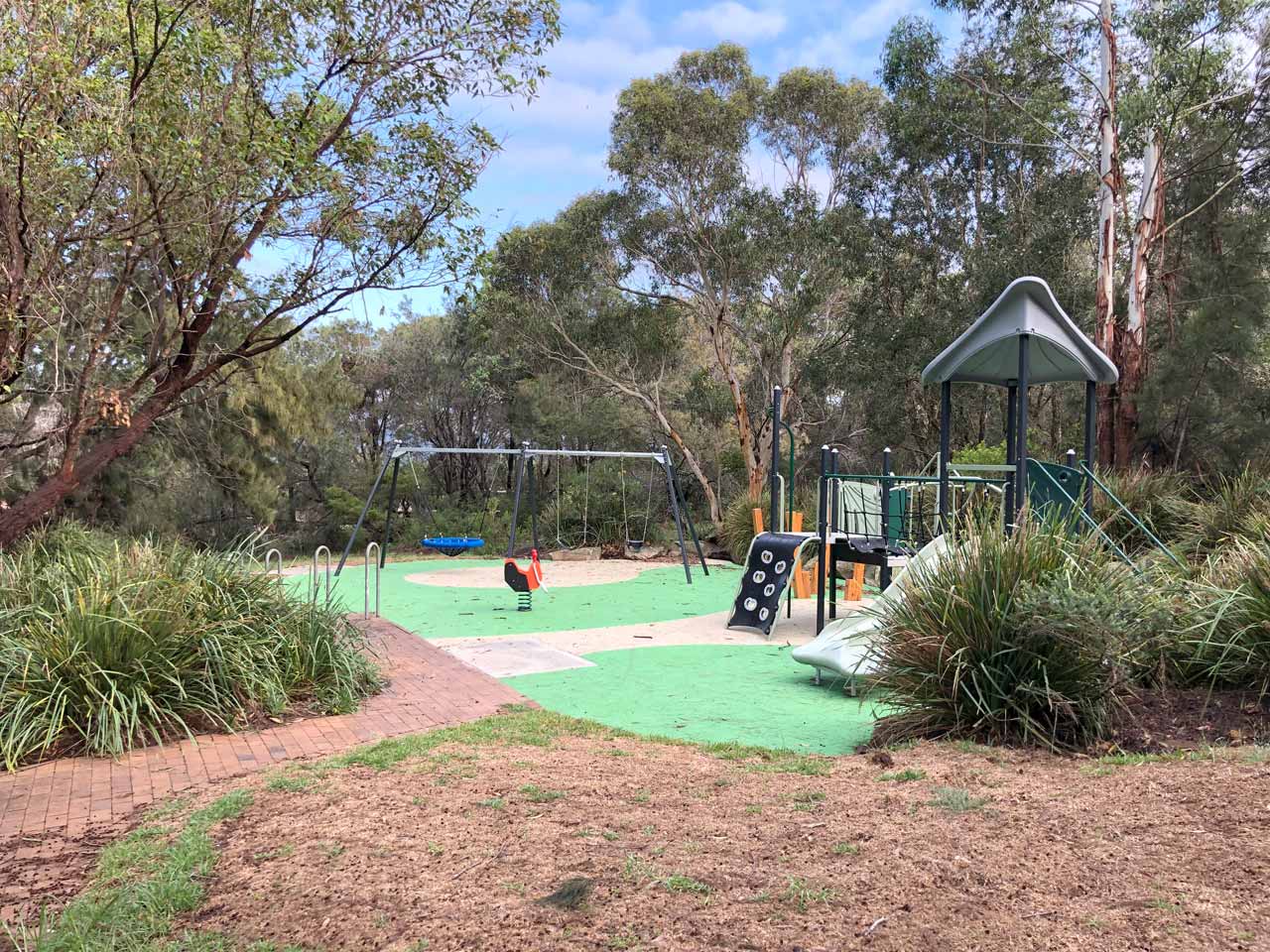 Next to the play structure is a swing set (with a bucket baby swing and a regular swing), plus the newly added basket swing. There's also a fun spring rider, and stepping poles that will tire out your little monkeys.
Bateau Bay Mini Park
Age group: The playground equipment is best suited to children aged 2-7.
Fencing: The park is fenced along one side but there is no fencing along Anglers Drive or Cresthaven Avenue. The play equipment is set back from both roads, however.
Facilities: Bike racks. Trees will shade the playground at times throughout the day. The ground cover under the play equipment is soft-fall rubber.
Toilets: None. Cresthaven Shopping Centre is a five-minute walk from the Cresthaven Avenue park entrance.
Parking: Free street parking.
Location: Accessible through a pathway at the end of Anglers Drive, Bateau Bay (next to number 35). The mini park is also accessible from Cresthaven Avenue (opposite number 139).
Looking for other fun parks in Bateau Bay? Check out Bato Yard Skate Park – it comes with bonus parkour equipment and a basketball court!
Header Image ©Playing in Puddles
This park review – first published in January 2019 – is regularly updated as equipment and facilities are modified. If you've visited this park and something has changed, please do let us know by emailing [email protected].