There's a reason Bateau Bay Skate Park (Bato Yard to locals) is known as one of the top skateparks in the country. A whopping $2.25 million was spent on decking out this park with absolutely everything a skateboarder could want or need.
The skate park is diverse and has a mix of facilities for street and transition skateboarding, as well as a small flow bowl. Its key attraction is the super impressive 3.6m bowl that even holds international competitions.
There's also parkour equipment, a basketball court and a bike path to enjoy, plus plenty of places to sit and soak up all the action.
Check out the signs around the park that lay down some guidelines for use – this is a great way to teach kids about skate park etiquette (and it'll keep them safe around older skateboarders and riders).
Bato Yard even boasts easy access to Bateau Bay Square via a pedestrian tunnel. We recommend Espresso Warriors, opposite Aldi, for coffee.
While you're in the area, be sure to check out the playgrounds – Bateau Bay Community Hall Playground for toddlers and Bateau Bay Mini Park for ages 2-7.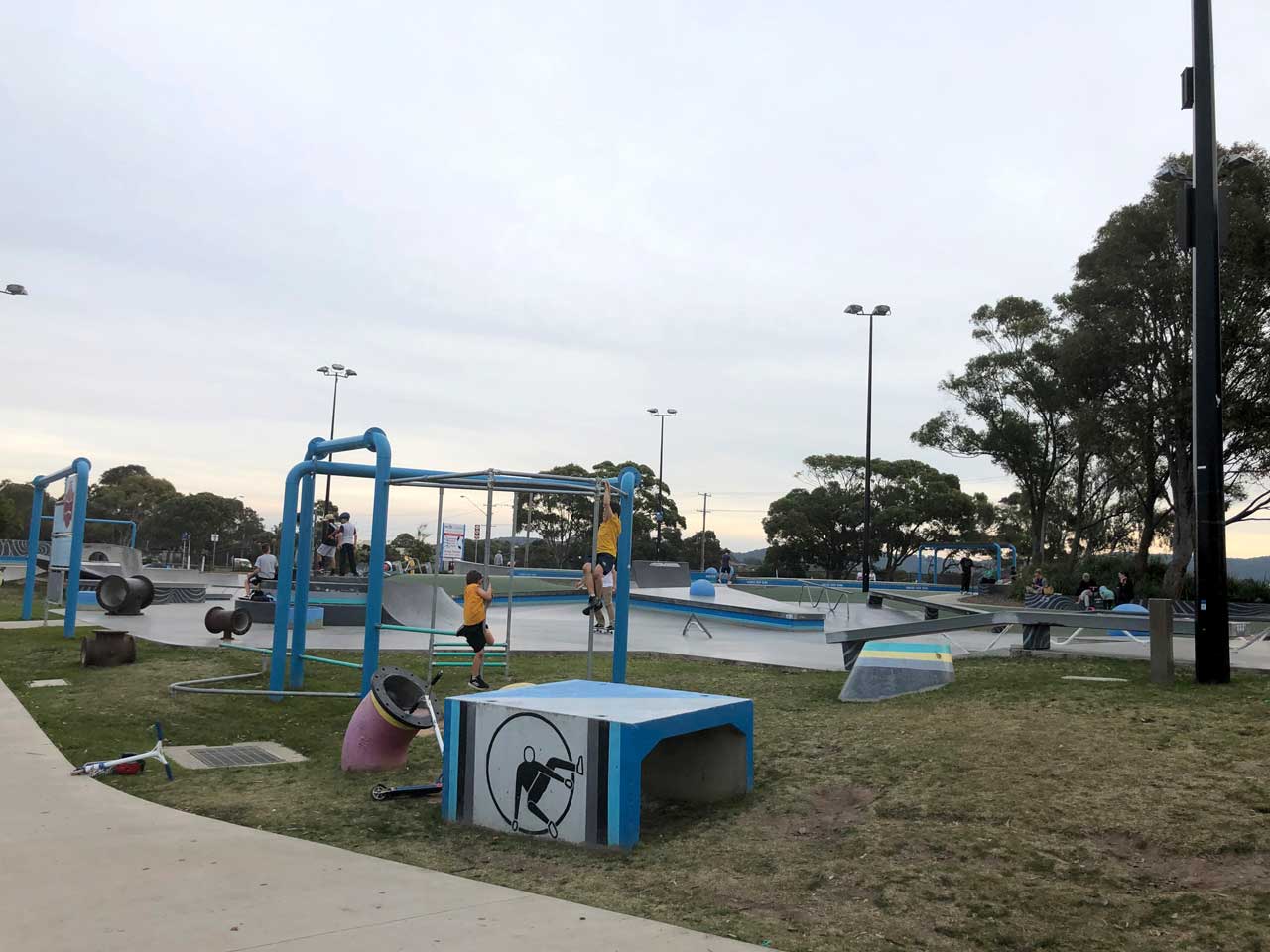 Bateau Bay Skate Park (Bato Yard)
Age group: All ages. It is most popular with tweens and teens.
Facilities: Bike racks, bubblers.
Toilets: There are public toilets within the park.
Parking: There are two carparks either side of Bato Yard that offer free parking.
Location: 460 The Entrance Rd, Bateau Bay (opposite Bateau Bay Square)