Imagine a ginormous inflatable water slide two-storeys high! Now add two wading pools the size of basketball courts, a huge zorb ball that you can run hamster-style inside, multiple slippery dips, ride-on paddle boats AND a second huge inflatable water slide! This is Waterworld Central: the Central Coast's "coolest" activity to hit up this summer!
This exciting, inflatable water slide park opens on the Central Coast on the 27th December and it'll be here – in Doyalson – for just four weeks! Playing in Puddles visited Waterworld Central earlier this year, and we all had a ball.


You don't have to travel to Sydney!
One of the mega benefits of this theme park popping up on the Coast is that you don't have to travel to Sydney to enjoy the thrills and spills of a water park. With Waterworld Central right here on our doorstep, you can slip, slide and splash your way through the heat this Summer without the pain (and expense) of a lengthy car trip. And that in our books is absolute gold.

Parents, You Get To Do It Too!
One of the best bits about this attraction is that the whole family can have a go at Waterworld Central. There are so many activities where parents are relegated to the sideline – to sit in the steaming sun and observe. So we get so excited when we find an activity where we, the adults, can throw on our cossies and dive in for a splash too. Mums and dads, at Waterworld Central – if you're game and up for it – you too can experience the thrill of the giant wave slide and the whacky fun of the zorb balls.
Not every slide and inflatable is open to everyone – there are weight and age restrictions on some – but there's enough here to get everyone smiling, splashing and duck diving til all toes and fingers are well and truly wrinkled. This activity encourages adults to play, climb, bounce, slide, and have a heap of giggles with your kids. When we visited, we saw lots of smiling faces and fun happening within family groups, which was lovely to see.

Ride the GIANT Wave Slide!
Daredevils will likely head straight for the park's enormous Wave Slide – it's tall and imposing and just begging to be slid down. Be sure to opt for a hose down at the top of the slide to give you maximum slipperiness and speed on your descent. There's guaranteed to be high fives all round if you can get to the top of the second wave.
There's also the 'Dino Slide', which our boys gravitated to time and time again. This slide is slightly smaller than the Wave Slide, so it's open to daredevil under-fives as well.
Have a go in the zorb ball
This was our first time in a zorb ball, and it was pretty fun to experience. You can treat it like a giant sun-baking bed and float about in it for a while, or do the full-throttle hamster-style run. If you opt for the latter, it's an awesome workout for your thighs. Plus, it will definitely give you an appreciation for how much energy and stamina your kids have.

The Dino Wading Pool
The Dino Wading pool is a great space for families with younger tots. The Mini Paddle Boats are a heap of fun and can be operated easily by kids on their own as young as three. There are two mini slides and water pistols for family attacks.

The Snow World Pool
The Snow World Pool is surrounded by a mini inflatable course that kids can race around – it includes a mini slide, walls to climb up, and tunnels to crawl through. It's fun for little ones and a mini racecourse for kids who love to challenge themselves to see how fast they can complete the course.
Dry Inflatable
When you need a break from the wet, there's even a dry inflatable for kids to have fun on.
Waterworld Central at Doyalson
When: Open daily between 27 December 2021 – Wednesday 26 January 2022 (10am – 4pm). Closed New Years Day.
Age group: All ages. Please be aware that there are some ride restrictions based on weight/age – see below.
How does it work? Sessions run for two hours. Check their website for session times. It's recommended that you pre-purchase your tickets online in advance, but if they're not at capacity you can purchase tickets at the gate on the day. All slides have age, height, and weight restrictions: The zorb balls can be used by people under 70Kg; the Wave Slide is for people 5 years and over who have purchased an Extreme Splash 'n' Slide pass. Adults cannot go on the inflatable elements of the wading pools. Check slide restrictions before purchasing tickets.
Kids under 4: A child 4 years and under must have 1 adult supervisor in the pools at all times, the child must have a ticket and the adult must have either an Extreme Splash 'n' Slide wristband or can supervise and not use Thrill Slides by just getting the Entry Pass.
Weather: In the event of bad weather, please check social media by 9am for updates, otherwise call 0409 912 343 to check if park is operational.
Entry Cost: Little Dip Slip N' Slide (2-16 yrs) 2-hour pass (excludes Thrill slides) $25 | Extreme Splash n' Slide (5yrs – Adult & 110+cm) 2-hour pass (includes Thrill slides) $35 | Spectator only pass $5.
Where: Doyalson RSL, Pacific Highway, Doyalson.
Contact: www.waterworldcentral.com.au
---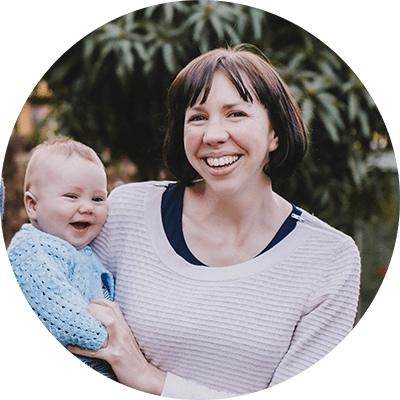 Written By: KATIE STOKES
Founder & Editor
After working in print and online media for more than a decade, Katie launched Playing in Puddles in 2017. A mum of two young boys and local of the Central Coast, Katie loves discovering and sharing all that's happening in our region.
---
---