Have friends visiting and want to show them what the Central Coast is all about? Take them to the Ettalong Foreshore, and they'll likely be calling local real estate agents before they leave. This area is beautiful and it ticks so many of our wish lists for a family day out.
It has two parks – one aimed at young tots and a second that'll excite older kids. It has a kiosk with under-cover seating for days when the wind picks up or rain turns it on. It has a beach with no waves, so little ones can create sandcastles and enjoy a salty dip without being pummeled by shore dumpers. It has public toilets, picnic tables, barbecues, and a bike/scooter/stroller path. And did we mention the view? Wow! That view! Boats bobbing on the water, the Bouddi National Park across the way and Lion Island in the distance.
The younger tots park has a merry go round, slide, see-saw, small bridge, and keyboard. It's semi-fenced to prevent direct bolts to the road, but you'll have to stay vigilant if you have a wanderer. The ground is covered in soft-fall rubber: whoop whoop, hooray for no dirty mulch or sand! The toilets are located nearby, as are barbecue facilities, and, here's the best part, it's conveniently located right next to The Box on the Water Restaurant.
The Box on the Water Restaurant serves the likes of seared scallops, duck confit, and fennel braised pork. In other words, it's a little bit spesh and probably somewhere you'll want to bring the kids when they're on their best behaviour. But children are very welcome here, and while the kids' menu is limited (fish n chips or chicken tenders) it'll keep them and you happy, as ice-cream and a drink are included for just $14.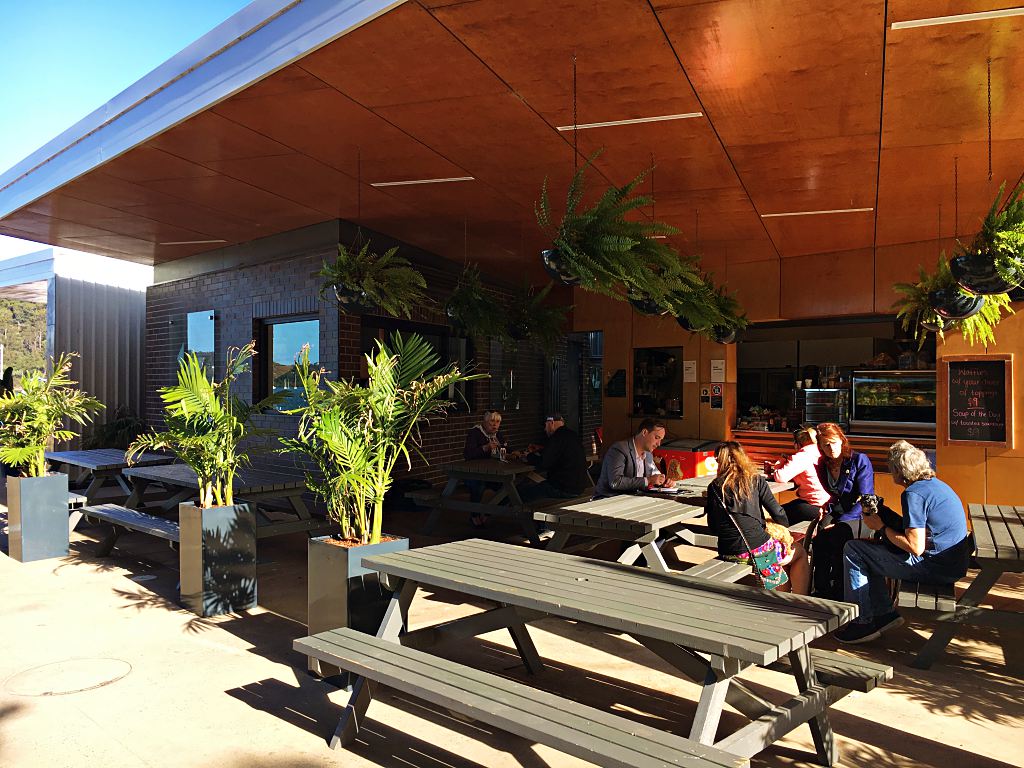 The attached kiosk, though, is where we think most families will be heading. It has under-cover seating for those days when it's nippy or rainy or ridiculously hot, but we recommend you sit at the park or beach – that's really why you're here right?
The kiosk serves Fat Poppy coffee, T2 tea, Noah's juices, prosecco, and Corona! Chicken Caesar sandwiches, Angus beef burgers and Moroccan chickpea salad makes the lunch menu, while croissants and egg and bacon rolls do the trick for breakfast. And, for best-behaved children, Adri's gingerbread makes for a fun special treat.
Just a short stroll along the foreshore is a second park that will entertain older kids with its group swing and large spinning top.
If you feel like a walk or cycle and have a child who's up to the challenge we highly recommend you follow the boardwalk from here to Umina's Peninsula Recreation Precinct. It's an easy, level 7.5km round-trip and takes in some beautiful scenery. It's a good one for mums looking for a pram walk too.
The Ettalong Beach Waterfront Reserve and Playground
Ages: There is something here for all ages.
Fenced: No.
Shade: A shadecloth covers the younger kids playground, but there's nothing on the older kids one.
Facilities: BBQ, picnic tables, bike/scooter path, toilets, water station.
Food: Outside The Box Café and Garden Bar (the kiosk) is open daily from 7am-4pm. Phone: 024339 3369.
Parking: Lots of street parking, but on particularly gorgeous weekends it can be tricky to find a spot.
Location: The Esplanade, Ettalong Beach Waterfront Reserve.
Looking for other playgrounds nearby? Take a short trip along the boardwalk to Umina and visit WL Lloyd Park – it's got great ocean views and refreshments at the Ocean Beach Surf Club.
Header Image ©Playing in Puddles
This park review – first published in August 2017 – is regularly updated as equipment and facilities are modified. If you've visited this park and something has changed, please do let us know by emailing [email protected] 
---
---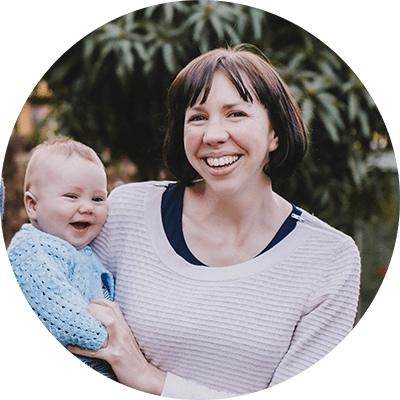 Written By: KATIE STOKES
Founder & Editor
After working in print and online media for more than a decade, Katie launched Playing in Puddles in 2017. A mum of two young boys and local of the Central Coast, Katie loves discovering and sharing all that's happening in our region.
---