Cancer sux!
I bet every single one of you knows someone on the Central Coast who has been through cancer, who is currently experiencing cancer, or who has, very sadly, died from cancer. And that's a pretty sad and scary reality.
Cancer sux, and it affects so many Central Coast families! That's why our Playing in Puddles' founder, Katie Stokes, will be dancing on the Laycock stage in "Stars of the Central Coast".
Did you know…
1 in 8 women get breast cancer!
1 in 5 men get prostate cancer!
What's "Stars of the Central Coast"?
It's a stage show! 12 local business owners and local personalities will be dancing on the Laycock Street Stage on 28 May 2021 to raise money for Cancer Council NSW – Central Coast.
Why is Katie and Playing in Puddles getting involved?
Because Cancer affects everyone in the Central Coast community.
We know too many readers who have lost their son, daughter, mother, grandfather, sister or friend to cancer, and we want to do what we can to help in the hope that one day we can give this terrible disease the big heave ho.
We want to raise funds for cancer research, to raise awareness, and to assist the Cancer Council lend support (financial, medical, meals) to Central Coast residents affected by this terrible disease.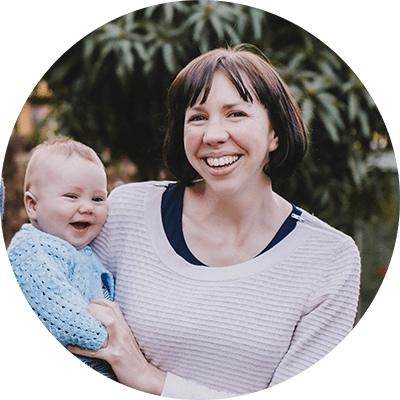 Hi, I'm Katie, Playing in Puddles' Editor
Hi, I'm Katie – a mum to two young boys, wife to a gorgeous hubbie and the editor of Playing in Puddles. You've not really seen "me" a lot, because when I launched Playing in Puddles I decided that I didn't want this platform to be about me; I wanted it to be a space that showcased the Central Coast and all of the incredible small businesses, cafes, event organisers and groups that make this area such a fantastic place for families to live.
But in late 2019 Jaynie from Cancer Council NSW – Central Coast asked me to be a dancer on "Stars of the Central Coast" and I knew that this was a cause worth ditching my gumboots and shyness for – it was time to "come out from under the umbrella" and step onto the stage.
I'm raising funds for all Central Coast Cancer patients, their families and friends. 
Come May 28, when I hit that stage, I will be dancing for my beautiful dad, Ian, who is currently undergoing targeted and hormone therapy for prostate cancer.
Meet my talented dance teacher, Alexa
The gorgeous Alexa from Flex Dance Studios in Erina will be taking me under her wing and we'll be performing a contemporary dance. Alexa and her stars have taken out the titles of the 2017 and 2019 Stars of the Central Coast, so I have big shoes to fill!
Who are the 2021 "Stars"?
None of us are dancers – we're local chefs, doctors, politicians, radio presenters, beauticians! For all of us this a big step out of our comfort zone. We've each been assigned a fabulous local dance teacher who will give us intensive training over 12 weeks and hopefully turn our two-left feet into dainty dancers.
Tickets to "Stars of the Central Coast" is SOLD OUT, but you can still donate to this great cause.
Event Details
| | |
| --- | --- |
| | Laycock Street Theatre, 5 Laycock St, Wyoming NSW 2250 |
| | Friday 28th May 2021 |
| | VIP Event: 6.30PM |
| | Show Starts: 8.00PM |
| | General Admission: $75 Show Only |
| | VIP Tickets: $130 |
VIP Tickets include: Pre-show Vibrant Concepts VIP Event 6.30pm-8pm, canapes, drinks package, VIP gift, live entertainment, premium seating for show, dessert bar during intermission.
Let's beat this thing! Go Get Tested!
Did you know that by the age of 85, 1 in 5 men will get prostate cancer and 1 in 8 women will get breast cancer! Not to mention all of the other terrible cancers that locals are diagnosed with every day. Let's just let those numbers really sink in.
Those stats are terrible, BUT we're not helpless – there are things we can do to change these statistics.
The first step we'd love all of our readers to do is to "Get Aware and Get Tested". A simple, early-detection test can make a huge difference in the outcome of your cancer. It can literally be the difference between life and death.
Guys, get your PSA checked (for prostate cancer). Girls, get your breasts checked (for breast cancer) and routine cervical screening done (for cervical cancer). Everyone, do the poo swab for bowel cancer (yep, sounds gross, but heck, it's better than chemo) and get your skin checked at a skin clinic or dermatologist (for skin cancers). If something's not quite right, go to your GP and get it checked out – the earlier the better.
All money raised goes towards helping cancer patients right here on the Central Coast.