Looking for ways you can spread some festive love AND support the local community this Christmas? We Care Connect is a Central Coast and Hunter based charity that connects community donations to struggling families all year round. But as you can imagine, Christmas can be a particularly challenging time for many families in need.
That's why we're calling on the generosity of Central Coast locals to come together in supporting We Care Connect so that each struggling family can wake up on Christmas Day with a gift from Santa. Read on to find out how you can help!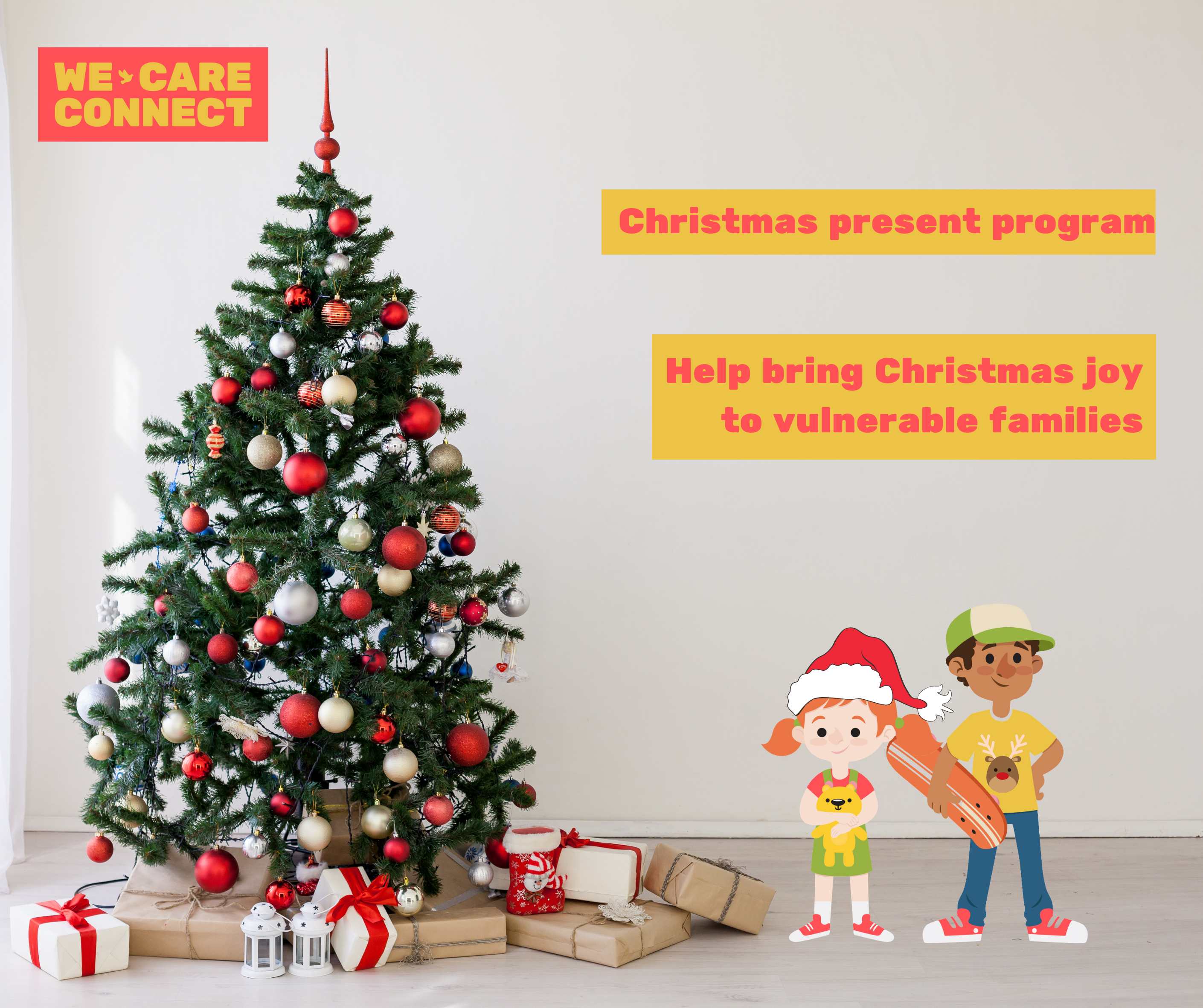 How you can help
We Care Connect have set themselves a goal – they'd like to support 1,000 children with 3,000 gifts this Christmas. That's one large present and two stocking fillers each. And we're pretty sure that with the help of our wonderful readers, they'll be able to smash their target! Here's how you can help:
What can I donate?
We Care Connect are collecting brand-new gifts for girls and boys, aged from newborn to 18 years old, or alternatively, you can donate a gift card.
Where can I drop off my donation?
From the middle of November, you can drop gifts to the Wishing Trees at the following Central Coast locations:
Or, if you'd like to purchase a gift and send it directly, you can send it to: We Care Connect, C/O Wyong Leagues Club, 40 Lake Haven Drive, Kanwal, NSW, 2259.
Please drop off all gift donations before Friday 10th December 2021.
Contact: Email We Care Connect at [email protected].
Website: Visit the We Care Connect website to find out more about this wonderful charity or to learn how you can volunteer.
Header Image: We Care Connect

---