Looking for ways you can spread some festive love AND support the local community this Christmas? We Care Connect is a Central Coast- and Hunter-based charity that connects community donations to struggling families all year round. But as you can imagine, Christmas can be a particularly challenging time for many families in need.
That's why we're calling on the generosity of Central Coast locals to come together in supporting We Care Connect so that each struggling family can wake up on Christmas Day with a gift from Santa. Read on to find out how you can help!

How you can help
We Care Connect has set a goal: they'd like to support 2,000 children with 12,000 gifts this Christmas. That's one large present, two smaller gifts, and two stocking fillers each. And we're pretty sure that with the help of our wonderful readers, they'll be able to smash their target!
Caseworkers frequently tell We Care Connect that these gifts are the only gifts that these children receives for Christmas. The children they are supporting often don't have extended family networks so there's no extra gifts from grandma or from an aunty or uncle, so the packs provided to these kids really do spread an enormous amount of Christmas joy throughout the Central Coast and Hunter.
Scroll down to discover how you can help.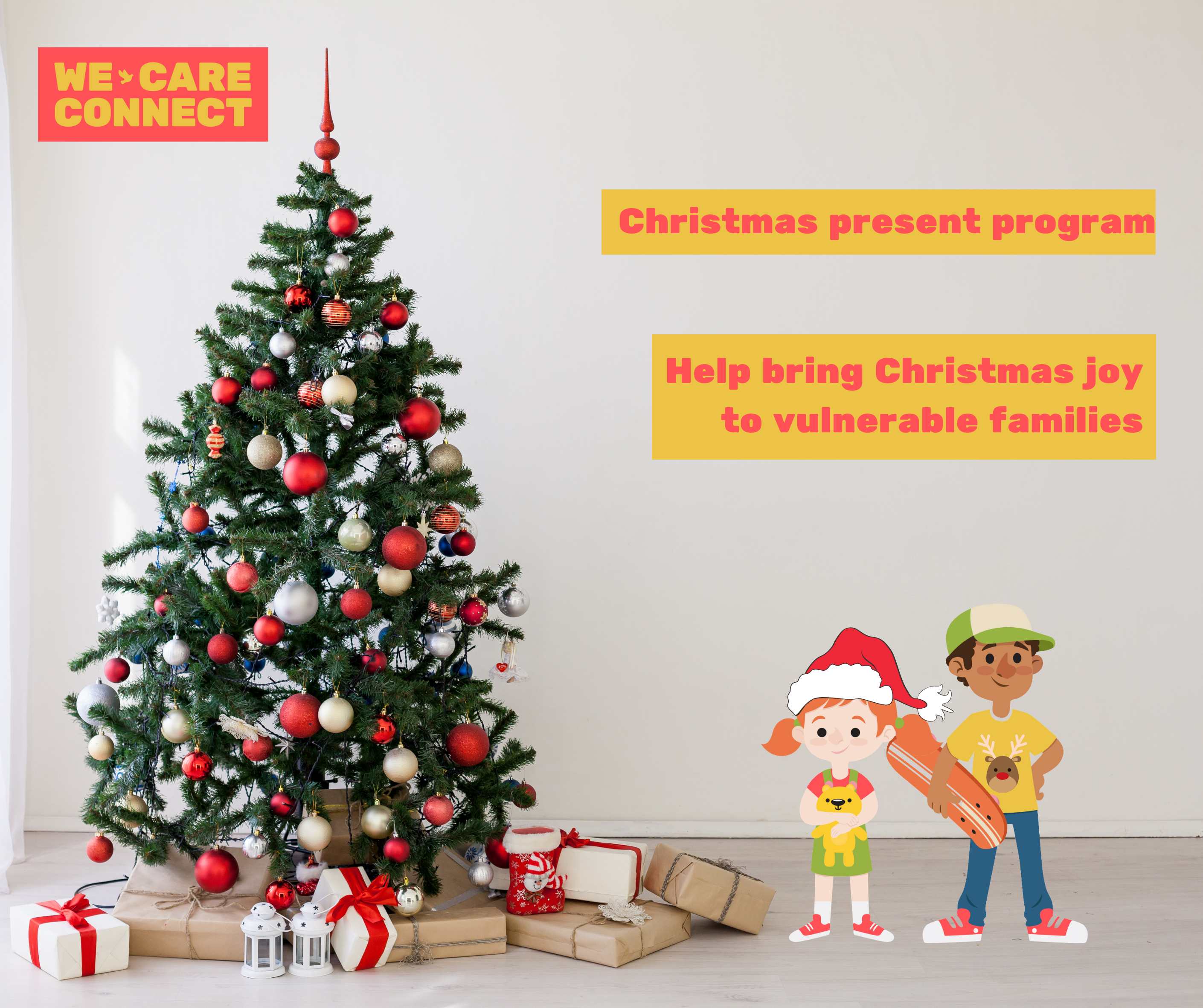 What can I donate?
We Care Connect are collecting gift cards and unwrapped, brand-new gifts for girls and boys, aged from newborn to 18 years old.
Where can I drop off my donation?
You can take your donations at any time of the year to the following locations (check their website for opening hours and contact details):
From the middle of November, you can drop gifts to the Wishing Trees at the following Central Coast locations:
Or, if you'd like to purchase a gift and send it directly, you can send it to: We Care Connect, C/O Wyong Leagues Club, 40 Lake Haven Drive, Kanwal, NSW, 2259.
Please drop off all gift donations before Friday 8th December 2023.

We Care Connect, Central Coast and Hunter
Contact: Email We Care Connect at [email protected].
Website: Visit the We Care Connect website to find out more about this wonderful charity or to learn how you can volunteer.
Header Image: We Care Connect

---
---
Written By: MANDY EKMAN
Content Producer & Social Media Manager
Mandy started her media career at a digital media agency in London, before relocating to Sydney in 2008. Mandy has developed a range of experience across bought, owned, and earned digital media channels and after moving to the Central Coast with her husband and three kids in 2017, is really excited to be part of the Playing in Puddles team.
---
---