Another new playspace has popped up on the northern end of the Coast and is perfect for little adventure seekers. Are you ready to explore South Eastern Park in Gwandalan?
It's located at the corner of Fairwater Drive and Peninsular Drive and is surrounded by natural bushland. This setting has obviously inspired the nature theme of the playground, with raw timber used in the play equipment and native plants and trees scattered throughout the park.
Speaking of play equipment, there's a rock climbing wall, a very impressive cable bridge, a climbing rope net, a large nest swing, a giant tree balance beam and stepping logs. There's also a spring rider car and talk tubes.
There is also a shared pathway leading to a picnic table, which is great if you have a pram and need easy access. It's good for training wheels and kids learning to scoot too. Another awesome feature is the grass area – perfect for running wild and kicking a ball.
While you're there, you'll notice various educational signs around the park. These all have information about protected species in the area. See if you can spot any while you're there for a play!
This playspace is a fun place for a morning playdate or an after-school run around, and will be a favourite with pre-schoolers and early primary school aged kids. And for the grown-ups? Pack yourself a coffee and take a moment relax in the beautiful surrounds.
South Eastern Park, Gwandalan
Facilities: There are bins, bench seats and a picnic table. There are no toilets or drinking fountains.
Fencing: The park is fenced along the road but it does open up at the park entrance. The back of the park has a partial sandstone barrier that is in front of a long driveway. On the other side of the driveway there is full fencing so the kids can't walk off into the bush.
Parking: Street parking is available.
Groundcover: Wood chip and some softfall rubber.
Shade: There are some mature trees nearby, providing shade at certain parts of the day. It is not shady during the middle of the day. Pack your hats and sunscreen for this park.
Age: Older toddlers through to early primary school aged kids will love it here.
Location: Corner of Fairwater Drive and Peninsular Drive, Gwandalan (opposite house number 4).
While you're exploring the north end of the Coast, be sure to check out Lady Laurel Playground in Blue Haven for a quick play after school, and Wyee Point Reserve which boasts two playgrounds for different age groups.
Header image © Lauren Tierney for Playing in Puddles
---
---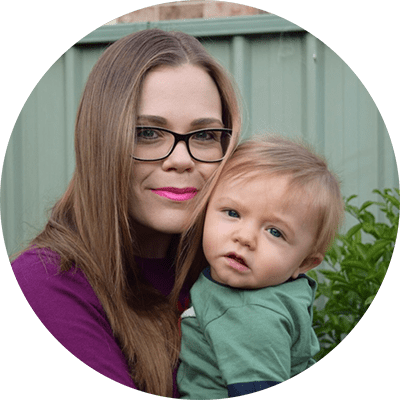 Written By: LOUISE MEERS
Writer
Louise spent a decade in the publishing industry writing for children and was the editor of K-Zone magazine prior to moving to the Central Coast in 2018. These days you'll find her wrangling her toddler at playgrounds all over the Coast, and creating content from a cosy corner in her living room. 
---