Looking for a fun and skill-based activity for your energetic tot? Sign them up to Ready Steady Go Kids – a class specially designed for kids aged 18 months-6 years that introduces your child to 10 different sports! There's no chance of boredom in these classes, as your child will learn a new sport every fortnight. They'll run, jump, crawl through tunnels, kick footballs, bounce basketballs, and bat at cricket balls. It's loads of fun and they'll learn great skills, too.
To stay up to date with location information, class times, and competitions, join the Ready Steady Go Kids Central Coast Facebook group here! They're launching a new comp just this week!
RSGK offer programs according to age group
Ready Steady Go Kids Central Coast offers four programs to kids aged 18 months up to age six. The GET READY toddler program is a 30-minute class and is aimed at children aged 18 months-2.5 years. It's a semi-structured introduction to sports in a fun, exploration-based environment with modified equipment.
Classes for preschoolers and young school-aged children run for 45 minutes and focus on gross motor skills, hand-eye/foot-eye coordination, and balance.
Parents are encouraged to participate in RSGK classes and are guaranteed to love them just as much as the kids!
Active Kids Provider
Ready Steady Go Kids are an Active Kids provider! If your little one is aged 4.5 and will be enrolled to start school next year, you can apply for the Government's 'Active Kids' voucher to receive $100 off the cost of class fees.
Once you have your voucher, you can contact RSGK on 0439 910 467 and they will redeem this against the cost of your child's class.
Get a FREE Trial
Playing in Puddles' readers can get a FREE trial of RSGK across their Central Coast locations (Breakers Indoor Sports Stadium, Terrigal, and Charmy Indoor Sports at Charmhaven). Simply visit their website to book!
Sign me up!
Places for term 4 will be released on Monday 25 October 2021. Click here to sign up online, or for expressions of interest, call Vanessa on 0439 910 467, or join the RSGK Central Coast Facebook group.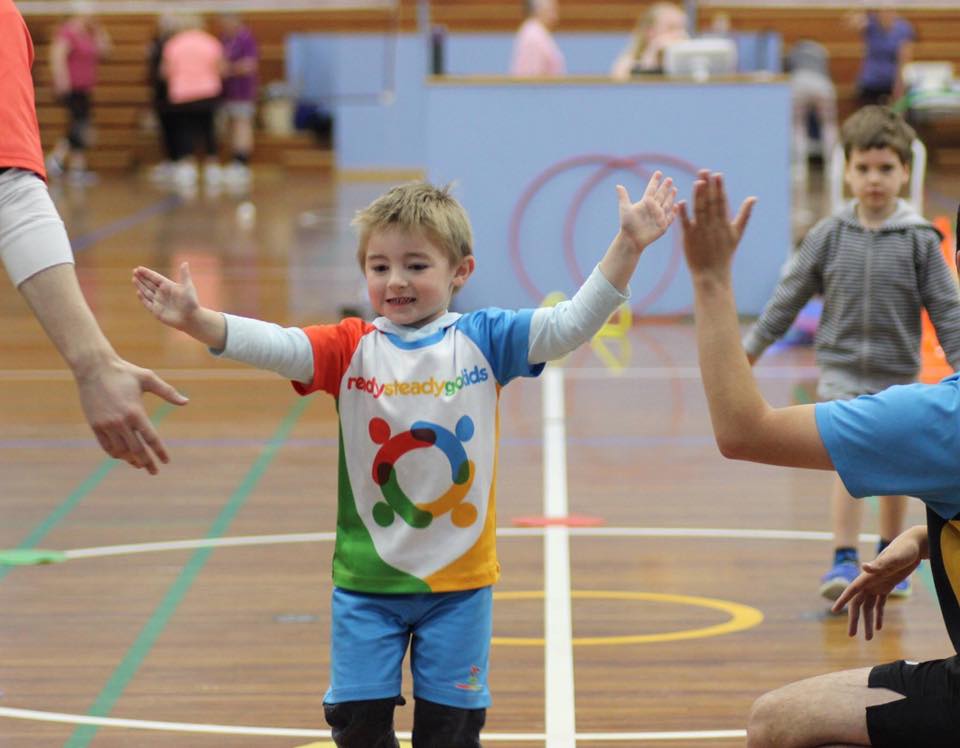 ---
Subscribe to Playing in Puddles' newsletter to be kept in the know on the best of the Coast for kids.
---
Save
Save
Save
Save
Save
Save
Save
Save