This is one of those fabulous parks that has been a bit of a local secret. During school holidays it's busy with bare-foot campers, but mid-week during term time you're likely to get the place all to yourself. Yes, it's located within the camp ground, but it's part of Brisbane Waters National Park and everyone is welcome to use this beautiful space (we rang the camp ground to triple check this point).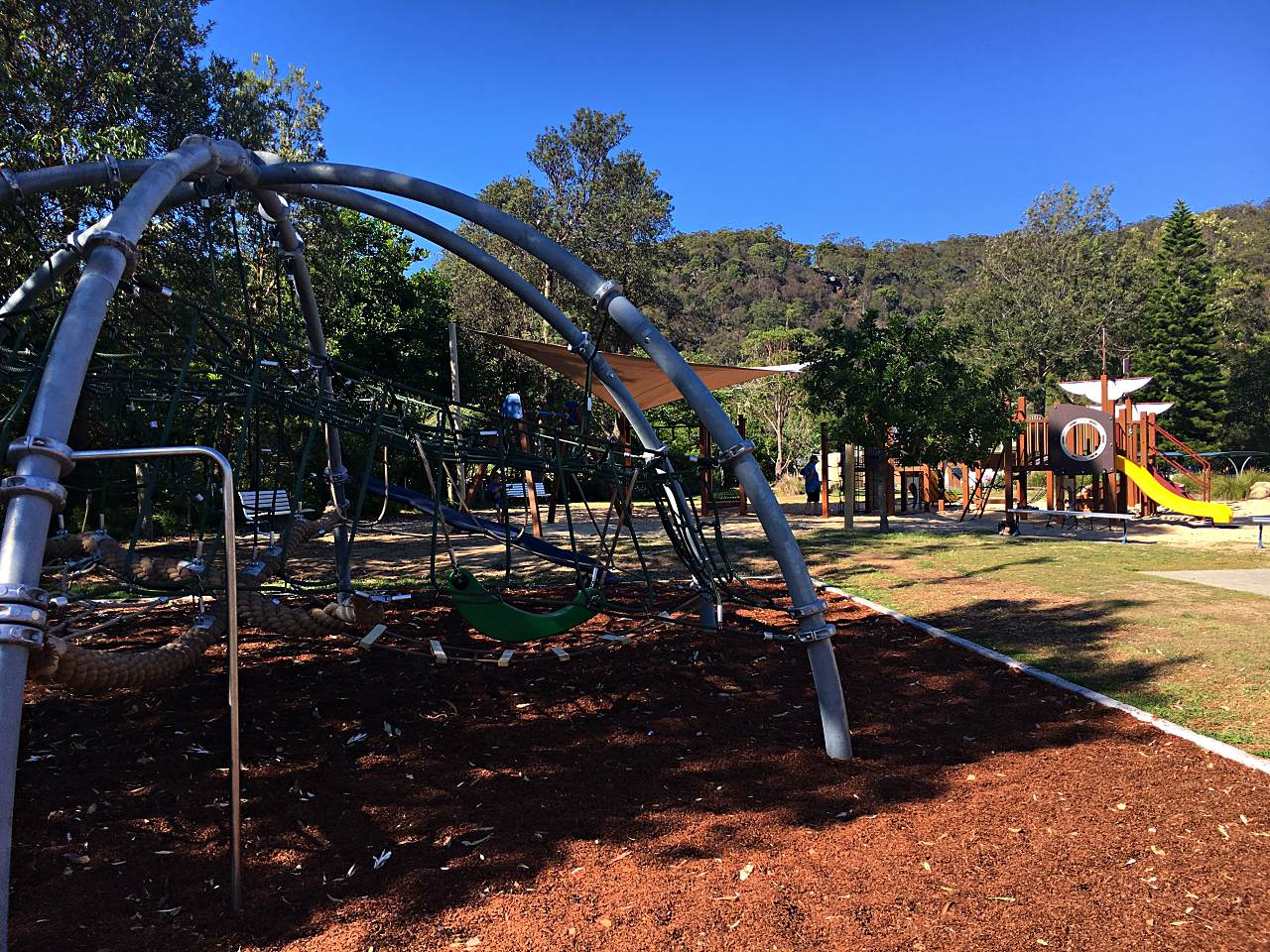 The park isn't fenced, but it's a good distance to the road, and within the camp ground everyone is supposed to drive very slowly. The park is partly shade-clothed and the climbing frame is shaded by the trees in the morning. Young tots will love the wooden pirate ship, swings, slippery dips (there are three!), bridge and sand.
Patonga Camping Ground Playground, Brisbane Water National Park
Ages: Toddlers, preschoolers and primary school kids.
Fenced: No, but set back from the road.
Groundcover: Sand
Toilets: Yes
Other Facilities: BBQs, playground and coffee at the camp ground kiosk (open every day 8am-4pm. The coffee machine is switched off at 3.30pm).
Shade:  Some shading over some play equipment.
Parking: Yes, within the camp ground.
Location: The end of Bay Street, Patonga.
Header Image ©Playing in Puddles