A new water play park at Woy Woy's Peninsula Leisure Centre (PLC) is now open!
Dubbed "Splash Park", this new nautical-themed water play park, complete with tipping buckets and interactive (cause and effect) features, is sure to become a favourite place to visit as the mercury continues to rise.
It's great for toddlers and babies
Splash Park has been designed as a flat space with zero water depth – making this a water play area that is super safe for little ones to totter around and make a splash.
It's accessible
This water park is accessible, and wheelchairs can be borrowed from the facility to use within the area so you don't have to get your own chair wet.
How much does it cost?
Splash Park is included as part of general pool entry. Costs are outlined below.
Adult swimmer: $7.80
Concession: $5.00
Child Swim (0-4) with adult swimming: Free
Child Swim (5-9) accompanied by adult: $4.60
Child Swim (10-18): $4.60
Spectator Entry: $3.80
When is it open?
Splash Park is open daily.
Sessions run daily: 9am-10am; 10.15am-11.15am; 11.30am-12.30pm; 12.45pm-1.45pm; 2pm-3pm.
Additional sessions – note these run on restricted days: 3.15pm-4.15pm (weekend Summer hours only); 4.30pm-5.30pm (Monday-Friday only).
How do I book into Splash Park?
Sessions are limited to 50 people and bookings are essential and need to be made at time of entry with payment. Yes, we scratched our heads at this "booking" concept too.
Here's how it works: you arrive and pay for your entry and are given a coloured wristband that indicates entry for a session. Hopefully, if it's not busy, you will be allocated the next available session. If not, you have to wait for your session in the foyer or the pool (if there's space).
As parents, we understand that this system has some issues that don't make us feel very confident about loading our kids in the car and paying this awesome water play area a visit. We're crossing fingers that the centre will set up an online booking system that allows families to pre-book (and pre-pay) for their session in advance.
There's a water slide and toddler pool at the facility, too!
The PLC already boasts many fun features including its indoor toddler pool with mini-water slide and bubble jets, along with the popular large flume water slide for the bigger kids. Plus, it's one of the best places to hang during the school holidays with its giant inflatable obstacle course that lures kids from up and down the Central Coast. With the addition of this $1 million outdoor water park project, we think you'll have a hard time getting your kids to leave – hello shrivelled fingers!
Adults, did you know there's a sauna, steam room and spa, too!
For adults and older children there's also the indoor, heated, Olympic-sized 50 metre pool, plus a heated spa, sauna and steam room. Additional entry fees apply to use these facilities.
The Peninsula Leisure Centre and Splash Park
Location: 243 Blackwall Road, Woy Woy.
Phone: 4325 8123
Header image ©PLC Pool
---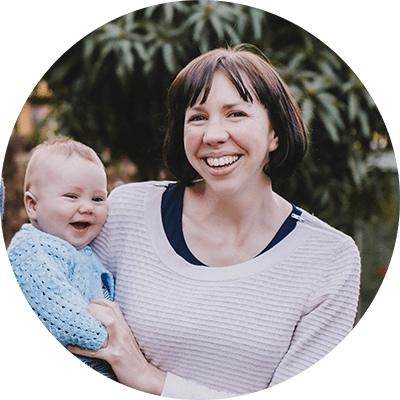 Written By: KATIE STOKES
Founder & Editor
After working in print and online media for more than a decade, Katie launched Playing in Puddles in 2017. A mum of two young boys and local of the Central Coast, Katie loves discovering and sharing all that's happening in our region.
---