It's a new year, the kids will be back at school soon, and now's the perfect time to get your house sorted for whatever 2022 throws at it – and you! For all the best tips on how to do this, we picked the brains of Carmen Strong of Little Strong Home. She's a local mum to two young children and a home organiser, stylist and Instagram influencer! Below, Carmen also spills on why Central Coast parents need her services (which range from in-home styling consultations to pantry edits) and her favourite kid-friendly spots on the Coast!
Hi Carmen! Can you tell us about Little Strong Home?
C: Little Strong Home is a professional home organising and styling platform that helps mamas transform not only their homes but also their lifestyles as well. What I do isn't just about perfect pantries. It's about creating calm to all the chaos that life brings as a parent.
How was your business born and how did you get the idea for it?
C: A few years ago, I started sharing my home being built and all the organising within it. It then blew up with loads of media attention and a heap of people wanting to get my help in their homes. That's where the idea was built.
What's been your favourite project to work on so far, or one where you felt like you made a big difference?
C: Oh tough one. I feel like they are all amazing in their own way. Sleepless mamas of newborns who are treading water trying to stay afloat. Transforming their spaces so they gain back time and energy is probably most rewarding. Those newborn days are tough.
Why do you think Central Coast parents could benefit from a consultation with you?
C: People are genuinely time poor in life right now, and when we lack time we know that we're not living our best life. I'm a big believer in giving families back time by helping them create good habits and organising their homes the right way.
What's your top tip for organising kitchens?
C: Pull everything out and give it a deep clean. Discard any expired items, then categorise the other items. Put them back into the cupboards using labelled storage solutions. Don't forget to write the expiry dates on the back of any containers if you chose to decant anything.
And what about bathrooms?
C: Bathrooms are pretty easy to organise. Pull everything out, give it a deep clean. Discard any expired items, categorise the other items and then put them back into the cupboards using labelled storage solutions.
Best organising and styling advice for kids rooms?
C: For organising, I'd suggest starting with their toys and then their clothing. Baskets and TROFAST storage from IKEA are amazing for kids toys. For styling, make their rooms FUN! Don't be afraid to use a little colour and really tailor the room to your child's individuality.
What do you love about living on the Central Coast?
C: Everything. The lifestyle mainly, and being close to family, friends and the beautiful beaches here.
Where would we find you when you're not working your magic on people's homes?
C: In the pool or at the beach with my family.
And what's your favourite kid-friendly café on the Coast?
C: Aromas at Terrigal or Daley's Kitchen at Daley's Point.
Are your cupboards bursting? Got a pantry that looks like the "before" pictures above? It's probably time you saught Carmen's expertise. Here are five signs you need a visit from Carmen Strong of Little Strong Home.
Carmen's services start at just $47 and a personal in-house consultation is normally $300, but Carmen is offering Playing in Puddles' readers $100 off an in-home organisation consultation. Just mention Playing in Puddles when booking to get the discount.
Website: https://littlestronghome.com/
---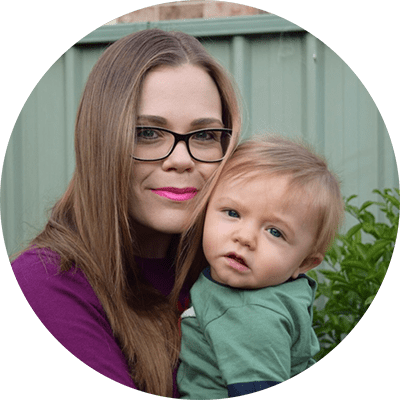 Written By: LOUISE MEERS
Writer
Louise spent a decade in the publishing industry writing for children and was the editor of K-Zone magazine prior to moving to the Central Coast in 2018. These days you'll find her wrangling her toddler at playgrounds all over the Coast, and creating content from a cosy corner in her living room. 
---