We had a "pinch-yourself" moment last week. We were stood in a paddock surrounded by gums and maples still full of autumnal leaves, there was the faintest drizzle of rain (so faint it was more a mist), and our littlest reviewer was saddling up for his first horse ride.
Like many of you, we're constantly on the lookout for fun, wholesome, outdoor experiences for our kids and family. Activities that fill our cup and make us feel grateful and mindful and all that loveliness that we're supposed to focus on but too often forget. And so we were so thrilled to find all this and more on our visit to The Outlook Riding Academy at Terrigal. This was the kind of place you didn't want to leave – the kind of place that makes you feel happy and relaxed and just so lucky to be there.
We were there to experience The Outlook Riding Academy's new "Tiny Tots ABC Riding Program", and we honestly couldn't recommend it enough.
You can give your child a lead pony ride at a few places, but The Outlook Riding Academy's lesson offers so much more, and is, in our opinion, the most wonderful horseriding experience available on the Central Coast. This isn't just a simple pony ride, this hour-long lesson has been specially created for children aged 2-5 and provides your tot with one-on-one tuition. What makes this experience truly wonderful is that the lesson includes horsemanship skills as well as horseriding, and the teachers are apt at modifying the hour to best suit you and your child's level of experience and confidence.
The lesson starts on the ground, and your child is introduced to both the stable setting and the horse – in our case, it's "Tony the pony". The teachers here understand that this is a new experience for your little one and that your child might be quite nervous, and they have a wonderful nurturing, gentle-gentle approach.
Sam Remond, the owner of The Outlook Riding Academy (pictured above left), is a former teacher and she's wonderful at speaking with the kids in a way that doesn't make it seem like they're being schooled. Sam established The Outlook Riding Academy as a boutique equestrian centre in which she could share her love for horses, and this is so evident in her lessons. Our son is invited to groom and pat Tony, and the whole time Sam points out things about the horse – how a horse's coat hair is different to its mane and tail, and how the position of Tony's ears can tell you his mood.
Next, it's time to clean out Tony's hooves, and our son is given a horse pick and brush to help with this. Sam points out the frog of the hoof and explains why it's important they clean it. Sam then shows us the bit, bridle, stirrups and saddle and explains what they do and how they're each fitted to the horse.
Then it's time to grab a helmet, adjust the stirrups and saddle up. Sienna, one of the wonderful teachers at Outlook, takes the lead and sets off. Sienna has a lovely way with the horses and kids – the whole time she leads she watches them, makes sure they're comfortable and talks with them – offering little cues to help with their riding such as "lean back as we walk down the hill", and "use your arms to direct the horse".
And they don't just go for a simple walk. As our son excitedly said at the end of the lesson, "I didn't know you could play games and do all of those things on a horse". Sienna walks them through hanging noodles, weaves them around poles and takes them over jumps – very small jumps that the horse just steps over, but exciting nonetheless for a preschooler. They play a few games where they collect flags and tubes and transfer them from one pole to the next – all on horseback. They're even taught riding techniques – in our case, how to direct the horse by leading with their arms left or right, and how to gently pull on the reigns to get a horse to walk backwards.
The whole experience is truly wonderful and a beautiful way to while away a morning. It's the kind of experience you can't wait to do again.
Right now The Outlook Riding Academy is offering Private Lessons at a Group Lesson rate of $77. Book a Private Lesson on their online system ( $99) and you will be credited $22 after your ride.
These lessons are ideal for: Families who want to introduce their tiny tot to a horse and give them their first horse riding lesson + families who want their toddler or preschooler to learn horsemanship and horseriding techniques.
How frequently are the lessons?: Lessons can be booked as a one-off, or attended on a regular basis each week.
Horse-riding lessons for groups and individuals with higher needs: The Outlook Riding Academy regularly hosts groups and individuals with higher needs. If you require assistance with tailoring your child's experience according to capability, get in touch with Sam on 0427 189 567.
When: The "Tiny Tots ABC Riding Program" lessons are usually held at 10am-11am every Thursday morning.
Cost: These 1-hour private riding lessons are available for $99, or groundwork lessons for $55 (no riding). Groundwork lessons cover horsemanship, horse care, and stable/yard skills. Both offer an invaluable introduction to horses and riding.
They also offer trail rides, kids parties, holiday camps and more…
The Outlook Riding Academy offers a heap of fabulous horse-riding activities and lessons for all ages:

The Outlook Riding Academy
Where: The Outlook Riding Academy, Scenic Highway, Terrigal.
When: OPEN 10 am til 4 pm Monday til Saturday.
Contact: Phone Sam on 0427 189 567 or email [email protected].
The Outlook Riding Academy is a registered Active Kids Provider.
Website
---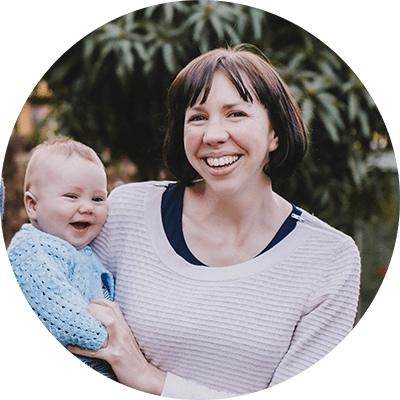 Written By: KATIE STOKES
Founder & Editor
After working in print and online media for more than a decade, Katie launched Playing in Puddles in 2017. A mum of two young boys and local of the Central Coast, Katie loves discovering and sharing all that's happening in our region.
---
---