Is your family itching for an adventure? Well, we've found a unique outdoor activity, that will spark your kids' curiosity and get them active too! It's called Geocaching, and it might just be the family lockdown challenge you've been waiting for.
Geocaching is a free outdoor treasure hunt that anyone can join in on. Families can head outside with the kids to hunt for small containers – called 'caches' – hidden in their local area. They're found in public spaces like parks, the bush and along walking tracks. People hide caches all over the world, and luckily for us, there are lots right here on the Central Coast!
The caches usually have one or two small trinkets inside that you can swap for ones of your own, and kids just love it – you can't beat that sense of achievement when you uncover a hidden treasure! The trick is to use GPS coordinates (and some sleuthing!) to discover where they are.
Here's how to do it:
Download the Geocaching app and set up a free account (https://www.geocaching.com/play). The free version has plenty of caches available to find on the Central Coast, but for more challenges you can subscribe to the paid version. (If you prefer not to use this app, you can find caches listed at https://geocaching.com.au).
Look at the map section of the app to find a cache location you'd like to visit (they're marked with a green circle). Each entry gives you some information about how hard the cache is to find, and maybe a clue or two!
Grab a pen and a few small trinkets – stickers, keyrings, and small novelty toys all work well.
Head to the destination and then use the GPS coordinates within the app to pinpoint the location of the cache. It's usually accurate to within a few metres.
This is where the fun really begins – hunt around the area for secret hiding spots to find your cache. Maybe it's inside a log, or under a rock, or nestled inside a tree hollow. Generally you're looking for a small plastic food container of some sort. Some of them are really well disguised, so you'll need to take your time and look closely.
Once you find your cache, open it up to claim your treasure! Sign the logbook if there is one, and swap a trinket or two. Log the find in the app and then carefully hide the cache again for the next family to discover.
If you have trouble finding your cache, check the clues and comments in the app to see if anyone else has been able to find it lately. Sometimes they do go missing or are just too hard to find, so it's a good idea to choose a location where there are a few available if you can, to increase your chances of success.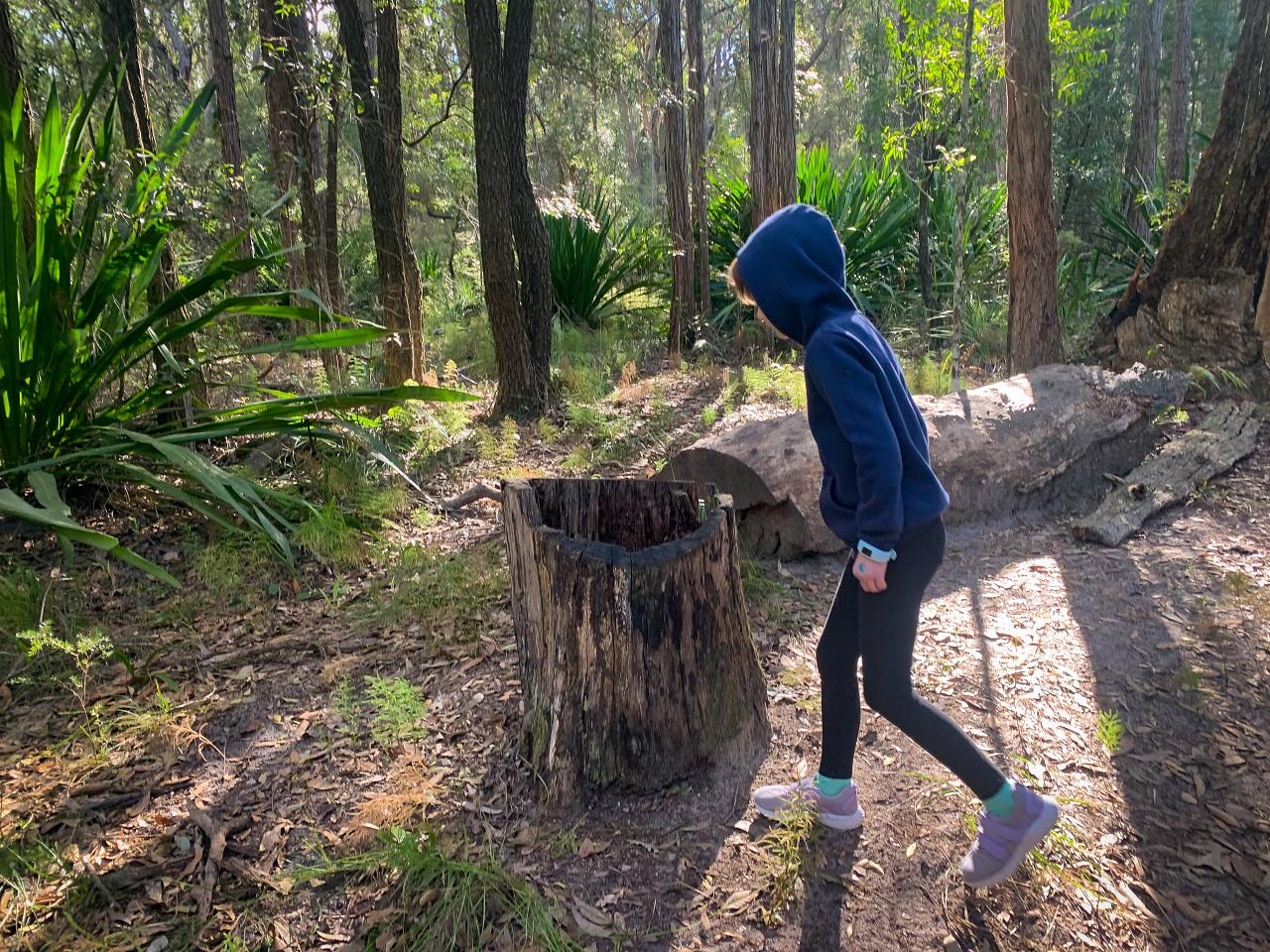 Geocaching is a family-friendly way to discover new outdoor places nearby, and an easy way to keep kids motivated on walks. After all, who doesn't love a good treasure hunt? Maybe you'd even like to hide your own cache and see if others can locate it!
---
Feature written by: Alison McCann