Got a child with aerial ambitions? One who loves to twist, backflip, spin and leap around the house like a ninja? Well, the great news is that they can release their inner ninja at these EPIC kids' Ninja Classes at Flip Out, Gosford! Want the even better news? They'll be honing these new skills in a totally safe environment (rather than down at the park with their mates!)
Your kids will learn how to achieve agility, coordination, and aerial awareness under the watchful eye of Flip Out's fantastic teachers. Then, after mastering the basics, they'll learn tricks such as front flips, backflips, twisting skills, and more awesome moves!
If you want to try out a class, kids can sign up to attend one of their casual classes first. Or for kids who want to go the whole hog and sign up for the full term, they can do that too!
When: Classes run Tuesday-Thursday at 4pm, 5pm and 6pm (the class runs for 1 hour).
Who: Classes are for children aged 5-13.
Cost: $160 for a 10-week term. PLUS, Flip Out is a registered Active Kids provider, which means you can get $100 off your term fee!
Got tweens or teens with existing Ninja skills? Flip Out Gosford offers advanced classes for older or more experienced kids too!
---
Flip Out Trampoline Park
Oh boy have we found the perfect local attraction for kids with energy to burn: a place they can literally bounce off the walls!
Flip Out is a trampoline park located in Gosford. Run by local parents, Gemma and Blake Hadley, Flip Out is a fantastic space to take your tribe every day of the week.
Since Blake took ownership of the space in 2019, he's introduced a heap of fun for kids of all ages. They now run Playgroup Monday to Friday throughout the school term. He's got Flip Out registered as an Active Kid Provider, so kids can enjoy his term-long Ninja Classes for even less. They've added a softplay playground and obstacle arena to the toddler zone. And they host after-dark "house parties" – think disco lights, music, slushies and 2 hours of flipping.
Looking for somewhere to host your child's next birthday party? Flip Out makes it super easy as they provide everything: the entertainment, the food, the birthday cake, the decorations, and of course, they'll clean up all the mess. Save your weekend, your house, and your sanity and book a party with them: your kids will think it's awesome too.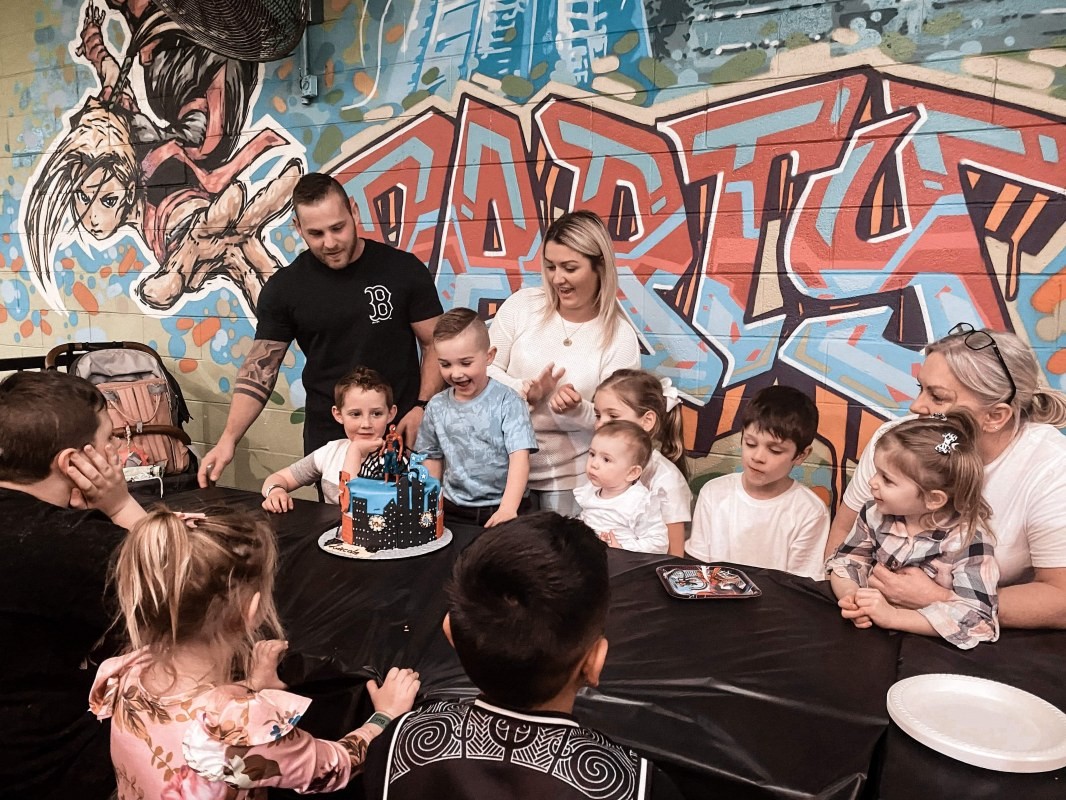 They have five party packages to choose from:
---
Trampoline Park Features
The trampoline park is fitted out with a main arena, foam pit, two Olympic trampolines (that get you bouncing super-duper high), a wall runner, and an under 10s trampoline zone. Our kids (aged 4 and 6) loved bounding off the walls, launching into the foam pit, and leaping from tramp to tramp as they raced around the different arenas. They weren't up to too many tricks just yet, but they were inspired to try somersaults and cartwheels after watching some older teens perform double backflips and other awesome stunts. It was pretty inspiring and definitely fun to watch: we wish we were brave – and young enough – to give it a go too. If your child or teen is wanting to perfect their flipping before hitting the snow this winter and launching themselves off jumps, this is definitely a good space to give those tricks a try.
---
Playgroup is for parents and kids aged 6 and under.
When: Playgroup runs Monday to Friday during school terms.
What: You get unlimited access 9am-12pm!
Cost: 1 adult + child $15 (extra child $10). Plus it's $3.50 for grip socks (keep them in the car so you can use them again and again).
❤︎ Get your mothers' groups and Dilf clubs there… and tell them Playing in Puddles sent you.
---
Special Deals at Flip Out Gosford
"Two for One Tuesdays"!
Want to get more bounce for your buck? Head to Flip Out on a Tuesday from 1pm and you'll get two people's entry for the price of one*. Double the fun!
* Not to be used in conjunction with any other deals.
---
Flip Out hosts fundraising events too. If you're needing to raise money for your local soccer club, preschool, charity, or school, this is a pretty fun way to do it. We've all done the trivia night thing: bouncing sounds like a heap more fun. We reckon you should jump on board.
---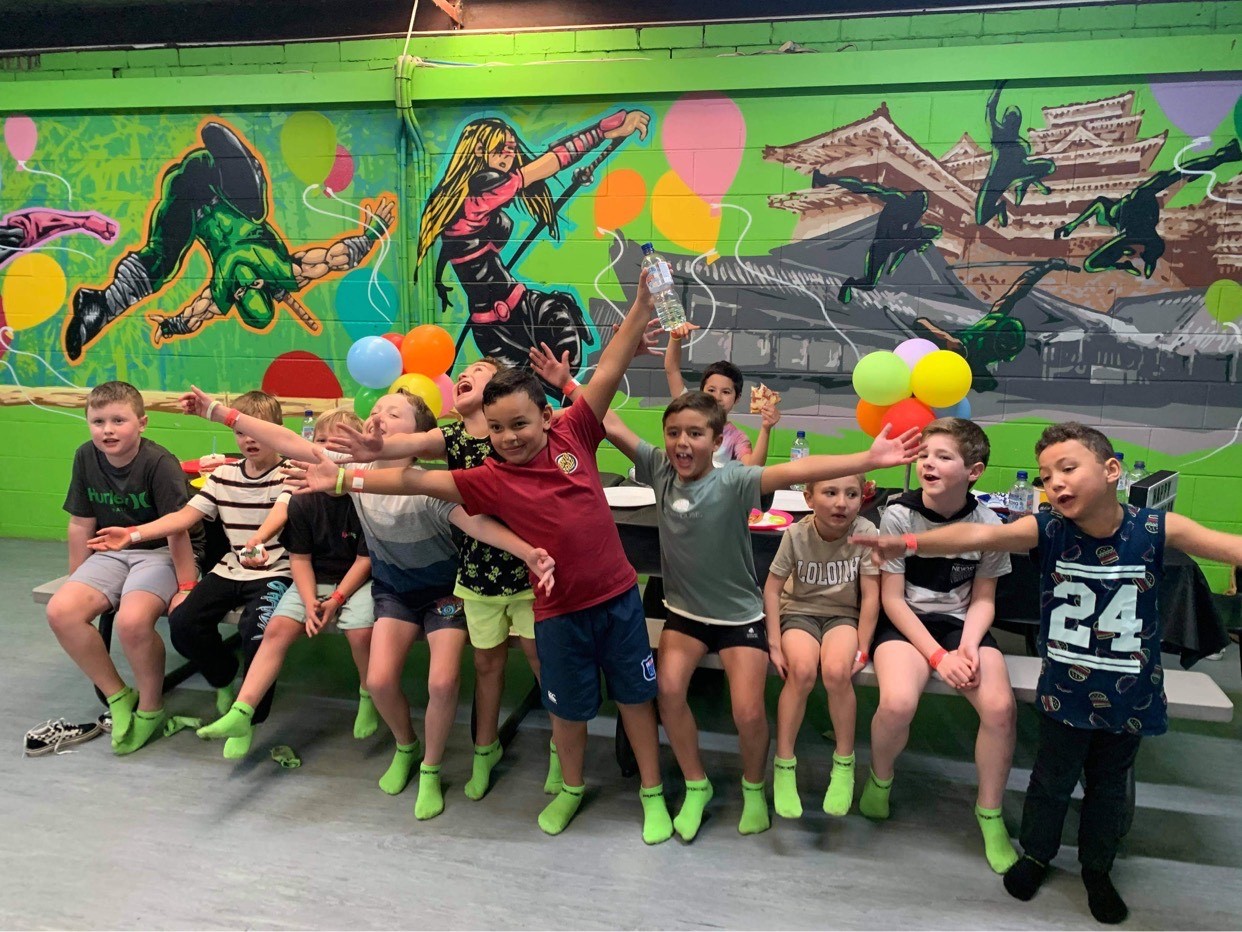 Flip Out Gosford
Open: Monday to Sunday 9am-6pm.
Cost:
Playgroup | 3 hours | 1 Adult & 1 Child $15 (additional child $10, additional adult $15).
General admission | 2 hours | $26 general admission; 3-4 year-olds $20.
General admission | 1 hour | $18 per person; disability admission $10; toddlers (2 and under) $10; 3-4 year-olds $12.
1 Adult + 1 Toddler (3 and under) Combo | 2 hours | $26
1 Adult + 1 Toddler (3 and under) Combo | 1 hour | $18
Phone: (02) 4323 0162
Email: [email protected]
Address: 10 Hely St, West Gosford.
---
Header image ©Playing in Puddles
---
---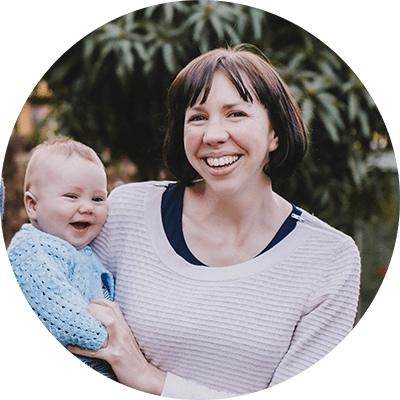 Written By: KATIE STOKES
Founder & Editor
After working in print and online media for more than a decade, Katie launched Playing in Puddles in 2017. A mum of two young boys and local of the Central Coast, Katie loves discovering and sharing all that's happening in our region.
---
---