There has been a lot of confusion about whether Central Coast families are allowed to use playgrounds during this 2021 lockdown. And the answer is YES! Playgrounds are open!
We know there has been a lot of uncertainty about this, so we've sought clarification on this for you all.
Central Coast Council's website says, "Central Coast public playspaces, outdoor fitness equipment and skate parks are open in line with the latest direction from the NSW Government".
But we wanted to gain extra assurance, so Playing in Puddles contacted Central Coast Council, and we received these answers today from a Central Coast Council spokesperson.
---
PS. Playing in Puddles has nearly 100 playground reviews on our website – making it super easy for you to find lots of quieter, lesser-known playgrounds. Scroll down to check out our map, or click here to see all our playground reviews.
---
Are Central Coast playgrounds and skate parks open?
Central Coast Council's spokesperson says, "Skate Parks and playspaces are currently open and there are no plans to close off playspace or skate park structures unless there are changes to the Public Health Order or we have further requests from the police".
Why were some parks taped off this week?
Some play equipment at some parks across the Central Coast were taped off this week (starting 16 August 2021). Why did that happen?
Central Coast Council's spokesperson says, "Some playspaces were unintentionally closed."
By way of example, the Woy Woy Lions Park was one of the parks to be taped up this week, and Council has confirmed that this "playspace is open and the mesh cable fencing restricting access to part of the equipment has been removed".
What is being taped off?
Central Coast Council's spokesperson says, "At the request of NSW Police, seating in public areas including beaches, town centres, major skate parks and high volume traffic areas have been taped off to help reinforce this message and keep our community safe."
Are there any restrictions in using playgrounds?
Today (Friday 20 August 2021), the NSW Government has announced that mask-wearing will be mandatory when outside your home, except when exercising. Below is a screenshot of this rule from the NSW Government's website today. You can read NSW Government's press release on this here.
Central Coast Council says, "To help minimise the spread of COVID-19, please wash your hands before and after using any equipment and adhere to the rules and safety measures implemented by the NSW government for the Central Coast area".
How can I keep up-to-date on playground openings during lockdown?
Central Coast Council's spokesperson says, "In response to the evolving situation with Coronavirus (COVID-19), Council is continuing to take measured precautions to ensure we keep our staff and community safe".
You can find the latest information on necessary changes to Council facilities and services, including information on playspaces, skateparks ad other open-space areas, on their website here.
Where are the Central Coast's playgrounds?
Playing in Puddles has reviews of nearly 100 playgrounds across the Central Coast!
You can see all reviews here. And check out our map of all of the playgrounds we've reviewed at the bottom of this feature.
We all need to social distance, but we can do so easily and still enjoy our playgrounds if we think about these things:
There are so many small, lesser-known playgrounds across the Central Coast and, if you visit these playgrounds, you'll find you have the play equipment all to yourself.
Lots of playgrounds are located near sporting ovals, basketball courts and bike paths, so take a bike or a ball with you so you can enjoy the other facilities if the playground is a little busy.
Visit at different times. Parks tend to be quietest in the early morning or late afternoon, and also mid week.
If one playground is busy, head to another one. There are lots of playgrounds around.
To help you socially distance easily while exercising, we've been sharing the Coast's lesser-known playgrounds in our weekly newsletter and also on our social pages. Click here to sign up to our weekly newsletter.
Stay safe and stay well.
---
Use our map to discover lots of quiet playgrounds near your home
---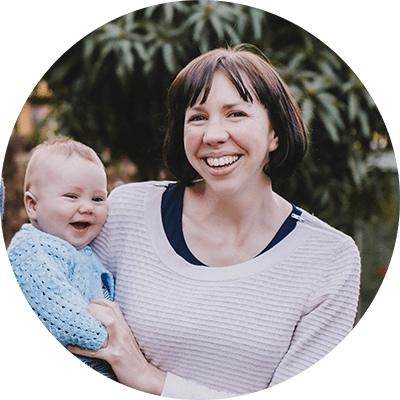 Written By: KATIE STOKES
Founder & Editor
After working in print and online media for more than a decade, Katie launched Playing in Puddles in 2017. A mum of two young boys and local of the Central Coast, Katie loves discovering and sharing all that's happening in our region.
---