Pack your sunglasses and sense of adventure for this stunning Central Coast coastal walk that's fantastic for families!
The Bouddi Coastal Walk can seem a little daunting when you first read about it: after all, it's 8.5km long ONE-WAY and takes some 4 hours to complete: that's a lot of steps for little legs! But the good news is you don't have to do it all in one hit. There are a series of walks you can do that are far shorter and still give you access to that stunning view, such as this one-kilometre walk we've outlined below.
This short section of the Bouddi Coastal Track winds along the scenic clifftops that scatter the coastline between Putty Beach and Bullimah Beach, giving you dramatic views out across the ocean and right down to the shore.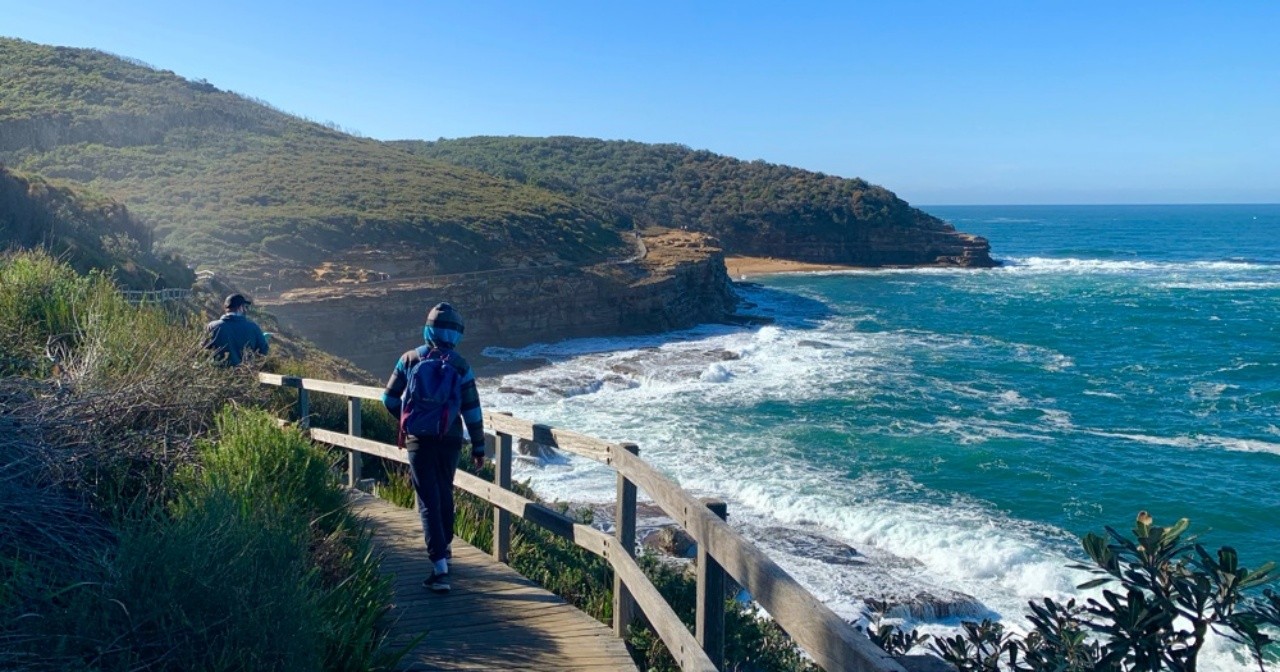 Families can park their car at Putty Beach carpark before heading across the sand to the east where they'll find a wooden staircase heading up the hill.
From the top of the steps, they'll find a path leading towards a boardwalk that clings to the clifftops – a perfect spot for gazing into the horizon and enjoying the breathtaking views.
Along the way kids can admire the tessellated rock platforms, spot native birds in the trees and finish up with a relaxing play on the sand.
At about 600 metres along the boardwalk, the path splits into two offering explorers the opportunity to take a short bushwalk to Gerrin Point Lookout – a wooden platform with spectacular views out across the ocean.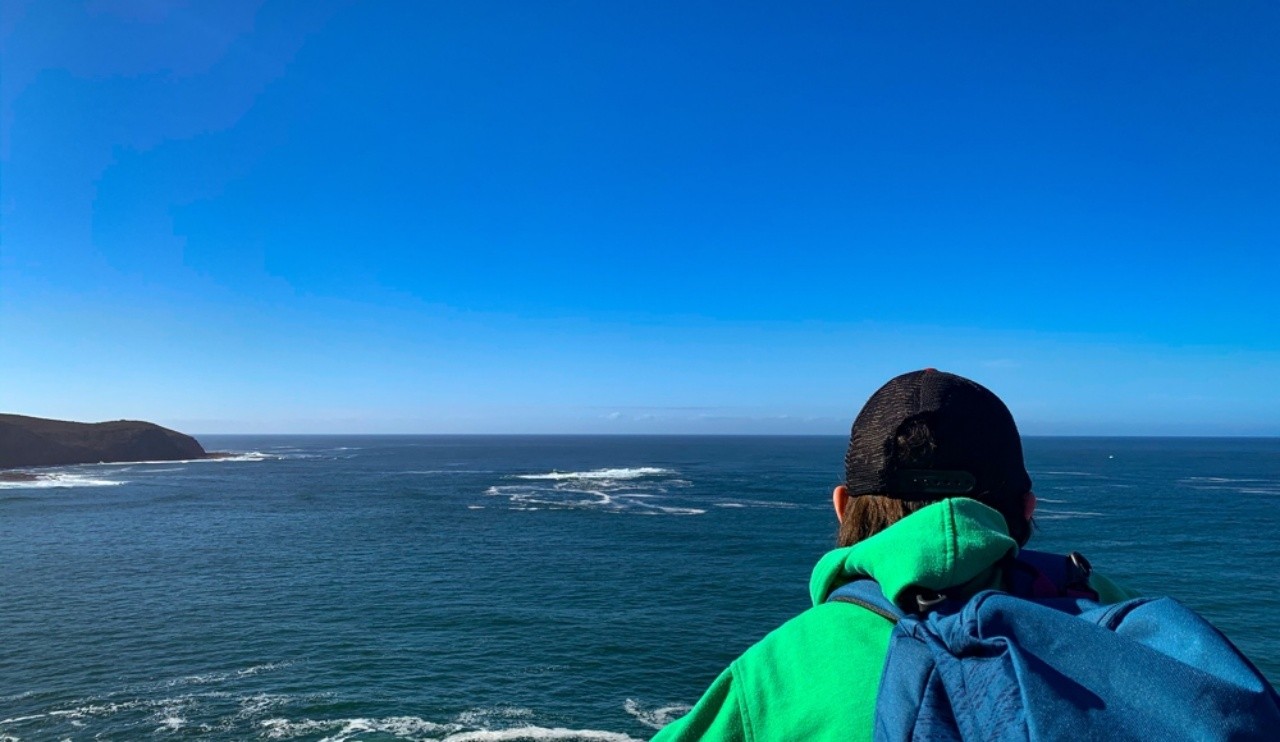 Once lungs are filled with barrels of fresh air and plenty of snaps have been taken, families can then return to the main trail and head to the east where they'll discover some stairs leading down to Bullimah Beach.
Kids will love playing in the stream, listening for frogs and exploring the seashore. There's also a small cave under the boardwalk, along with more fabulous coastal views for you to enjoy.

Bouddi Coastal Track, Killcare Heights
Facilities: The nearby Putty Beach campground has bathrooms, BBQs, water and sheltered picnic tables available. To find out more about camping here, visit the NSW National Parks website.
Accessibility: The track isn't suitable for strollers, but once you get up the stairs it's an easy walk. Most of the walk is fenced along the ocean side, so kids can enjoy exploring the track with adult supervision.
Distance: The main track between the beaches is 700m long, and the side trail to Gerrin Point Lookout is 350m.
Location: Putty Beach Road, Killcare Heights.
---
Written By: ALISON MCCANN
Contributor
Alison is a busy local mum who enjoys exploring the Coast's spectacular natural spaces. You'll often find her out on a bush trail with her husband and three kids. With a background in media production, communication and marketing, she loves sharing stories about the wonderful region we get to call home.
---