---
July 2017 Holidays ↓
There are so many fun activities available on the Central Coast these school holidays – you'll be able to keep your kids entertained from dawn til dusk. To get you started with your planning we're spilling the beans on the best of the special one-off classes and workshops, plus some events you won't want to miss. A lot of these events are super popular, so book your spot quick-smart before they sell out. Click on the links for further details and to book your tickets.
After many years at the helm of Bells at Killcare and now Bombini, chef Cameron is used to a little craziness in the kitchen, but it's a brave man who takes on a kids cooking class. On the recipe card these school holidays are pies – the perfect winter fare. Cameron will demonstrate the pastry, and have his little apprentices prepare the filling: braised beef for main; rhubarb and strawberry for dessert. Lunch is, of course, part of the course, as is a tasting of Bombini's housemade gelato. Bellissimo!
---
Get creative gluing, threading, painting and sewing at The Quirky Collection's mid-week holiday art classes. Let the kids get messy and join them in the fun – this is a class where parents are encouraged to get crafty too. It's only $5 per person for the hour-long class and all materials are supplied.
---
Kids don't want to hibernate through winter – they want to run, jump, dance and skip. Encourage their activity by enrolling them in one of Landete's kids fitness classes. They'll have fun, learn some new skills and burn off a tonne of energy.

---
Experience Zoo-topia magic at the Australian Reptile Park, Somersby
Snuggle with a koala, pat a baby croc and hand-feed kangaroos these holidays at The Australian Reptile Park. The Park's Kids to Keeper programs offer an opportunity for children to get up close and personal with the Park's furry, feathery and scaly friends. These programs are only available during school holidays and on the first Saturday of the month, so don't delay in booking as they're in hot demand. Plus, all programs include entry to the park.
On the Mini Kids 2 Keeper tour (ages 3-6), tots are given the opportunity to pat reptiles, meet koalas, feed Australian birds, walk with the kangaroos, and play with tortoises.
On the Little Kids 2 Keeper tour (ages 7-12), children are invited to be a zoo keeper for the day. They'll handle reptiles, feed a Tawny frogmouth, meet Hugo the Galapagos in his enclosure and witness an exclusive spider-milking show.
Is your teen an aspiring zoo keeper? Sign them up for the Big Kids 2 Keeper program (for ages 13-18) to give them a hands-on experience of what the role is all about. They'll get a behind-the-scenes tour of the park, be shown how to correctly handle the animals and will be given the opportunity to present an animal at the Keeper Kids show to visitors at the end of the day.
---
Get your children excited about cooking and the entire family will reap the benefits. These holidays Julie's Place is teaching little ones to pipe buttercream icing, have fun with fondant, and top their cupcakes with a mountain of sweets. High School students can choose between sweet or savoury – a class in fish cakes and authentic Pad Thai, or they can master choux pastry and crème patissiere to make the perfect profiterole. Primary School Students will be working with fondant to create flowers, butterflies and ladybirds atop their garden-themed cupcakes.
---
Kids are busy, busy, busy, but sometimes they really love to have a little time-out. A yoga class can give them that opportunity – a little quiet time to stretch, to relax and to contort their bodies in fabulous ways. Bearfoot Bubs in Umina is running casual classes these holidays so it's a great opportunity to have a go.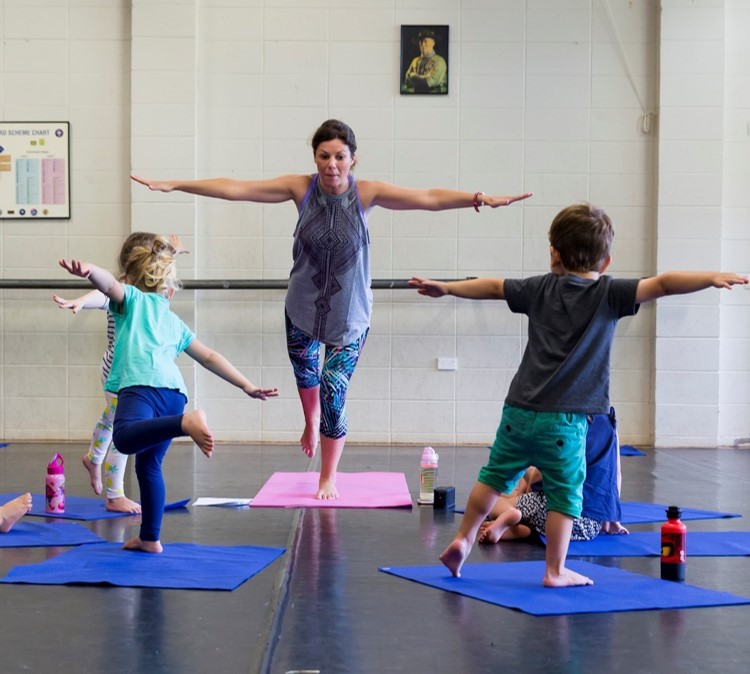 ---
You don't have to travel to holiday. With Crowne Plaza Terrigal hosting a Chocolate Festival in July, there's no sweeter time to take advantage of their "Local-Treat" staycation deal.
For only $249 you can enjoy one nights' accommodation, $130 to spend on dinner in Seasalt Restaurant, buffet breakfast for two, free car parking PLUS access to the Chocolate Festival events. The Kid's Club will be offering classes in chocolate-cupcake and doughnut decorating, and running screenings of Johnny Depp's Willy Wonka (with appropriate munchies – chocolate milk, popcorn and chocolates). There will be a chocolate fountain in the Lord Ashley Lounge – oh my! And the Kids Happy Hour will get a winter lift, so that not only will free ice blocks be available pool-side but also free hot chocolate and mud cake!
This deal is available for Sunday-to-Friday-night stays only (until 21st September 2017) and is exclusive to Central Coast locals (ID is required when checking in to show proof of address).
To book call 4384 9114 and quote "Local Treat" Package, or book online here. ♥ Tell them Playing in Puddles sent you.
Address: Crowne Plaza Terrigal, Pinetree Lane, Terrigal, NSW, 2260
---
Everybody clap, everybody sing!

Get your disco fever on. It's time to get grooving, bopping and strutting these school holidays. And you can do it all more than once.
Mingara's hosting a Winter Wonderland Disco on 30 June.
Central Coast Leagues is bringing in a DJ on 8 July.
Gosford RSL is doubling the fun in combining their disco with a jumping castle on 6 July and 13 July.
---
You may have had a quoka selfie (or at least seen the craze on social media), but have you said "cheese' with a dingo pup? Well, these school holidays you can do just that at The Australian Reptile Park. Plus, you can see Elvis the crocodile being fed, watch a funnel-web being milked, and enjoy a close encounter with many of the residents. You can say hello to Adina the dingo, pat Hugo the giant Galapagos tortoise, and meet Kraken the Komodo dragon as they take a walk with their keepers around the grounds. Tell them Playing in Puddles sent you.
---
Get your skates on: Kibble Park is turning icy this winter. The 19m x 12m ice rink will be open from 10am-7pm for a week these school holidays, with 45-minute skating sessions starting every hour. Plus there will be an Outdoor Cinema experience on Saturday 15 July.
---
Dare to do a 9-metre free-fall drop? Or, perhaps you fancy tackling a mechanical rodeo bull, or muscling your way to the top of a rock-climbing wall? Whatever challenge you choose, you'll find these fun activities at The Hub in Erina Fair these holidays.
PLUS
We've already told you about these activities, but we didn't want you to forget about them. They're sure to be lots of fun.
Get whisked away to wintry Arendelle and enjoy the spectacle of Disney's Academy Award-winning "Frozen" on the ice. Your tots will get a kick out of seeing Olaf in the flesh, in witnessing the skaters' aerial leaps, and in joining Elsa in her rendition of "Let it Go". Dressing up is almost compulsory.
---
You don't have to make the trek to Thredbo to experience the fun of the snow. For three weeks the Hunter Valley Gardens will transform into an icy winter wonderland. Put on your skates and take to the ice rink, toboggan down the mega slide and build a snowman in the man-made Snow Play Zone! Organisers promise that there will be games, entertainment and warm beverages and we're betting there will be a few snowball fights too.
---
Run, jump, climb and crawl through this awesome obstacool course in Ourimbah. They promise foam guns, a rope climb, balance beams, and a 40m-long giant inflatable. And – the best part – adults can join in on the fun too! It's on for one day only, so put it in your diary.
---
Put out your pinky and practice sipping not slurping: Terrigal Crowne Plaza's Kids High Tea event is on again. It's sure to be a wild event with the rangers from the Australian Wildlife Displays Group bringing a python, lizard, baby crocodile, frog, possum and tawny frogmouth along for the children to learn about, see and pat. Plus there will be face painting, plaster painting and balloon animals. The Buffet High Tea includes cupcakes, sandwiches, candy and more, and there will be beer and wine available for adults to purchase.
---
♥ Don't let your friends miss out. Share these fun ideas with them. ↓
Save
Save
Save
Save
Save
Save