BREAKING NEWS! UPDATE 28 June 10.30am: We have great news! The planned demolition of the Pelican Park at Woy Woy Fishermen's Wharf in Woy Woy has been put on hold until further community engagement has occurred. ⁠
⁠
A Council Spokesperson sent Playing in Puddles this message this morning, "The planned demolition of the playspace at Pelican Park Woy Woy has been put on hold to enable time to further engage with the community around their concerns and provide more detailed information." ⁠
⁠
"Council understands the community's concern over the need to remove the play equipment at this site, which doesn't meet current Australian standards. We acknowledge there are several community questions which will be addressed before further works are undertaken." ⁠
We will keep everyone updated as we hear more. 
---
UPDATE Wednesday June 23 at 3.30pm: The WOY WOY WHARF PLAYSPACE DEMOLITION IS ON HOLD UNTIL NEXT WEEK.
This morning Liesl Tesch MP spoke with Council Administrator Rik Hart about the planned demolition of this playground. Mr Hart has now advised that Council will halt tomorrow's scheduled demolition until the new replacement park has opened.
A Council spokesperson sent this statement to Playing in Puddles at 3pm this afternoon, "We have just had confirmation that the new playspace at Anderson Park will actually be ready by this weekend, so we are holding demolition of the Pelican Park playspace until next week. Staff have been onsite and confirmed the area is currently safe for the community to use until the new playspace is open."
Read on to hear what's been happening…
---
The playground at Woy Woy Fishermen's Wharf has long been a family favourite. It's fully fenced, shade cloth-covered, has multiple picnic tables, and it's within jumping distance of Woy Woy Fishermen's Wharf take-away fish 'n' chip shop – so it ticks a heap of "keeping-the-family-happy" boxes.
So we were baffled to hear last night that the playground is going to be demolished by Central Coast Council tomorrow. Many people in the community are upset at this news and a petition has been set up to delay the park's demolition (scroll down for details). This isn't a tiny, tucked-away playground only known and used by people within a very localised area; this is a park that's frequented every day by tourists and locals from across the Central Coast.
Sam Clayton, owner of the celebrated Woy Woy Fishermen's Wharf restaurant and take-away fish 'n' chip shop, informed us of this news last night. Sam says, "Around 6 months ago we were informally told that Council would move our playground at some point. They said they would make a new unique play space using natural materials and leftover materials from jetties they are replacing. They also said they'd replace our playground with an entertainment/dining area with a stage, booth seating, lighting and new vegetation".
"We're pretty frustrated with the whole process," said Sam Clayton yesterday (Tuesday 22nd June). "We were told we'd have a large amount of notice. But last week they put up a playground outside the  Bayview pub half the size of our current one and today they dropped in to say they'd need us to make sure we weren't in the way on Thursday when they're demolishing the park. This was the first time we'd been given notice it was happening".
A new playground is currently being built at Woy Woy's Anderson Memorial Reserve, which is 100m from the current playground. But Sam says this new Moduplay playground (photographed below) isn't a nature play space and doesn't live up to what was promised.
The proposed Woy Woy entertainment/dining area won't go ahead either
And as for the new entertainment/dining area that was proposed to replace the playground? Sam says, "When we asked what the new entertainment/dining area would look like, they told us they're just replacing it with grass now".
Playing in Puddles contacted Central Coast Council and we received this statement from a Council spokesperson
"We have been improving Woy Woy Town Centre for the community and have been in discussions with local businesses and residents on plans since October 2019. We know that playspaces are important to our community and are building a new local playspace 75m down the road at Anderson Park, which is a much safer and more suitable location for the community into the future. This playspace is on track to be completed and opened to the public by July 2021.
A current safety audit has shown that Pelican Park no longer meets current Australian safety standards. The roots of a heritage listed tree that cannot be cut down continues to lift the playspace's softfall, paving and fencing which is a safety hazard and means it is not suitable to rebuild another playspace in the current park's location.
We know this is a much loved playspace, however the safety of our community remains paramount."
A petition has been set up to delay the park's demolition
The playground at Woy Woy Fishermen's Wharf has been around for a long time and it's certainly been in need of some TLC, but to demolish it with no plans to replace it or to install something else of benefit to the community seems like such a missed opportunity.
A local resident has set up a petition "to ask the Central Coast Council to enter a formalised submission period to elicit feedback from the local residents, and delay the immediate demolition of the Woy Woy Fishermen's Wharf Playground". You can sign the petition here.
We will update this feature as we hear more from Central Coast Council and other involved parties.
Header image: The Woy Woy Fishermen's Wharf playground. ©Playing in Puddles
---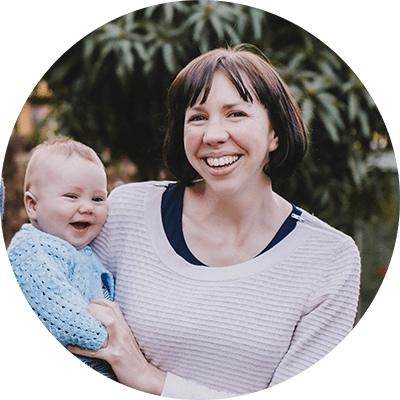 Written By: KATIE STOKES
Founder & Editor
After working in print and online media for more than a decade, Katie launched Playing in Puddles in 2017. A mum of two young boys and local of the Central Coast, Katie loves discovering and sharing all that's happening in our region.
---
---