Playing in Puddles is thrilled to announce that we are giving away one Vuly Thunder Medium Trampoline with Basketball Hoop Accessory (valued at $1,350) thanks to our friends at Vuly Play!
We would love this incredible prize to go towards supporting our beautiful Central Coast community.
TO ENTER: Nominate yourself, your friend or a local charity organisation in our competition post on Facebook or Instagram and tell us how your nominee would put the Thunder Medium Trampoline to great use.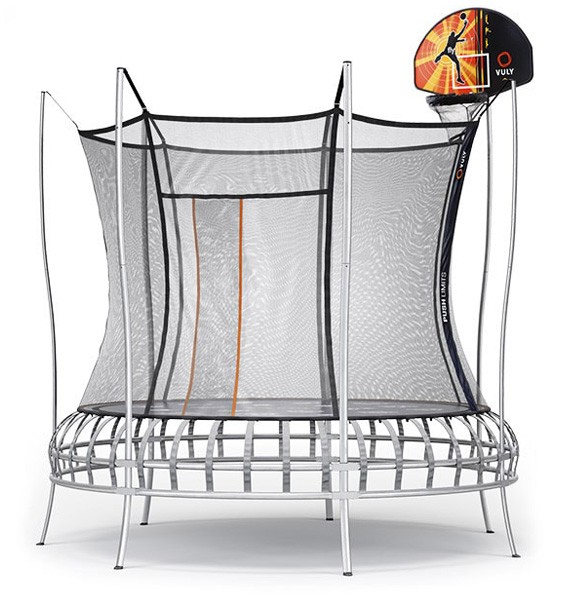 Vuly Play
Vuly Play is an Australian designer and manufacturer of safe, strong and springless trampolines. Vuly trampolines exceed current safety standards, with their team dedicated to researching and developing the most secure and trustworthy products for families today.
The Thunder Medium Trampoline is an award-winning design, and one of Australia's most popular backyard trampolines. The Thunder is built with changing weather conditions in mind, using UV-resistant netting made and durable polyethylene. Families can enjoy peace of mind with Vuly trampolines, thanks to a superfine mesh that is safe for fingers and toes. The trampolines also have a great range of accessories to choose from including a basketball hoop, water mister to keep you cool on those hot Australian summer days, Pulse bluetooth speaker and more.
Healthy living
Trampolining offers a fun, low-impact exercise that helps children develop their balance and motor skills. The up and down movement of a trampoline incorporates both lower and upper muscle groups, to gently enhance core stability. Bouncing also improves bilateral motor skills, by teaching the brain to safely coordinate movements between the arms and legs.
Childhood and early adulthood are considered key 'bone building' years. Trampolining supports the growth of healthy bones, ligaments and tendons – by reducing the impact on limbs by up to 80% when compared with other forms of exercise, such as running.
Bouncing on a trampoline is also an excellent cardiovascular workout, that improves heart health and increases the efficiency of little lungs. Regular cardiovascular exercise is particularly important for children who may spend longer sedentary periods in front of computers or screens.
In addition to its health benefits, trampolining is an inclusive playtime activity for children, that is suitable for all ages and skill levels. Playtime offers children an important opportunity to develop their social skills, including sharing, conflict resolution and personal confidence.
Perfect for Christmas
As well as trampolines, Vuly create swing sets too! They even have a 360 degree swing that acts like a surfboard! It's another awesome addition to the backyard this Christmas. Check out their range here: https://www.vulyplay.com
Know someone who deserves a Vuly trampoline in time for the Christmas season? Nominate yourself, your friends or a local charity organisation in our competition post on Facebook or Instagram. Good luck!
---
Competition Terms & Conditions
PRIZE: One Vuly Thunder Medium Trampoline with Basketball Hoop Accessory valued at $1,350.
COMPETITION OPENS: 7pm Monday 1 October 2018.
COMPETITION CLOSES: 11pm Sunday 28 October 2018.
TERMS: The entry judged as the most deserving and creative, from all entries received across Instagram and Facebook, will win the prize for their nominee. The winner will be notified via social media. The winner has 7 days to reply to redeem their prize. If the winner does not reply in that time, Playing in Puddles reserves the right to choose another winner. The prize is not redeemable for cash and is not transferable. This promotion is in no way sponsored, endorsed or administered by, or associated with, Instagram or Facebook. Click here for extended terms.