Celebrate the Central Coast and its waterways this spring at The Lakes Festival 2023! The fabulous annual event is back for its eighth year and is bigger and better than ever, with more than 30 events happening across the Central Coast between 3-12 November 2023.
The 10-day festival – brought to you by Central Coast Council – celebrates the Central Coast's many lakes and waterways with a program of free and ticketed events that include everything from stand-up comedy and kayaking to a two-day SUP festival and live music. The Coast has so many beautiful waterfront locations and this is a great way to explore them. Come for the fun, come for the food… and enjoy the view.
We've included the program to bring you this outline of what we believe is the best of The Lakes Festival's family activities. Click here to view the full Lakes Festival program.
Celebrate the launch of The Lakes Festival with Light Up The Lake – a festival of live music, kids activities, food stalls and fireworks!
Families will be kept well entertained:
+ Roundabout Circus will be setting up a circus play space (4.00pm-7.30pm) before showing off their talents with aerial performances (4.00pm-7.00pm). They'll then be inviting everyone to bust a move as they lead the LED glow flow disco, which is sure to get you groovin'.
+ Curious Creators' roving performers will be dancing and sharing LED items such as hula hoops, silk fans, and poi with community members so they can join in the fun!
+ Free face painting at the Mounties Group tent.
+ People of all ages are invited to grab a paintbrush and get creative with local artist Bella Rose to design a community mural that celebrates The Entrance's endangered migratory birds.
+ Climb aboard a real fire truck and meet with firefighters from our local NSW Fire Brigades.
Main stage acts this year will be Royal Otis & The Buoys, plus there'll be RAT!Hammock and Turpentine Babycino along with local talent Stella Hannagan.
Plus, this year for the first time ever, they're bringing a special on-water show to the event, courtesy of Jetpack Events! Got a mini superhero fan? Well, they'll go mad for this: the FlyboardX team will be donning Spiderman and Iron Man costumes and "flying" 15 metres above the water. And once the sun sets, they'll be swapping their superhero costumes for LED light suits and explosive fireworks backpacks!*
So grab a bite from one of the many fantastic food vendors or local restaurants and settle in for a night of live entertainment. And be sure to stick around til 9pm when the incredible fireworks display – brought to you by Halekulani Bowling Club – will literally Light Up The Lake!
When: Saturday 4 November 2023, 4pm-9pm.
Where: Memorial Park, 46 Marine Parade, The Entrance.
Ages: All ages.
Note: The jetpack on-water show will run subject to Department of Transport Maritime approvals based on the conditions at the time of the event.
Cost: Free! Food is available to purchase.
---
Artists and creatives from the Central Coast are showcasing their work throughout the region during the 10-day event, and they're inviting you to join them in creating some of the fabulous installations.
Here are three of our favourite opportunities for you to get arty crafty.
Create a sustainable bowl using your hands and the natural fibres of bangalow palm sheath, cabbage palm, inflorescence and raffia. Local artisan Bianca will teach you how to manipulate the fibres so they be bent and twisted, and she'll also give a plant processing demonstration.
When: Saturday 11 November, 10am-2pm.
Where: Avoca Scout Hall, Avoca Drive, Avoca Beach.
Ages: All ages.
Cost: Free! Bookings are essential.
A loggerhead turtle nest was found on the Central Coast's Shelley Beach earlier this year. In celebration of this, and this beautiful, endangered animal, you're invited to join in the creation of a giant loggerhead turtle using natural and recycled items. Many items have already been collected by a local childcare centre and preschool, but you're also invited to bring your own to contribute towards the installation.
When: Saturday 4 November, 10am-2pm.
Where: Long Jetty Foreshore Reserve, cnr Tuggerah Parade and Archbold St, Long Jetty
Ages: All ages.
Cost: Free!
Over the past month, local schools, community groups and organisations have been collecting plastics from our waterways. During the festival, you can head along to the Painting With Prosecco studio and help repurpose these plastics into artwork in their creation of an enormous mural installation.
When: Daily. Friday 3 November – Sunday 12 November. 10am-2pm.
Where: Unit 2/38 The Entrance Rd, The Entrance.
Ages: All ages.
Cost: Free! Book here.
What was once known to Central Coast locals as a small village fete, the Toukley Arts and Craft Fair by the Lake has evolved into a fantastic celebration of artwork, handmade crafts, and local artistry.
When: Saturday 4 November, 10am-2pm.
Where: Wallarah Point Peace Park, Gorokan (located beside Budgewoi Lake and in the park adjacent to the Art Gallery).
Ages: All ages.
Cost: Free!
---
The Lakes Festival is hosting a heap of fabulous outdoor activities this Spring. It's the perfect way to rediscover more of this beautiful region and all it has on offer.
Here are our top suggestions for families.
Grab a paddle and enjoy a free kayak, while learning all about our beautiful waterways. You can take to the water at five locations across the Central Coast (Avoca Lagoon, The Entrance, Budgewoi, Davistown, & Patonga). Double kayaks are available and it's open to kids 8+.
When and where: Kayak at The Entrance Friday 3 November 9am-12pm and 1pm-4pm.
When and where: Kayak at Avoca Lagoon Wednesday 8 November 9.30am-12.30pm and 1pm-4pm.
When and where: Kayak at Budgewoi Wednesday 8 November 9am-12pm and 1pm-4pm.
When and where: Kayak at Patonga Saturday 11 November 9am-12pm.
When and where: Kayak at Davistown Monday 6 November 9am-1pm.

Ages: Open to ages 8+. Children under 18 must be accompanied by an adult.
Cost: Free! Bookings are essential. Book here
Have you tried SUP (stand-up paddleboarding)? Now's your chance to give it a go. Local group Bombara Ettalong Beach SUP are putting on two days of fun events, including SUP fitness, SUP Yoga classes, SUP races, SUP lessons and SUP ball comp. You can be an absolute beginner or an experienced SUPper – these events are all about fun.
When: Saturday 11 November 8am-6pm and Sunday 12 November 8am-2pm.
Where: The Esplanade, Ettalong Beach.
Ages: Open to ages 8+.
Cost: $20/person. Bookings are essential. Book here
The Bouddi Coastal Run event is back this November, offering its participants 21km of stunning coastal views with a variety of terrain including smooth trails, cliff tops and hills, sandy expanses, and rocky landscapes! And the great news is that families with young children can also get involved in the event's 1km Kids Beach Run which will be held on the beach. Got teens at home? There'll also be a 14km trail they can join, making this a great activity for families with older kids.
When: Saturday 11 November.
Where: Bouddi National Park, Beach Drive, Killcare.
Ages: 1km Kids Beach Run is for kids 5-12 years. The 14km trail is available in a junior event (11-16 years) as well as adults 17+. The 21km event is for people 17+.
Cost: Entry costs start at $20. Book Here.
---
Circus performers, bands and musos, and – for the first-time ever – stand-up comedians will be taking to the stage to entertain you over this 10-day festival. Plus, there's the opportunity for you to grab a mic and be in the spotlight!
We're super happy to announce that for the first time ever, comedy is part of this year's Lakes Festival program. Multiple stages across the Coast will be hosting an incredible line-up of Australia's funniest stars and homegrown legends, including favourites Tommy Dean (of Good News Week and Spicks and Specks), Peter Berner (of ABC & The Comedy Channel) and Julia Wilson (of the Comedy Channel).
When and where: Multiple venues and dates . See website for more.
Ages: Some of these shows are adults only. Please check with individual venues. Then grab a babysitter, call your friends and enjoy a date night!
Bookings essential. Book Here.
Have a wannabe music star or Youtube kid? Well, tell them to have their sparkle fingers ready as they can perform and sing in their very own music video in front of a massive LED screen! This is karaoke gone HUGE, and kids are going to love it!
You provide the entertainment and the Food Trap Food Truck and Dessert Dealer will bring the waffles, meringues, and a delicious dinner meal!
When: Friday 3 November 4pm-9pm.
Where: 46 Marine Parade, The Entrance.
Cost: Free! Food is available to purchase.
Join Roundabout Circus at Gosford Kibble Park for SPIRAL Coast – a series of hands-on activities and fun performances. Grab a poi, a hula hoop, a set of juggling balls or juggling clubs and have a go.
When: Sunday 5 November 3pm-6pm.
Where: Kibble Park, Donnison Street, Gosford.
Cost: Free!
Head to Woy Woy waterfront for an evening of aerial performances, live music, artisan markets and food trucks. The Crud Muffins will be creating a fun and whimsical space for kids to get their creative zen on.
We recommend you get a group together, throw down some picnic rugs and kick off the weekend with this fabulous family event.
When: Friday 10 November 4pm-10pm.
Where: Lions Park, North Burge Road, Woy Woy.
Cost: Free! Food is available to purchase.
---
More Information and Weather Updates
In the event of wet weather, check The Lakes Festival's Facebook feed for updates.
To stay up to date with all things The Lakes Festival – including individual event information and much more – like The Lakes Festival's Facebook page and follow them using #lakesfestival23.
The Lakes Festival is proudly presented by Central Coast Council
Feature image supplied by Central Coast Council.
This feature was created in partnership with Central Coast Council and LEP Digital.
---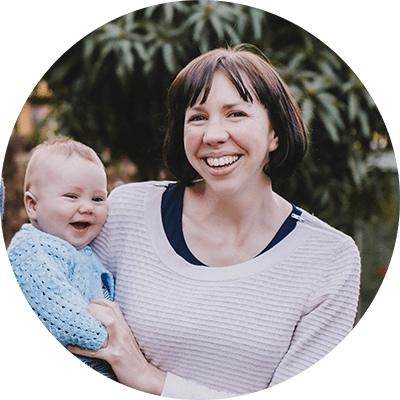 Written By: KATIE STOKES
Founder & Editor
After working in print and online media for more than a decade, Katie launched Playing in Puddles in 2017. A mum of two young boys and local of the Central Coast, Katie loves discovering and sharing all that's happening in our region.
---
---