The new playground at Toowoon Bay's Swadling Reserve is open! The playground opened on Sunday and it's been abuzz with happy kids since.
Located right on the beach, this large grassed picnic area with multiple BBQ- and picnic facilities has long been a favourite of ours at Playing in Puddles. And now that the old playground has been replaced with brand-spanking new equipment, it's even better.
The slide… and how you get to it!

The park's pièce de résistance is its double storey slide – or, to be more precise, the way kids have to access the slide! There are no stairs. There is no ladder. There's not even a bouldering wall. The only way to access the slide is via a series of rope nets.
This is awesome for kids aged 4+ who enjoy a challenge and love pushing their bodies to try new things. It's different, it's exciting: it's a mini adventure that deserves high fives from onlooking carers once completed. It's a step outside the normal run-of the-mill equipment that you see at every tom-,dick-'n'-harry park. And if you have a child aged 4+, they'll absolutely love it.

But, if you have a child under four, this piece of equipment will likely be a massive pain in your side. Why? Because while this equipment has clearly been designed with older kids in mind, toddlers don't understand that: they see an awesome curvy slippery dip and they want to have a go, and they'll try their darndest to get to it. If you're a hands-on parent who doesn't mind helping their kids master the equipment, you'll love it. But if you prefer to sit on the sideline and enjoy five minutes to yourself (because we know those times are few and far between for parents), then this probably isn't the park for you.
Equipment for all ages
While this park is best suited to children aged 4+, there's still a range of equipment here that'll keep all ages smiling.

Toddlers will love the mini slide, noughts and crosses board, and car dashboard complete with steering wheel and gear stick. There are two shop windows and a grocery store (will mum choose the milkshake, coffee or wine?). Plus, if you take your kid's bike or scooter they can lap the concrete path and top up with petrol at the pump.

Kids aged 5+ will love the large climbing frame's mini ninja course complete with bouldering wall, rope spider web, triangle holds and a swinging bridge.

All ages can have fun on the swings (regular and bucket seat), rocking surf board, merry-go-round and mini in-ground trampoline. We're massive fans of these mini trampolines, as they induce laughter and fun for all ages, and lots of adults can't help but have a little bounce too

The playground is inclusive and accessible
Inclusive and accessible: now there are two words we like to hear, and the awesome news is that this park is both. A concrete path provides access from the car park to the playground and then soft-fall groundcover allows access to the equipment.

You'll also find a Forpark All Abilities swing, a group swing, and sensory talk tubes.

It's a top spot for a kid's party

This park is perfect for kids parties. It has it all: BBQs, covered picnic tables, plenty of grass for the kids to run amuck or play pass the parcel, plus, of course, the play equipment and beach.
It's a winner. So much so that if you have party guests from out of town, they'll soon be asking you about moving here.

Where's the coffee?
Coffee, milkshakes, burgers and ice creams can be found just 100m away at the Toowoon Bay Surf Lifesaving Club Cafe (open daily 7am-2pm). To get there, look to the ocean, find the road and just head down the hill. You can't miss it…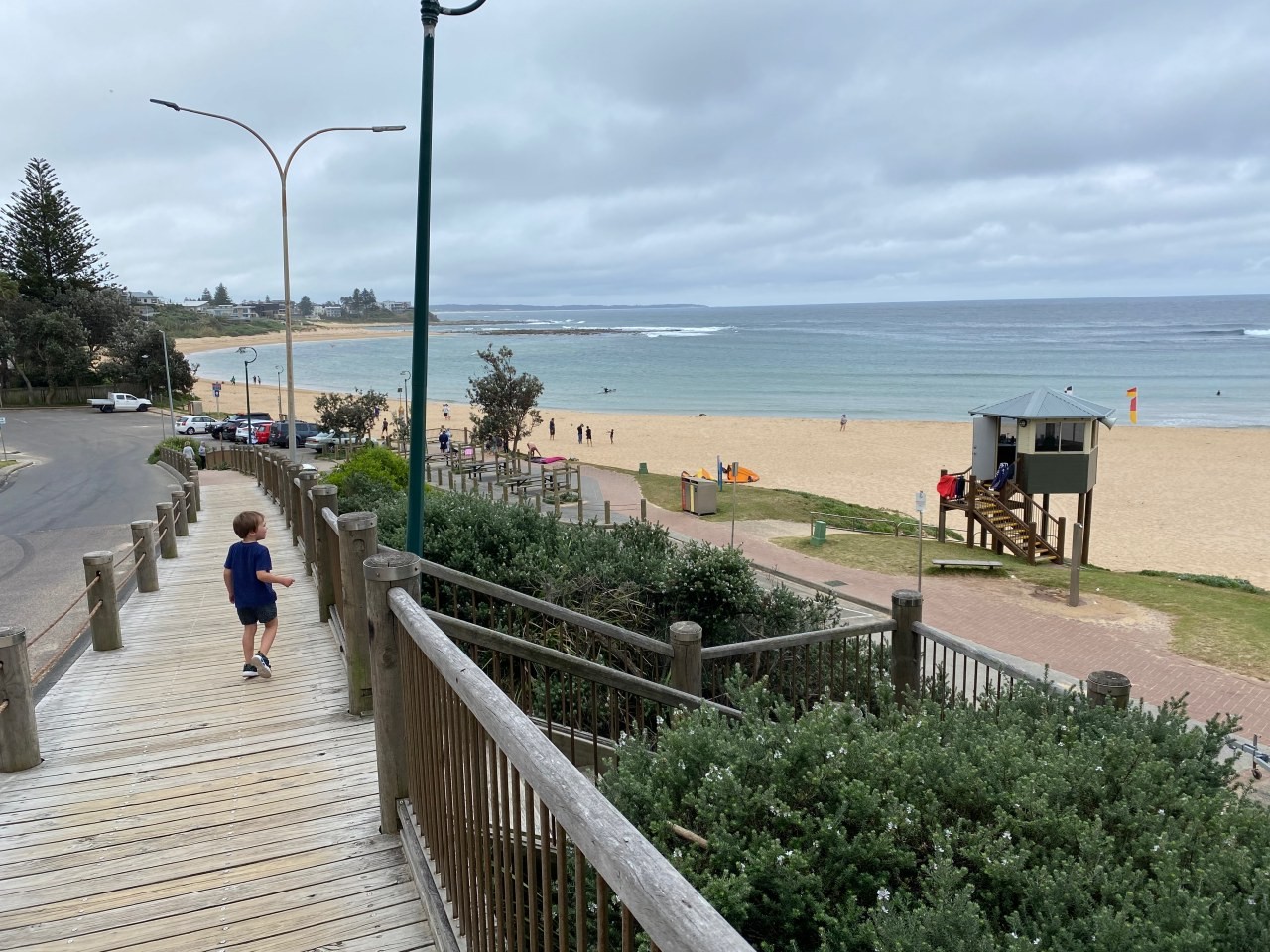 We recommend a splash in the ocean of course too.

Swadling Reserve Park
Ages: Best suited to kids aged 4+, but there's something for everyone.
Fenced: The playground is partially fenced. The road side is fenced, but the playground is open to the grassed areas, toilets and car park. The playground is set back from the road.
Groundcover: Softfall is under all equipment. Some woodchip areas are scattered around.
Toilets: Yes.
Other facilities: Two BBQ areas. Four covered picnic tables. A large covered area with multiple tables – perfect for a kids party. Bubbler. Bins.
Accessible: Yes – there's a concrete path plus softfall groundcover.
Shade: Large pines shade the park, and shade cloth will be installed over the play equipment in the coming weeks.
Parking: There is a dedicated car park plus street parking. All parking is free.
Location: 160 Bay Rd, Toowoon Bay.
Header Image ©Playing in Puddles
Click here to find other parks nearby: https://playinginpuddles.com.au/map/
---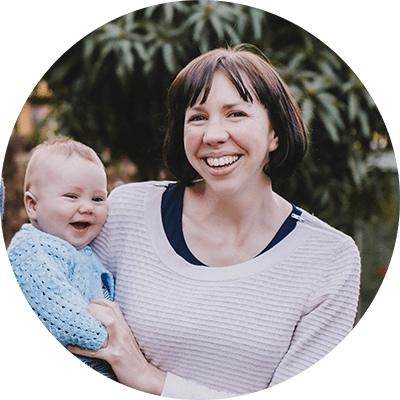 Written By: KATIE STOKES
Founder & Editor
After working in print and online media for more than a decade, Katie launched Playing in Puddles in 2017. A mum of two young boys and local of the Central Coast, Katie loves discovering and sharing all that's happening in our region.
---