Are you brave enough to come face-to-face with a red-eyed dragon? How about a teeth-gnashing T-rex? Or a flying pterosaur? Or, for all the arachnophobes, a giant creepy crawly spider? These are just some of the creatures you'll encounter at the Hunter Valley Gardens' Mega Creatures "Night Safari" these April school holidays.
If you haven't been to Mega Creatures the past few years, it's absolutely time you visit again. This event has grown in astronomical proportions – of the "MEGA" kind. You'll now find more than 100 beasts throughout the gardens. There are myriad dinosaurs, giant insects, multiple arachnids, and several mystical beasts. And they're all animatronic so that as you approach their tails swoosh, jaws widen to reveal rows of teeth, heads rotate, and eyelids open to look straight at their prey: you!
PLUS, the hugely popular Night Safari event will be returning for its second year. At this special evening event, families can wander the grounds and see the creatures illuminated with lighting and enhancements – think glowing red eyes and biofluorescence! Seeing this fantastical land under the light of the moon brings a whole new dimension of wonder to the experience, and we absolutely loved it when we visited last year.
We thought our kids (then aged 5 and 7) might be a little freaked out to see these creatures at night, but they had an absolute ball and kept assuring us they weren't scared – well, they admitted, maybe just a teeny tiny bit: just enough to excite. We also saw many two- and four-year-olds running around and showing no signs of fear. And believe me, when you come across the pod of brachiosaurus under the light of the moon, it all feels pretty special. Particularly when the daddy of the family is 16m long and 13m tall!
Beware as your enter the Dragons Den!
For fantasy literature fans, the Gardens will feel like a fantastical wonderland of epic proportions – a place where two-headed dragons roam alongside winged beasts. Wander the gardens of the daytime and many of these beasts look friendly and playful – even reminiscent of the dog-like dragons from "How to Train Your Dragon". Walk past those same beasts by moonlight though and they sit more in the league of Game of Thrones or Lord of the Rings – cunning, evil, and most definitely not to be trusted.
The dinosaurs are out of this world!
We haven't yet met a child who doesn't love dinosaurs. And the Hunter Valley Gardens has done an incredible job at bringing that passion and interest to the fore. You'll get to meet all the classic favourites – T-rex, a triceratops, stegosaurus, and spinosaurus, plus a heap more. And, if you have a really keen bean, each dinosaur also has a plaque that outlines their history and fun facts: read them to your kids and they'll no doubt absorb it and regurg it back to you in years to come. They're clever like that.
The nursery is oh-so cute!
Enter the 2m tall dino jaws to discover a gorgeous dino nursery. This nursery has been given a massive overhaul and what they've created is an absolute joy that elicits oohs and aahs from everyone. There is so much to look at: It's truly candy for the eyes.
Ignite your child's inner palaeontologist at Dino Adventure Land
Mini palaeontologists get an absolute kick out of entering the Hunter Valley Gardens' Museum and being invited to dig for fossils. Under the shadow of a giant Brachiosaurus's skeleton are four archaeological excavation pits that may contain fossilised bones. Grab a small broom and get sweeping in the sand to see what you uncover. I think our boys could have spent all evening here uncovering new fossils and imagining what type of bones they were and from which dinosaur they came.
There are other mega beasts to be spied, too
As well as the dragons and dinos, you'll find a heap of mega beasts ranging from the ginormously cute to the prehistoric! Woolly mammoths and sabre-tooth tigers greet you at the entry. Giant spiders lurk in a cobwebbed walk-through cave. And you'll discover giant lady beetles, cicadas, bees, and caterpillars have taken up residence in the grounds, too.
Plenty of family photo opportunities!
Pay a visit to the adorable Dino Hatchery where you'll find a GIANT nest of dinosaur eggs – perfect for a unique family photo! Plus, keep your eyes peeled for the Walking Dinosaur who'll be roaming daily between 10.30 am and 2.30pm. He looks scary but he's really just all roar and he'd be happy to have his snap taken with those who dare!
Experience the Hunter Valley Gardens' Gardens!
We love visiting the Hunter Valley Garden's school holiday exhibits – from their winter Snow festival to their Christmas lights display – but most of the time, we're so busy enjoying their festivals that we don't have a lot of time to enjoy the gardens themselves. A visit to the Mega Creatures exhibit through the day, though, offers the perfect opportunity to marvel at the Gardens, as the creatures are scattered throughout the grounds.
There are eight kilometres of walking paths winding through 14 hectares of gardens. It's so beautiful and so relaxing – yep, even with the kids! You can easily spend an entire day here just soaking up the sunshine.
It's a carnival of fun with rides and food stalls, too
Five of the Gardens' permanent rides are open and set to excite these holidays. The Venetian carousel and giant Ferris wheel delight younger tots, while the giant swing chair, teacup ride and Superslide are for the thrill-seekers.
And a heap of food stalls provide meals and munchies. Choose between stuffed spuds, pasta, nachos, and pizzas for your main, and be sure to leave room for dessert. The churros with caramel sauce are the bomb, and our kids gave a big thumbs up to the fairyfloss.
Take part in the GIANT Easter Egg Hunt and meet the Easter Bunny this long weekend
Just when you thought the school holidays couldn't get more exciting, Easter weekend will also see the return of The Gardens' Giant Easter Egg Hunt! Between 15 – 17 April, children can collect thousands of brightly coloured eggs and will receive a gift of Easter chocolate at the end of each hunt.
PLUS, the Easter Bunny will be hopping in to say hello to visitors alongside his buddy Alice in Wonderland!
Get yourself tickets – you'll love it
Whether you visit through the day or night, you're guaranteed a fantastic adventure at Mega Creatures these school holidays. We can't recommend it enough. It's fantastic. Go on, do it: your kids will love you for it, and you'll have a heap of fun too.
Mega Creatures at The Hunter Valley Gardens
When: 2 April – 1 May 2022. Daytime event: 9am-4pm. Last entry 3pm. | Night Safari event: 5.30 – 10pm. Last entry 9pm.
Entry costs: Mega Creatures Day Session: Adult (16yrs+) $32; Child (4-15 yrs) $25; Child under 4 free; Family Pass (2 Adults + 1 Child) $79; Family Pass (2 Adults + 2 Children) $99 | Extra child $22. Mega Creatures Night Session: Adult (16yrs+) $32; Child (4-15 yrs) $25; Child under 4 free; Family Pass (2 Adults + 1 Child) $79; Family Pass (2 Adults + 2 Children) $99 | Extra child $22. Mega Creatures Day/Night Pass: Adult (16yrs+) $49; Child (4-15 yrs) $39; Child under 4 free; Family Pass (2 Adults + 1 Child) $119; Family Pass (2 Adults + 2 Children) $149 | Extra child $37. See website for more options.
Ride costs: Tokens for individual rides are $5 each or you can purchase a bonus 6 token pass for $25.
Where: The Hunter Valley Gardens, 2090 Broke Road, Pokolbin.
Age group: All ages.
Contact: 02 4998 4000, www.huntervalleygardens.com.au
+ Parents NSW OR Dine and Discover Vouchers are accepted.
---
Want to know what else is on these holidays? Click here for our lineup of the Central Coast's best kids activities this April.
---
---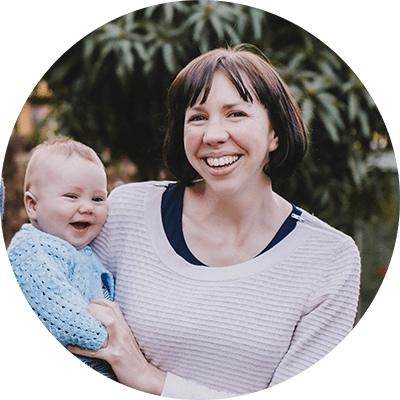 Written By: KATIE STOKES
Founder & Editor
After working in print and online media for more than a decade, Katie launched Playing in Puddles in 2017. A mum of two young boys and local of the Central Coast, Katie loves discovering and sharing all that's happening in our region.
---
---
Check out the Water Park at Crowne Plaza Hunter Valley – it's the only water park in the Hunter!