A bushwalk to Gosford Glyphs offers a fun family adventure – with a dash of mystery thrown in!
The Kariong Hieroglyphs (or Gosford Glyphs as they're commonly known) are "ancient Egyptian-style" carvings in the sandstone walls in Brisbane Water National Park. This intriguing local landmark makes for a perfect treasure hunt and offers a great incentive to keep little legs walking and little minds enthusiastic.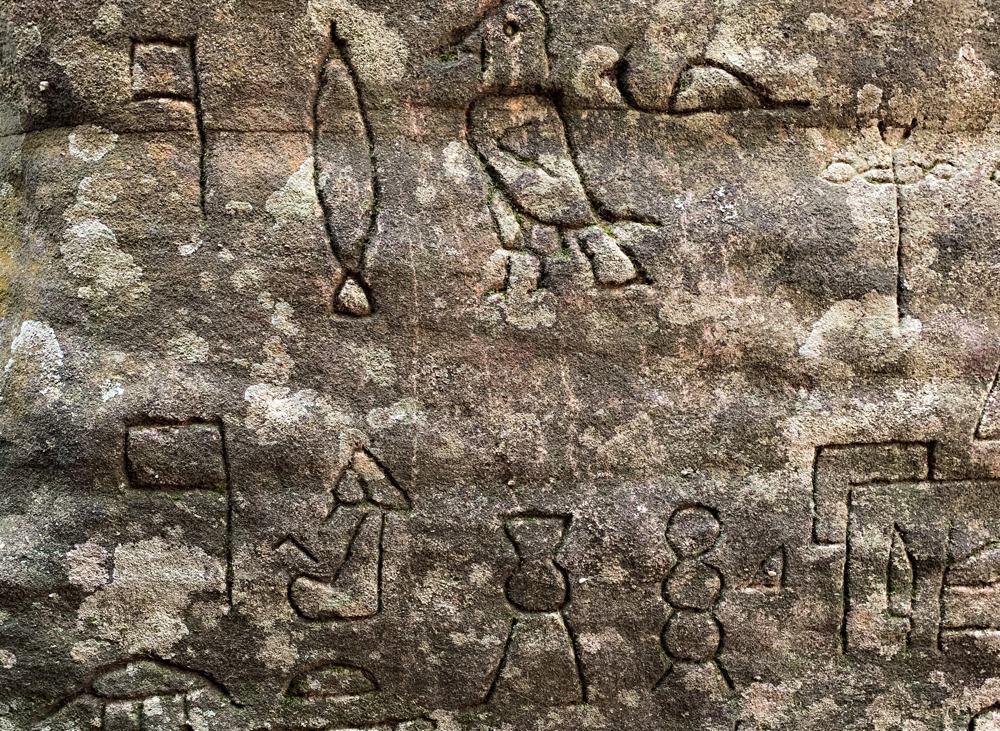 The glyphs are not signposted, so you have to search for them. After a short bushwalk and clambering through rocks you'll discover sandstone walls covered in 'ancient' carvings of hieroglyphic symbols. There's almost 300 of them! You and your kids will be able to spot carvings of birds, fish, beetles, people and more.
No-one knows who made them or when, although some suspect it was returned soldiers camping in the bush following World War I. It's more likely they were carved in the 1970s, but their true origin remains a mystery.
How to get to the Gosford Glyphs
The entrance to the Gosford Glyphs bushwalk is on Bambara Road, which is a wide dirt trail on the eastern side of Woy Woy Road, Kariong.
To begin, follow the gentle and charming trail down until you come to a fork in the path, then take the track to the left. This leads you along a muddy path (keep as eye out for tadpoles along the way) which opens up to an area with large rock formations on the left. There's an enormous red gum here (known as the 'Grandmother Tree') and a path winding up into the rocks.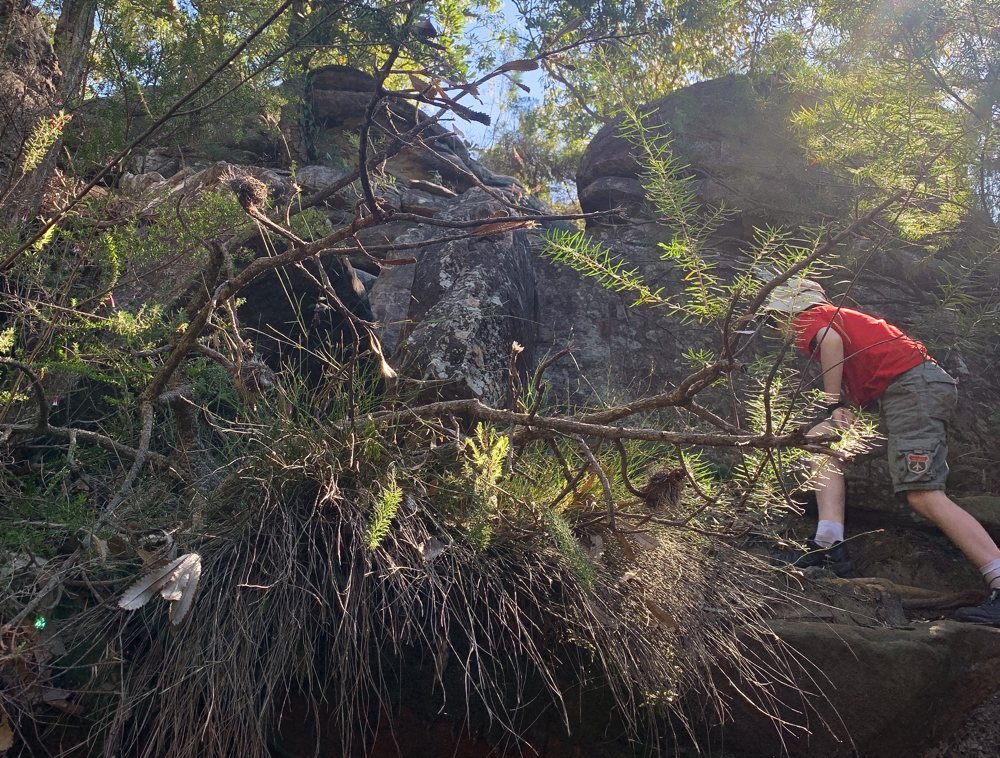 This is where the fun really begins! Carefully find your way through the path in the scrub, then clamber up through the rocks to discover the glyphs on sandstone walls.
Gosford Glyphs, Kariong
Ages: This walk is best suited to kids aged five and up. There is a bit of climbing involved, so young children will require assistance and close supervision.
Tips: Make sure everyone is wearing enclosed shoes, or even better, gum boots – it's often muddy.
Facilities: There are no bathroom facilities available, and you'll need to take your own water.
Distance: Two hours will give you plenty of time for the 3km return trip.
Location: The starting point is at the top of Bambara Road, Kariong. There is a gate that prevents you from driving down Bambara Road.
Parking: Parking is available at the corner of Bambara Road and Woy Woy Road, Kariong.
---
Written By: ALISON MCCANN
Contributor
Alison is a busy local mum who enjoys exploring the Coast's spectacular natural spaces. You'll often find her out on a bush trail with her husband and three kids. With a background in media production, communication and marketing, she loves sharing stories about the wonderful region we get to call home.
---