We'll admit we only recently found out about FootGolf, and we're hazarding a guess that a lot of you haven't heard of it either. It is as it sounds: a game that combines the fun of soccer and golf! The aim is to kick a soccer ball into nine specially designed holes in as few kicks as possible. The holes are scattered across the golf course, so if you're looking for an easy way to reach your 10,000 steps a day, this is it.

Play FootGolf at Mangrove Mountain Memorial Club & Golf Course
We were told that FootGolf was a game the whole family would enjoy, so we tested it out and took the ENTIRE family. We had toddlers, kids, teens, adults and grandies, and we ALL had an awesome time. Everyone was given their own soccer ball, so even our 1-year-old was able to have a go and get involved. It's a bit of a walk between the nine holes, but he was happily entertained and walked the majority of the course himself.
Older kids will, of course, enjoy the competitiveness of the sport, and everyone is guaranteed a good run around.
If you have a group of teens with kicking skills and energy, the circuit can take as little as 45 minutes to complete; with little ones determined to walk on their own ("I do it, I do it"), it'll take somewhat longer. Either way, it's a great sport that the entire family can play. It gets everyone active and outside and walking a beautiful golf course with a breathtaking view overlooking the Central Coast hinterland. What's not to love?
The only FootGolf Course on the Central Coast
Mangrove Mountain Memorial Club & Golf Course is the official home of FootGolf on the Central Coast. The Club launched FootGolf in March 2017, making it the first (and only) place on the Central Coast with a FootGolf Australia-accredited course (actually, any kind of FootGolf course for that matter).
You can play seven days a week, and you don't need to be a member to play.
We'll admit, we just had a good time and didn't really worry about scores, but if you want to get serious and play "properly", here are the rules of the game.
Family Fun at Central Mangrove
It makes for a great family day out or catch up with friends. A little bit of exercise, a lot of chit-chat, some friendly competition, lots of fresh air for the kids, and beers on the deck at the end of the day. As we said earlier, what's not to love? Come check it out.
The restaurant at Mangrove Mountain Memorial Club & Golf Course
Take a night off cooking and grab a table at the restaurant. The large balcony is enclosed with floor-to-ceiling windows that overlook the golf course and offer views across the hinterland. It's a pretty gorgeous spot to order a glass of vino and watch the sun set.
The menu includes your bistro favourites – t-bone, chicken schnitty and fish 'n' chips, plus the likes of lamb souvlaki and a quinoa salad, so everyone is catered for. Their house-made pizzas are a bit of a winner, and on cheap Tuesday – when it's $13 a pizza – they regularly sell out. Monday to Thursday they have a bistro special for $13 (think pizzas, schnitzels and rump steak). 
Kids are well catered for. They get a main (fish 'n' chips, schnitzel, pizza or burger), ice-cream and kids colouring-in activity pack for $13.50, and from 5.30pm-7.30pm on Sunday evenings kids eat free! (You get 1 free kids meal for each paid adult meal.)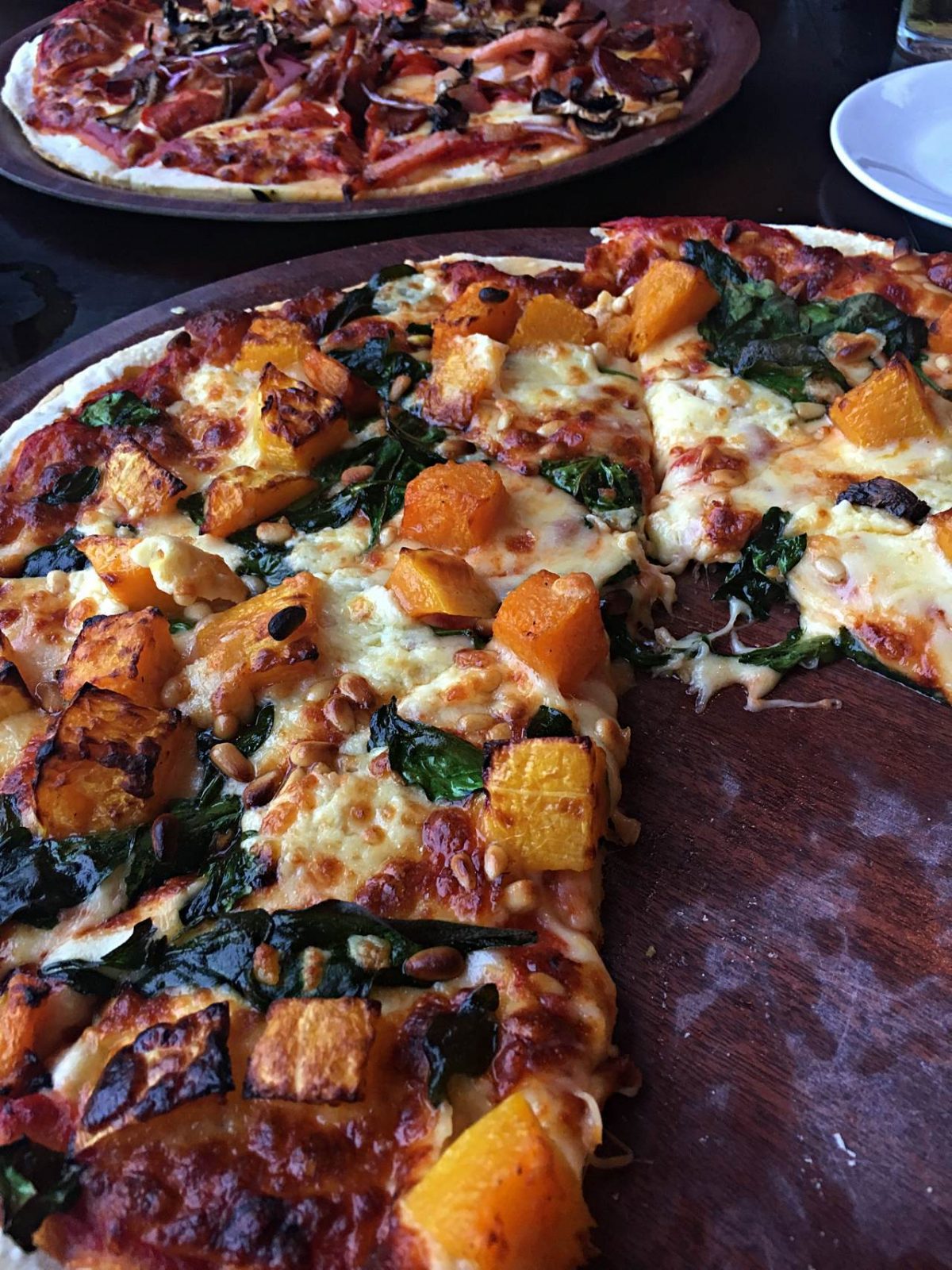 Restaurant hours: Open every day. Lunch 11:30am-2:30pm every day. Dinner Mon-Thurs and Sun 5:30pm-8pm, Fri & Sat 5.30pm-8.30pm. There is also an all-day dining menu on Saturdays from 2:30pm-5.30pm.
Members get a 10% discount on food and drinks. Social membership is only $5.50, so you're bound to enjoy savings on your first visit.
Kids FootGolf parties at Central Mangrove
Cost: Kids FootGolf Parties start at $10/child for a game of FootGolf and ball hire (food is an additional cost). Or you can choose a kids party package: $20/child for food, a game of FootGolf and ball hire. Minimum of 10 pax.
Contact: 0243 731 129 or office@mmmclub.com.au to book your party.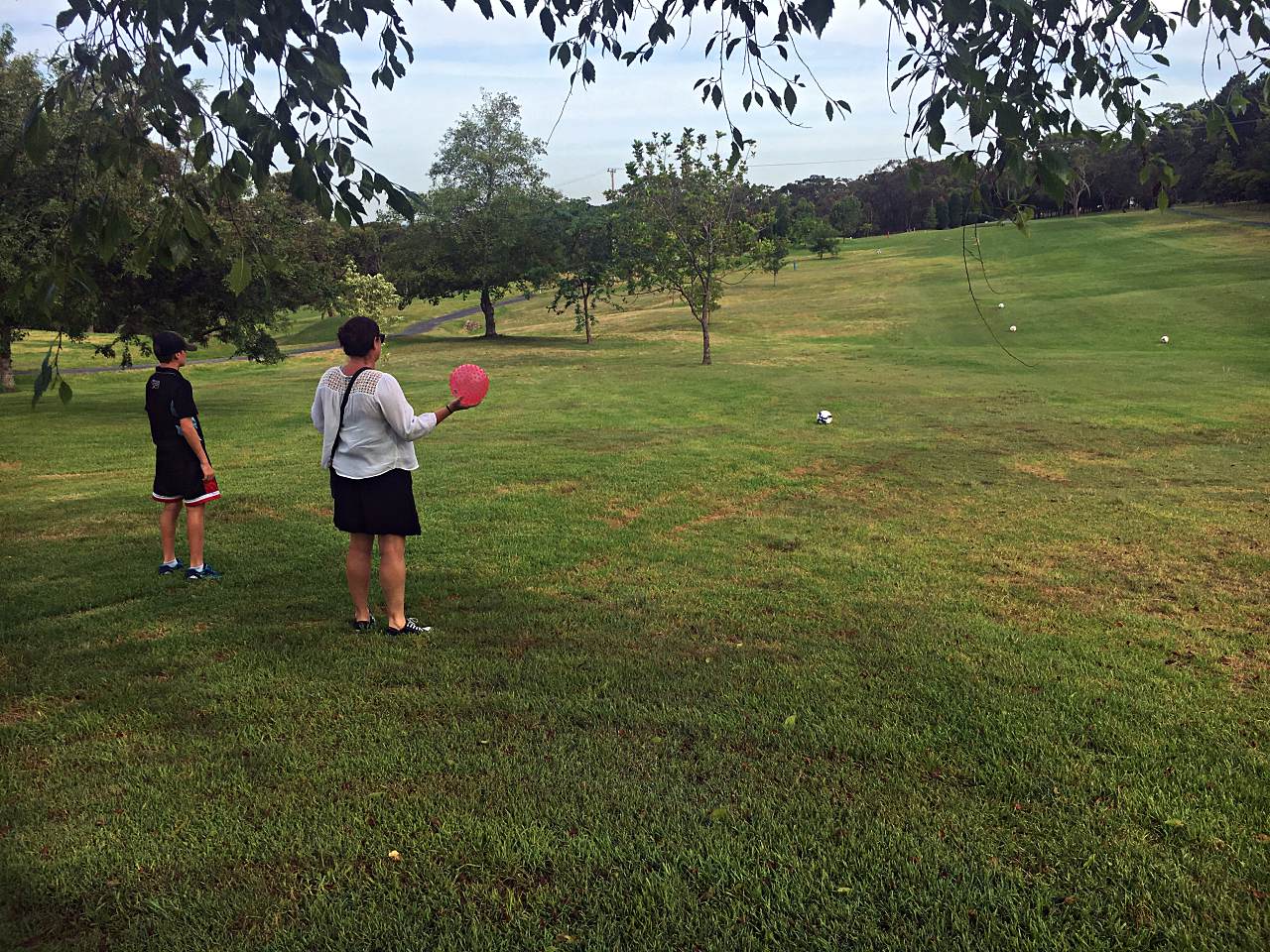 Golf at Mangrove Mountain Memorial Club & Golf Course
As the name suggests, this is, of course, a golf course, and you're also welcome to bring or borrow some clubs and tee off. You can take in a nine- or 18-hole game. Visitors under 12 years of age can play for as little as $9.90 and kids 13-18 are just $12. For all prices and further details, click here.
FootGolf at Mangrove Mountain Memorial Club & Golf Course, Central Mangrove
Cost: A game of nine holes of FootGolf is $11 for adults, $6 for children under 16, and $5 for ball hire (you can bring your own soccer ball if you like).
When: Daily from 3pm. The Club is closed Christmas Day and Good Friday.
Age group: Most suited to kids 4+ (our 1 and 3 year old loved it, too, but it does slow down the pace of the game).
Clothing: No soccer shoes (or shoes with studs) allowed on the green. No singlets allowed in the club.
Where: Mangrove Mountain Memorial Club & Golf Course, 18 Hallards Rd, Central Mangrove.
Contact: 0243 731 129 (select 3 for the Pro Shop); click here to book.