Want to treat the kids to a fun day out in Sydney these school holidays? Take them to the Australian Museum. Their program is jam-packed and is sure to excite the budding scientists, creative cats and everyone in between.
Scientist for a Day: Archaeologist
An archaeologist is someone who studies history by excavating sites and analysing artefacts. In this full-day program, kids will hear from First Nations staff about how Aboriginal people lived, used resources and adapted to environmental change and how this knowledge could help Australia now and in the future. They'll also get to do archaeological research experiments, and there will be activities and games galore.
Ages: 8–12 years
When: June 29-30, 9.30am–3.30pm
Cost: $100 for members, $125 for non-members
Please note that this activity is currently booked out, however you can join the waiting list here.
Prehistoric Playground
Dino lovers of all ages will be stoked to get amongst this creative play space. It's all about getting hands-on and finding out what life was like for our T-Rex and triceratops friends 75 millions years ago. There's fossil digging, paper craft and even a flight zone where you can make a paper pterodactyl fly. You won't be able to drag your little ones away!
Ages: All welcome
When: 10am–4.30pm, daily
Cost: Free
Drama Workshop: Edward the Emu
Sign the kids up for this two-hour theatre experience and they'll develop skills in drama and confidence while workshopping the book Edward the Emu by Sheena Knowles and Rod Clement. Everyone in the workshop will work together to create their own characters and scenes through improv, vocal activities and physical movement. You can book workshops here.
Ages: 5–8 years
When: July 6-7, 10.30am–12.30pm & 1.30–3.30pm
Cost: Free with the Creative Kids Voucher, $52 for members, $65 for non-members
Unsettled Exhibition
This new exhibition uncovers the untold histories behind Australia's foundation story. You'll be drawn in by long hidden historical documents, large-scale artworks, immersive experiences, over 80 significant cultural objects and 100 contributions by First Nations peoples.
Ages: Recommended for 8+, addresses confronting topics
When: 10am–5pm, daily
Cost: Free
Weaving Workshop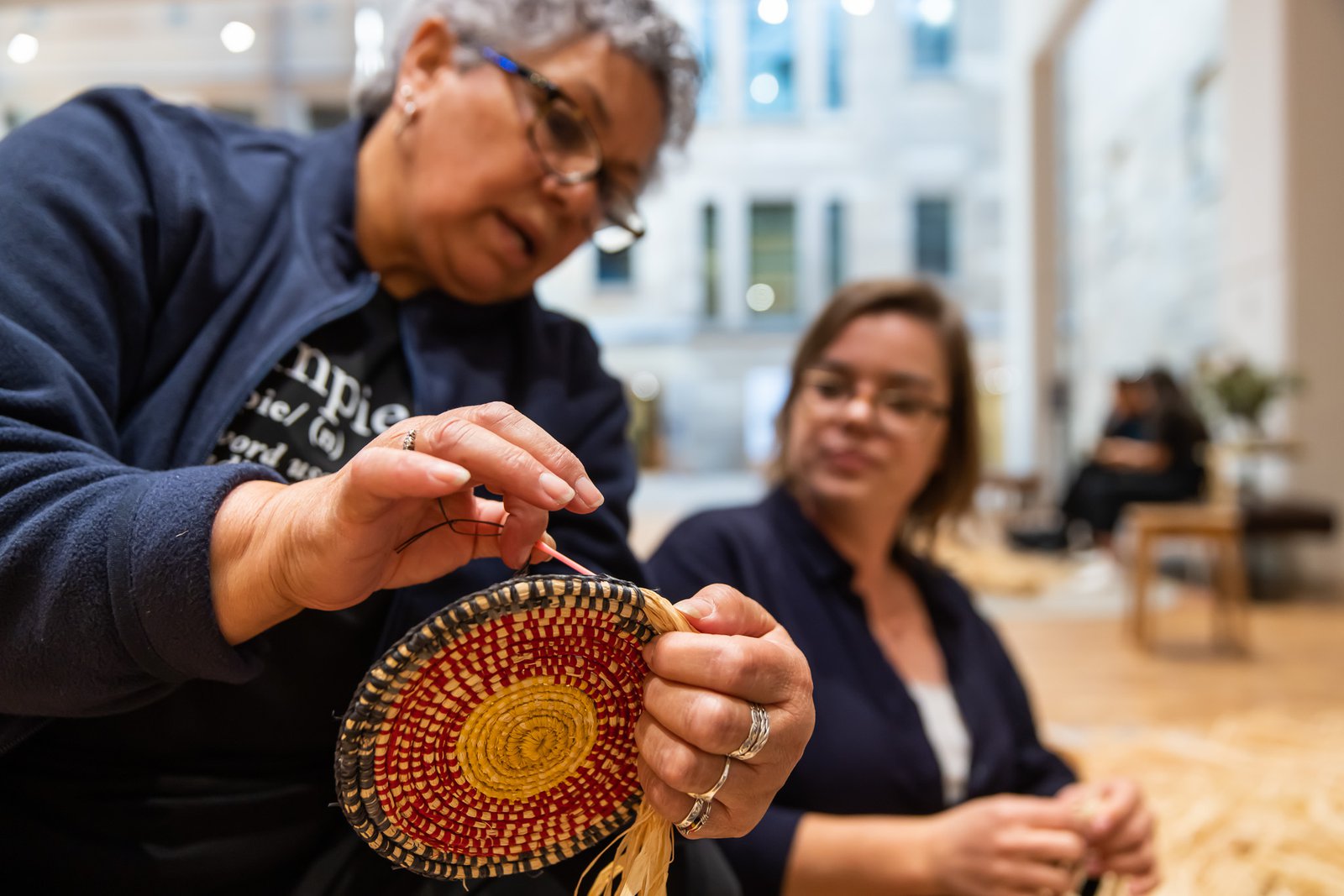 Weaving has been used for thousands of years to bring people together and to heal. Kids and parents can join in on this workshop. It will be led by Tegan Murdock, founder of Ngumpie Weaving, who will share weaving techniques passed down through her family for generations.
Ages: 10 years+, children under 16 must be accompanied by an adult
When: July 3, 1–3pm
Cost: $96 for members, $120 for non-members
Autism and Sensory Friendly Morning
The Australian Museum opens at 8am for Early Birds: Access Mornings. These mornings provide a reduced sensory, relaxed and supportive environment before the museum opens to the public for the day. There's a designated quiet area for those needing to take a break, and staff are trained in autism awareness and disability. You can find the full details (including booking information) here.
Looking for more excellent day trips to go on these school holidays? Head on over to our Day Trips section and get exploring Sydney, Newcastle, the Hunter Valley and beyond.
Header image: Cordelia Hough / © Australian Museum