With Term 2 wrapping up soon, it's time to start thinking about Term 3 classes and activities! And Messy Little Munchkins is a great one for kids aged three months right up to five years. We recently went along to see what it was all about and absolutely loved getting hands-on in the messy stations, as well as exploring the huge imaginative play area at the front of the HQ. Read on to find out all about our fun session and how to book your spot for Term 3.
Tucked away in a cosy little corner of Niagara Park Shopping Centre, you'll find Messy Little Munchkins – the ultimate place to explore imaginative and messy play on the Central Coast!
Our mini reviewer and I headed along to the All Ages class on a Monday morning. From the moment we stepped inside we were excited for an hour of play! After spotting the five amazing messy stations, as well as the cubbies, play kitchens, climbing frame and indoor slide, how could we not be?
Messy Little Munchkins classes kick off with circle time, where kids and parents gather around the mat to say hello and warm up with a song. We had a blast singing along to 'If You're Happy and You Know It' and clapping our hands, stomping our feet, and shouting 'hooray!'.
Next up is messy play. The incredible team at Messy Little Munchkins put so much thought into the set up of this. The theme of the day was 'In the Garden' and our mini reviewer loved all the toy bugs, reptiles and plants he found across the five messy play stations.
We headed to the play dough station first, where little hands loved to roll and smoosh the dough and use play dough cutters and stamps to whip up all kinds of creations. Our mini reviewer decided to make a little hiding place for the toy bug he found perched on top of his purple play dough.
We then hurried over to the water play station – perfect for budding scientists or kids who can't get enough of splashing and soaking themselves! We had so much fun using the jugs to pour water over the turbines to make them move, and our mini reviewer even found some lizards and snakes to give a bath to.
In the centre of the room was a super cool sensory play station, complete with green grass and colourful flowers (made out rice and spaghetti!) and slimy brown 'mud' filled with bugs. The station also had magnifying glasses to zoom in on critters, and all the kids loved running their hands through the rice and slime.
Then we checked out the gorgeous waterfall (made from blue noodles) and frog pond in the corner of the room. These set ups really are works of art, with the animals looking so content lazing on the rocks and peacefully swimming – blissfully unaware of the toddlers and pre-schoolers about to descend on them. The munchkins adored stretching out the blue noodles, and our mini reviewer thought it was hilarious to pile them up on my head!
The last play station was an awesome one for little artists as it had us dipping sprigs of rosemary in colourful paints to create masterpieces. It was also nice just to enjoy the sensation of dragging the sprigs across the paper.
The final part of the class is all about imaginative play. This takes place at the front of Messy HQ, where your littles will find so many wonderful, considered spaces and toys to role play with.
There's a cubby café with cakes, ice cream, donuts, fairy bread and fruit to sell to customers using a toy cash register. Opposite the café is a laundry room with a washing machine, dryer, laundry basket, blackboard and a phone. Outside the laundry room is an adorable alfresco dining space with a play kitchen (with ALL the toy appliances and food!), BBQ and table for a tea party or food prep. You'll also find dolls and cradles here.
Our mini reviewer's favourite play space was the two-storey cubby with the slide. He loved climbing up, sliding down, then running inside the cubby to play with puzzles and check out the rainbow flashing lights.
Around the corner from the two-storey cubby is a small dark room with a light table to examine bugs, colour blocks to look through and a cute lava lamp with swimming fish.
For the builders, there's a large tractor to sit in and pretend to steer, as well as foam bricks to construct castles, towers and houses. There's also a climbing frame with hidey-holes and orange cones to make obstacle courses with.
There is so much to discover at Messy Little Munchkins and it's easy to see why families love coming back each week. We think it's great that it has its own private and dedicated space, and that kids can experience both messy and imaginative play in the same session. It's so obvious that the team really cares about providing wonderful experiences and their beautiful (and fun) set ups truly blew us away.
These classes are perfect for kids who loooove getting messy, but also for the ones who can be timid about it. Munchkins can go at their own pace and do as much or as a little as they are comfortable with.
If this sounds like something your messy little munchkin would love to do every week, we really encourage you to join in on the fun and sign up for Term 3!
---
Messy Little Munchkins
Where: Niagara Park Shopping Centre: Shop 25, 16 Washington Ave, Niagara Park.
When: There are classes on Monday through to Thursday. Check out their current timetable here.
Age groups: Mini Munchkins: 3-12 months, Moving Munchkins: 1-3 years, All Ages: 1-5 years. Find out more about the age groups here.
Cost: $175 per term (10 weeks). Flexi-passes are also available (5 sessions for $100 or 10 sessions for $190).
What to bring: A change of clothes, wet wipes and a towel.
Facilities: There is a change table area in Messy HQ. There are clean and tidy toilets in the shopping centre.
Nearest coffee: Right next door at Cake & Plate!
Email: [email protected]
Phone: 0432 800 070
Website: https://www.messylittlemunchkins.com.au/
---
Did you know that Messy Little Munchkins also do children's birthday parties? AND that you can purchase take-home sensory play kits from them too? To organise your child's next party with Messy Little Munchkins or to purchase a play kit for the ultimate birthday gift, visit our Messy Little Munchkins feature here.
---
---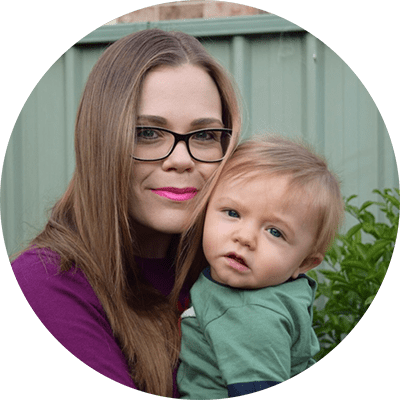 Written By: LOUISE MEERS
Writer
Louise spent a decade in the publishing industry writing for children and was the editor of K-Zone magazine prior to moving to the Central Coast in 2018. These days you'll find her wrangling her toddler at playgrounds all over the Coast, and creating content from a cosy corner in her living room. 
---