Imagine a giant jumping castle the size of 2.5 basketball courts! Now add a huge inflatable climbing wall, multiple slippery dips, ride-on unicorns, balance beams, basketball hoops and "a giant marshmallow" that you can launch yourself onto. This is Tuff Nutterz: the Central Coast's newest and coolest activity and it's here for the next 3 weeks!
For the first time since launching 1.5 years ago, Tuff Nutterz has touched down on the Central Coast, and this awesome, mobile inflatable land will be here for just three more weeks! Playing in Puddles visited Tuff Nutterz on Monday, and we all had an absolute ball.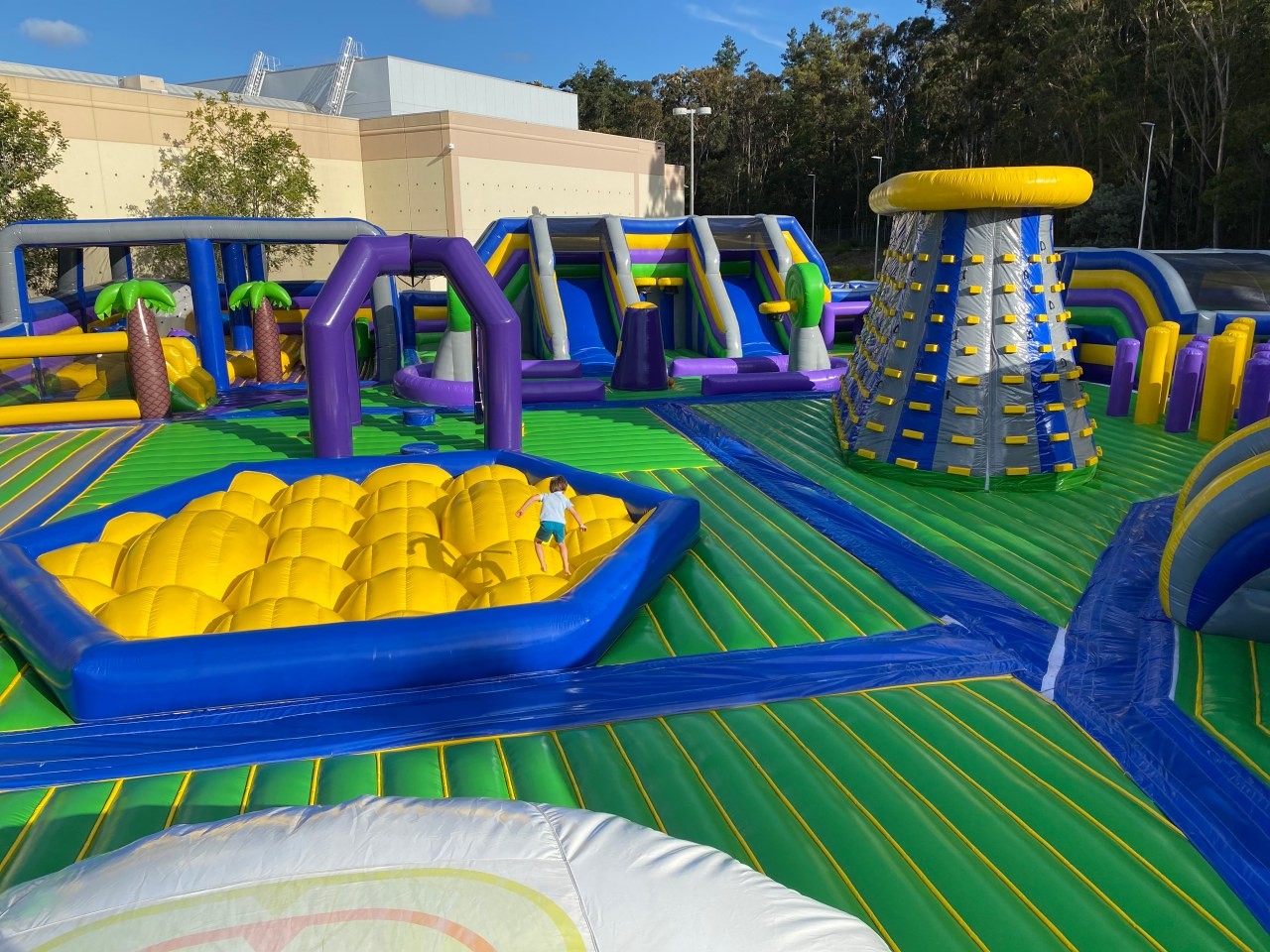 Parents, You Get To Do It Too!
And do you know the best bit, the thing that we absolutely love and the reason we're recommending you all grab tickets and give this a go: this is an attraction that the whole family will love. This is a space where families – from ages 1 to 80 – will genuinely have a heap of fun together. This is an activity that encourages you – the adults – to play, to climb, to bounce, to slide and to have a heap of giggles with your kids.
There are so many activities where parents are relegated to the sideline – to be the onlooker, the photographer, the snack provider – and at Playing in Puddles we get so excited when we find an activity where we, the adults, can slip off our shoes and get involved too.

Another fabulous thing about this activity is its choose-your-own-adventure-style layout. There is no course to follow, or right way to do it. You simply jump on in and head to the area that takes your fancy.
Leap into a Giant Marshmallow!
Daredevils will likely head straight for the climbing wall – it's tall and imposing and just begging to be jumped off. Or there's the 'Leap of Faith', which our boys gravitate to time and time again. Our four-year-old described it best when he said, "It's like jumping into a giant marshmallow!"

A Toddler Slide, Ride-on Unicorns and Mini Mushroom Stools
There's an enchanting, mythical land full of ride-on unicorns and hippos, mini mushrooms and palm trees, a walk-through igloo, a giant snake and a mini slippery dip. It's no doubt designed as a gorgeous space for toddlers, but those ride-on animals – which bob, sway and tilt – are actually hilariously fun for everyone.

Slippery Dips Aplenty
There are loads of inflatable slippery dips and we discovered that the best way to tackle these is not to sit at the top and push off as normal but to run and jump, so that your slide becomes an awesome bounce all your way down. The slides were my favourite part. It might sound embarrassingly Brady Bunch, but my sons wanted me to hold their hands, to run and leap and all slide down together. As a parent who knows they'll only be little so long, I absolutely gobbled that up.

Basketball Hoops, Soccer Nets, And More, More, More …
Plus, there are multiple basketball hoops, a mini soccer pitch, and, what can only be described as, a giant bowl of yellow jelly blobs, that encourage you to bound from one blob to the next. Adults, have a go and be amazed at your kids' energy – this leaping seriously takes it out of you.

Do it! You'll Have a Ball!
We can't recommend this enough. It was so much fun, and if you go on a week day you may find (like we did) that you have the whole place pretty much to yourselves.
Tuff Nutterz – Tuffy's Nest
When: Open daily 9am-6pm until Sunday 29 November.

Who: This is one of those awesomely rare activities that will appeal to all ages. When we visited we shared the space with a couple of families with kids aged 2 to 14 as well as a group of guys who looked to be about 18-23 (and who looked to be having a ball).

Where: Outside Westfield Tuggerah (It's best to park behind Westfield Tuggerah. You'll find Tuff Nutterz outside Westfield's back entrance – at the entry that leads to the main food court and Event Cinemas).

How long: Sessions run for 55 minutes. Sessions start on the hour.

Tip: 9am-9:45am session is exclusively for children aged 4 and under and their carers.
Cost:
Single ticket: $20 per person (see details below for kids aged 4 and under).
Group/Family Package (4/more) = $17.50 pp
Party Package (10/more) = $15 pp
Kids aged 4 and under require an accompanying adult at all times. Each four and under ticket comes with 1 free parent/carer ticket. If both parents want to join in, an additional ticket will be required. Spectators are free.
How to book: You can book online. Tickets can be purchased at the entry if there is space available.
Header image ©Playing in Puddles
---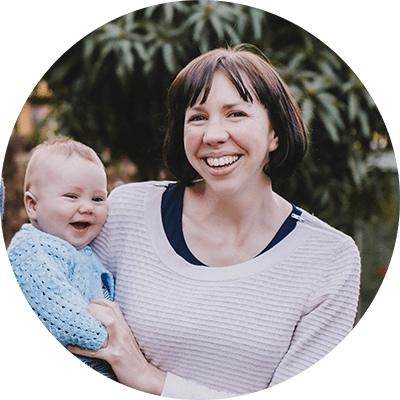 Written By: KATIE STOKES
Founder & Editor
After working in print and online media for more than a decade, Katie launched Playing in Puddles in 2017. A mum of two young boys and local of the Central Coast, Katie loves discovering and sharing all that's happening in our region.
---
---